THE SCENE: We Wood Suzuki Fest
Unlike television, movies, or any other form of entertainment, real life doesn't have "finales" or "cliff-hangers," but if there would be any way to end the first semester of The Scene, We Wood Suzuki Fest would be a good choice.
Taking place on Dec. 6 in Mercy's Victory Cafe, the first-ever collaborative effort from two of Mercy's student-run labels, We Wood and Studio Suzuki, the festival featured an abundance of the college's best musicians, with the range of music varying from pop and rap to R&B and soul.
The event itself relied heavily on the back of the musical mastermind and other reporter within The Scene, Jack Seda-Schreiber. Although, to act like the only reason this is being written is to plug his work, would downplay how important the night felt, and the work he did to set up everything up.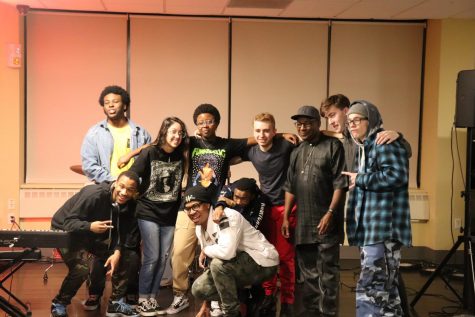 "Well, I'd say Jack really took charge of a lot," said RetroP, the other mind behind the festival's creation. "I'd give [him] most of the credit for the festival. I helped with the name and kind of getting the idea going. Honestly, Jack and I were just thinking it would be cool to have a festival to throw ourselves and after that, Jack made it happen."
Featuring eight different performers, the order that the acts performed in provided a well-mixed setup for the audience to enjoy. For an event that was originally scheduled for Nov., which was only changed because of last-minute sickness from the performers, not only did it run smoothly, but it also saw a large and receptive crowd for a Mercy event.
Perhaps most impressively, the entire festival was run, managed, and created by students. Even during the literal performances, it was the students that were managing audio, mixing, and everything in between.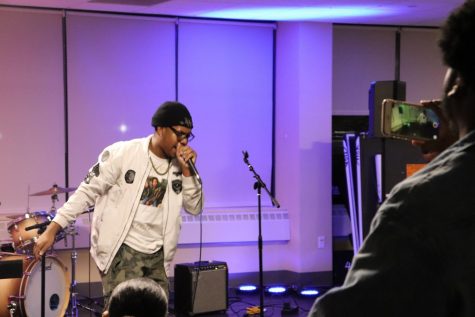 Given the event's length of about two hours, each of the artists were given anywhere from three to five tracks, resulting in 20-minute sets, which allowed for the show to progress smoothly, while also not seeing any artist lose the crowd. 
"I would describe the festival as a great testing ground. If you weren't good, don't expect a lot of cheers from anyone but your few friends. But if you're good and have good energy, you'll get the love," said Tim Burney, one of the standout performers from the night.
Burney, whose set featured a variety of laid back tracks, and as he mentions, good energy. For him, the festival served as reassurance for him musically.
"It signified that I can do this music thing. I never allowed myself to let go when performing, but letting myself see what I can do and then still getting love from the crowd showed me I can do this."
While some were experimenting with letting themselves go, others, like Seda-Schreiber, already had that down pat.
I honestly had never seen Jack perform live prior to WWSF, but to double down on his personality, his music and stage presence follow a path very similar to his real path: unapologetically him.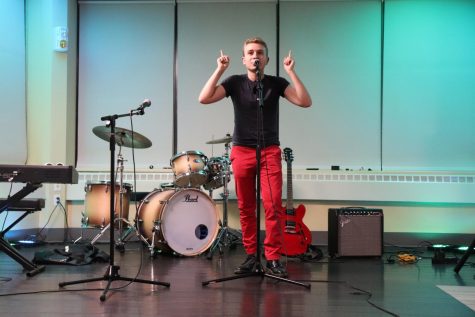 When he performs, he really takes on his stage namesake of "Super Jack." Moving around, yelling, and even laying on the floor, he takes a crowd and molds them to his liking, which while taking those unfamiliar with his music back initially, eventually turns them into the same people cheering for him. 
With a sound I can only describe as a hybrid of Gorillaz, experimental noises and traditional R&B, it suited what he was going for.
In all the gigs I've seen, I can comfortably say that Super Jack's set was unique; it was a lot of fun too (You can find a link to watch his full set here.)
Partnered along with Burney during his set, Sofia St. Jean took the spotlight for on the night.
Playing guitar with Aylin Gamez on the drums, the two not only supported Burney's set, which included them learning the songs they would perform with him the day of, but immediately following his set, it turned around to become St. Jean's, and in a few minutes, she went from an excellent supporting piece to an excellent centerpiece.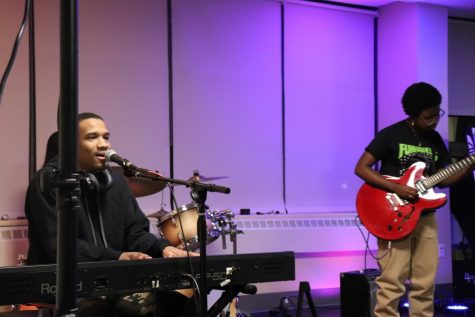 "To me, it's a new beginning that will only rise from here. I thank God that Jack pushed for this and diligently worked until it became a reality. He truly has a mind of growth, inclusion, and resourcefulness. Everyone came to this festival with great energy; overall a joy to see others do their thing."
Her music and stage presence demanded attention; it felt like she wanted to make a statement through her performance, and along with Gomez's drumming, St. Jean stole the entire show with her set that carried an alternative-sound with a hell of a lot of soul and power behind it.
Thanking Burney and Gomez for playing alongside her, she summarized much of the sentiment carried from the musicians throughout the night, "I heard singing from the audience, and by the end of the night, we were one big family of multiple genres and backgrounds. Each musician was playing like there were a million people there."
But to only give credit to these three would downplay the rest of the artists. Zaire, who we've covered on TS previously showcased why he is a fan favorite of the Mercy musical community with music. RetroP also took what should've been a tired crowd and get them back on their feet to serve as an excellent headliner.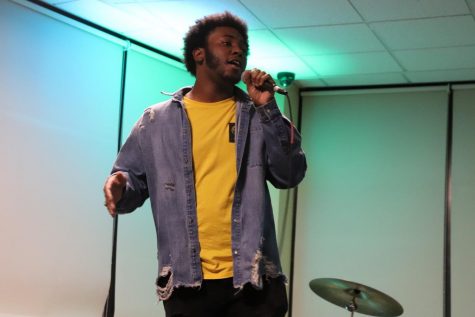 The night also included some acts that were not Mercy students such as Super Jack's label mates on Studio Suzuki, rapper Kaiser Unique and dub reggae singer Levi Poetic. Rapper Kaiser Unique made a splash with his cartoon-ish bars and old school backbeats and Levi Poetic whipped the crowd into a frenzy with his rhythmic cries of black nationalism.
It really was a night where it was a collective effort, but it still allowed the performers to showcase what they could do.
Going forward, it is unknown when the next WWSF would be. Seda-Schriber mentioned the possibility of having another one next semester, but the consensus amongst him and Retro seems to be that it could become an annual thing, but regardless of the next one, it's still vital to appreciate what We Wood Suzuki Fest 2019 was: a success.
As a reminder to Mercy College and to whoever is reading this: remember to check your local music scene! Talent is divided equally, but spotlight and opportunity aren't; go to small gigs, it's way more fun (and cheaper). 
***
Thank you for taking the time to read The Scene. I've been wanting to do this for about two years, so to make this happen is amazing. I believe in the talent and art the students here produce, from the journalists, to musicians, to video editors, etc., and to get to showcase a branch of the crazy stuff that goes on here is so important.
While I don't want to make any false promises, there will be a lot more to come from Jack and myself next semester, including a very cool project. Keep an eye out!
Instagram accounts for the acts:
@studiosuzuki
@wewoodmusic
Super Jack – @halloweenjack_realcoolcat
RetroP – @itsyoungretro
Sofia St. Jean – @sofia_st_jean
Tim Burney – @musicluva3
Kaiser Unique – @kaiser_unique
Záire – @_.zaire
Young Scrabble – @youngscrabble
Jamo – @producedbyjamo
Leave a Comment
About the Contributor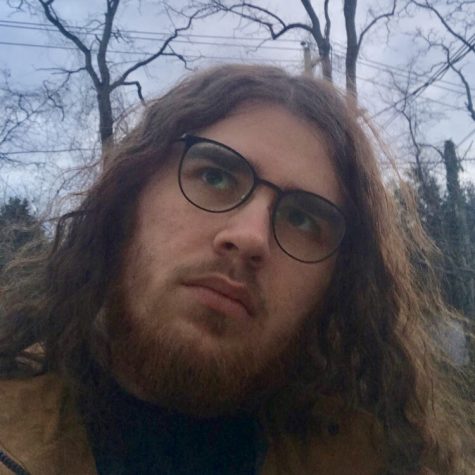 Steven Keehner, Impact Staff
Steven Keehner was the Managing Editor of the greatest publication on the Hudson.

Hailing from the mediocre Town of Oyster Bay, New York, he enjoys...