Cardi B: From Stripper to Chart Topping Artist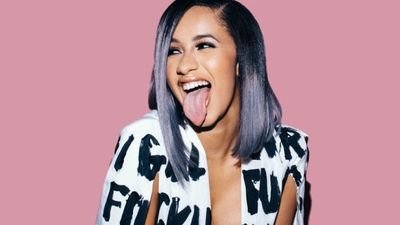 Unless you have been living under a rock for last year, it is no secret that Cardi B has been living her best life and does not apologize for it.
Cardi B made her way into everyone's hearts through her Instagram videos where she would keep it all the way real. Her videos helped her secure a social media following that catapulted her to stardom. The self-proclaimed 'stripper ho' is very candid about her exotic dancer past which aligns perfectly with her treatment of men. Cardi keeps the door open when it comes to her tactics of using men to get what she wants, even going as far as saying, "ever since I started using guys, I feel so much better about myself. I feel so damn powerful!"
No one could open any social media without seeing a reposted video of her sounding off about controversial topics such as a female's sexuality and the stigmas of being a stripper. Her lack of filter built up the fanbase that she needed to promote her music, which she would work on all the while juggling working at a local strip club, school, and an abusive relationship. The pressure of her occupation, caused her to get butt and breast implants to keep up with the demands. Something had to give; there had to be a light at the end of this dark tunnel.
Enter Mona Scott-Young and Love & Hip Hop: New York.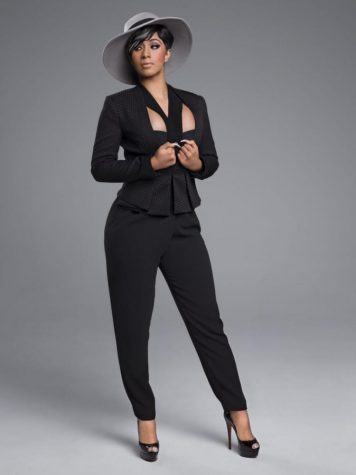 Cardi's music and raw, fiery attitude was just what Scott-Young needed on the 2015 season of Love & Hip Hop: New York. Her two-season stint on the show chronicled her rising hip hop career as well as her tumultuous relationship with her incarcerated fiancé. Considered to be the breakout star of the long-running show's sixth season, Cardi's hustle was constant and she possessed a work ethic that can not be matched by many. During her tenure on LHHNY, she released two mixtapes: Gangsta B**** Music Vol. 1 and 2, which received praise from her fans without a second thought. But the grind didn't stop there, Cardi wanted more.
Following the conclusion of the seventh season of LHHNY, Cardi B announced that she would be leaving the show to further pursue her music career, which was on an rapid moving incline. In late February 2017, the sleepless nights and hectic schedule finally paid off. Cardi B inked a major recording contract with Atlantic Records, one of the Hip Hop's heavyweight music labels.
The train was moving full-speed ahead and this was only the tip of the iceberg!
Once Cardi became a household name, everyone took notice. On February 25, 2017, she was the opening act for The Lox's Filthy America… It's Beautiful Tour, along with Lil Kim and Remy Ma. Months later, Cardi got the privilege to share the stage with Hip Hop heavyweights such as, MC Lyte, Queen Latifah, Lady of Rage, Monie Love along with many more. It seemed as though Cardi B has finally arrived. While she has a growing list of nominations for awards like, MTV VMA's, BET Awards, and BET Hip Hop Awards, do you think she stopped working?
Of course not!
September 25, 2017, is a date that Cardi will never forget. It was on this day that her latest single "Bodak Yellow" took the #1 spot on the Billboard Music Hot 100 charts. Cardi would be etched into Hip Hop history as the second female solo rapper to reach the coveted position, the first being Lauryn Hill in 1998. Imagine being in the company of such an iconic artist!
Cardi's career is just beginning but she is definitely the epitome of a rags to riches story. Coming from the circumstances that she did, most thought that she would not make it past the strip club. Cardi not only beat the odds but she surpassed expectations from time and time again. She has secured respect not only from her peers in Hip Hop but became a fashion icon. She routinely promotes websites such as, Fashion Nova and a high-end shoe company, Christian Louboutin.
Cardi B. Learn the name. Remember the name. Put some respect on the name.
Cardi B is far from finished so you just settle in for the ride. But be careful, she's a firework, pretty to watch but dangerous!
Leave a Comment
About the Contributor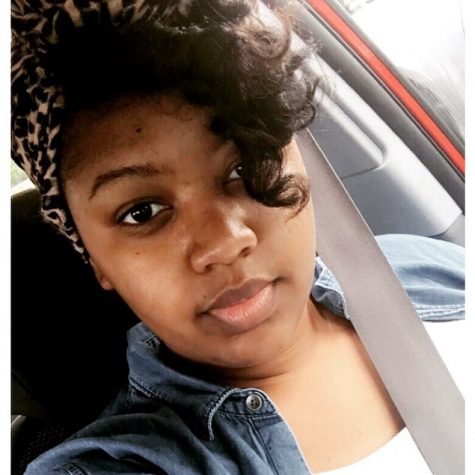 Chelsea Renay, Former Social Media Editor
Chelsea. Chelsea Renay. Chels. Che (Only if you're her best friend Sam!) Chelsea Martin is a New Haven, Conn. native and is studying Radio and Television...