From a Clueless Freshman to an Honors Student
It was finally here: my first day of college. The start of a new journey. I woke up at 8:30 a.m. to get ready for my 11:40 class. I threw on my black high top vans, a graphic t-shirt, and light blue skinny jeans.
My mother walked out of her room with a smile on her face and her phone in her hand. She took over 100 pictures. Her baby was finally starting college.
I left my house at precisely 9:30 a.m. My head was spinning with thoughts like "Am I too early? Am I going to be late? Where do I go when I arrive?" First impressions are important, I had to make a good one. My heart was beating so hard I could hear it. Then, I finally arrived at Mercy College.
I walked toward the entrance and the doors opened. There were groups of people wearing t-shirts with the Mercy logo on them. I didn't know any of them.
I felt so lonely and scared all on my own, but I realized that there were others in my situation, so I waited patiently. I looked at my schedule to see what room I would be in for the following three hours. I walked around the halls for about 10 minutes until I realized I had already walked past the room five minutes before. There was a group of freshmen standing in front of the room waiting for our professor to arrive. She was late. Good first impression. Everyone entered the room and sat down. I sat in the back, isolated from everyone. I wasn't there to make friends. But I realized after my freshman year that making friends in college is important and actually very helpful.
My first year of college was the absolute worst, one word to describe it would be: failure. That's what I felt like: a failure. I even thought about dropping out because I didn't think I could do it.
College can be a very important chapter in a person's life. When I started college, I was worried. I was on my own, no help from teachers and friends, no easy way out, just me, myself, and I.
My emotions were all over the place. I didn't know whether to laugh or cry. I felt scared, excited, worried, and nervous all at the same time.
My stomach was turning at the thought of having to go to a new place where everything was unfamiliar to me. It was up to me to find out how to manage.
So I figured out how to manage.
My teachers in high school didn't warn me about the workload in college or at least prepare me for what was coming. They didn't care. All they said was that I would be on my own, and that, I was.
I had no idea what was coming. To this day, I'm still learning new things about college and I'm a junior.
Getting to know the college life and transitioning from high school was the most difficult thing I had to do. It was like going from an Android to an iPhone, but I soon learned and my daily routine fell right into place.
Lots of people think that college is all about constant partying. I don't know what colleges they've been to, but at Mercy, all I do is work. My routine consists of keeping up a job while making sure I'm caught up on all of my schoolwork.
I'm not saying I don't have a life though, I definitely have fun.
College has helped me gain self-confidence, develop important skills, and better my writing. Before I started here, I was so worried that my writing wasn't going to be good enough, but look at me now.
Leave a Comment
About the Contributor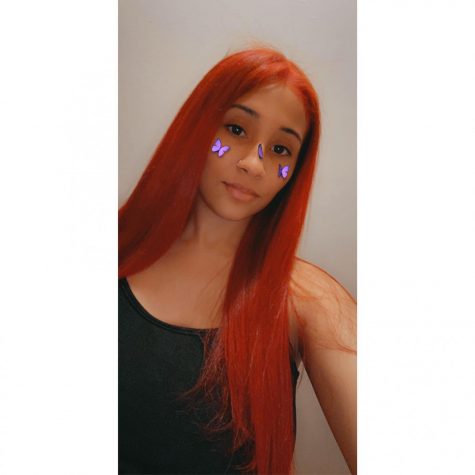 Amber Perez, Senior Writer
Amber Perez is half Puerto Rican and half Italian. She is currently residing at The Bronx, New York and enjoys listening to music and reading books about...