Staff Picks: Our Most Admired Black Icons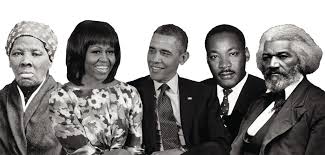 Whether one has fought injustice, contributed to the literary enlightenment, or challenged the finicky modeling industry, the bravery that has been exposed throughout history should never be neglected.
People of color are an imminent part of the building blocks of our world. In an ode to a necessary month in history, the Impact Staff has highlighted their favorite groundbreaking individuals.
                                                                    Angela Davis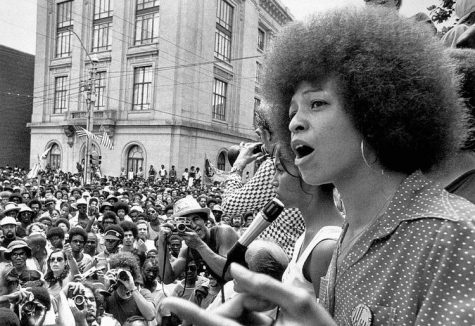 Angela Davis is undeniably one of the most important figures during the Civil Rights Movement. Yet, because of her connection to the Black Panther Party and the fact she's a black woman, white Americans have pushed her down to a point of irrelevancy, outside of leftist circles.
Influenced by the violence and segregation around her as a child, Davis took these hardships and transformed herself into an educated and brilliant thinker. She would eventually earn a Master's Degree in Philosophy from the University of California.
Although the FBI immediately attempted to break her down because of her communist beliefs, this didn't stop her from emerging as one of the memorable faces of the black struggle during this time.
As one of America's great Feminist minds, it didn't help her from being prosecuted for her political beliefs while working as a professor at UCLA.
She eventually was thrown into prison for nearly a year and a half for a crime she ended up not being guilty of.
Since then, Davis has become an outspoken leader on the fight against the prison industry in the United States, liberation for women, and black power. A true intellectual, writer, and educator the impact of her words and actions never cease to amaze me; this makes her an easy candidate for my favorite black icon.
–Steven Keehner
                                                   Beverly Johnson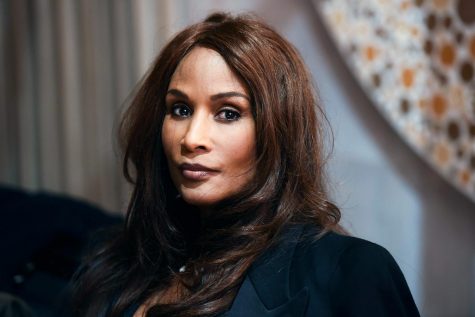 Beverly Johnson is an American supermodel, actress, singer, and businesswoman who rose to fame when she became the first African-American model to appear on the cover of the American Vogue in August of 1974.
A year later, Johnson also became the first black woman to appear on the French edition of Elle. Since then, she has starred in her own television series titled Beverly's Full House which aired on the Oprah Winfrey Network in 2012.
She has been recognized by The New York Times as one of the 20th century's most influential people in fashion.
-Jared Naut
                                               Rihanna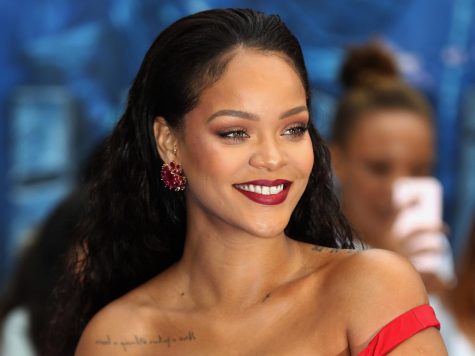 Rihanna is a multi-platinum Grammy award-winning artist. In attest to her native island of Barbados, she has intertwined her Carribean roots into her music. She is still on the charts even though her last album, ANTI, was released in 2016.
She also morphed herself into a business mogul who has broken barriers for women. Her makeup brand Fenty Beauty is known to be the first makeup line to accommodate people of all complexions with 50 shades and counting. Her lingerie line, Savage x Fenty has harbored to women of every size.
With her eye-popping style and groundbreaking red carpet presence, Rihanna can also be identified as a fashion icon who even received the honor of co-hosting Anna Wintour's Met Gala in 2018.
–Valerie Lopez     
                                                                                                                   James Baldwin
The renowned American novelist, playwright, and activist that is James Baldwin has left a mark on me that that will cease to disappear.
Baldwin was one of the only American, Black, and gay men to truly challenge our dwindled society not only through his well-articulated literary works but also through his vocal dialogue.
He never feared a public backlash and imposed the human population with his perplexing views of race, sexuality and class distinctions during the mid-20th century.
His eloquent aura was truly one of a kind. His legacy still lives today as one of his famous novels, If Beale Street Could Talk, has been adapted into a film. This proves that Baldwin was truly ahead of his time, as many of the concepts explored in the book can resonate with today's racial climate.
As a writer myself, I recognize Baldwin's dauntlessness and incorporate those emotions into my personal work. Thank you for inspiring me to never be apprehensive and always express what is truly important.
–Nicole Acosta
Leave a Comment