Hello Red Tuesday
Being two hours shy from Tuesday, I sent the breakup text at 1:33 a.m.
I was feeling anxious. Conflicting thoughts surrounded by uncertainty clouded my mind and the fear of arguing almost made me change my mind.
Almost.
Even with all these thoughts, I realized the more I dwelled on the situation the less likely hood of me hitting send. I knew this was just my horrible habit of me downplaying my feelings just to spare another's.
I didn't know how this was going to go. I've never been the sender in this situation. Receiving though, that's familiar territory.
I remember being on the receiving end and telling myself I would never end a relationship through text. I despised it.
I still hate it, but I get it now.
The text route is easier— it avoids the tears, the yelling, and all that comes in a nasty breakup.
Do I feel guilty for doing it? Absolutely.
Would I do things differently? Honestly, no, because at the end of the day, If I was to continue this façade of being content with where I stood in my relationship, then getting through that dreaded day would be a literal nightmare.
Valentine's Day was around the corner. Five days of sending the text to be exact.
I remember confiding in my roommate, and then Google.
Shuffling through different opinions on whether breaking up before or after Valentine's Day was better, I stumbled across Red Tuesday. As there is a day to celebrate love, Red Tuesday is dedicated to recently split couples or more so the "grace period" to pursue a breakup.
Sounds awful.
The U.S Sun explains Red Tuesday as "The Tuesday before Valentine's Day is the top day to get dumped. Dubbed "Red Tuesday", it seems more couples split in the week of Valentine's Day than at any other time of the year. And research showed most people opted to dump their partners by text."
Makes me wonder if I subconsciously waited until after midnight to remove any connotations between me and Red Tuesday.
Not that a 2-hour difference is better.
If I had it my way, I wouldn't be spending Valentine's Day alone, and I could have this year, but as the days began getting closer and closer to the marked holiday, I found myself reevaluating my relationship.
Why be a part of something that I don't feel comfortable in?
So yes, count me on the list of the number of heartbreakers on Red Tuesday. Though the text wasn't sent on the day, the thought and preparation were.
That anxious feeling, I once had diminished completely after I received a response. Not knowing what could happen later I feel would make anyone feel a little on edge. I feared an argument, and I was so happy I wasn't met with one.
Thankfully he and I are still on good terms, so you never know what could happen in the future. Honestly, I feel it was the wrong time for us. Not everyone can handle a long-distance relationship, and I found out I am one of them.
And now that the day of love is here, I feel fine. If anything, it feels like a normal valentine's day to me. I already got into the habit of celebrating and showcasing my appreciation for my friends over the last four years for this holiday and we've even gone as far as labeling it Galentine's Day.
My time to spend Valentine's Day with a significant other will come when the time is right. Even if that means I must continue going through heartbreak. Until then, I'll be spending my Valentine's Day with the people I love.
Leave a Comment
About the Contributor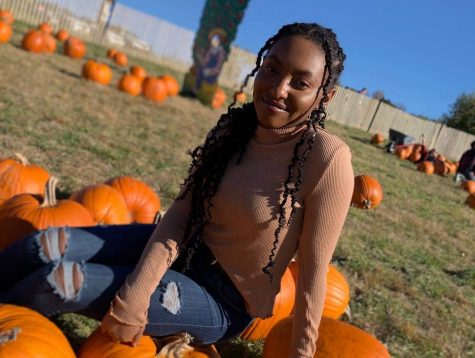 Katelyn Turner, Impact Staff


Katelyn Turner is currently a senior at Mercy College. Falling in love with writing at a young age, Katelyn has decided to challenge herself by pursing...