2023 NBA Mock Draft-Pre Lottery Projections
The NBA playoffs are currently in the second round, and eight teams are still chasing their quest to win the 2023 NBA Finals, but for the rest of the league, the next question mark for their franchise is the NBA draft.
The draft is about a month and a half away, as it will take place June 22 in the Barclays Center in Brooklyn, and all of the lottery teams will be eyeing the top four selections, as this draft is extremely top-heavy and loaded with talent. The order will be determined by a draft lottery, as the worst three teams in the league, Detroit, San Antonio, and Houston will each have a 14% chance to get the top selection, and slightly decreased odds to land in the top four.
The lottery works by the 14 worst teams all having a certain percent chance to land a top-four pick, and the league doing a random draw to see who ends up with it, however, in this mock, I will be using the order pre-lottery.
Detroit Pistons- Victor Wembanyama C – France – Wembanyama is a 7'5 unicorn of a prospect, who is being labeled as the next big thing in the basketball world, as at his size he can dribble, shoot, pass, and post up. This pick is a no-brainer for Detroit who lack frontcourt talent to go around Jaden Ivey and Cade Cunningham and will improve them immensely.
Houston Rockets- Scoot Henderson G- NBA G League Ignite- Scoot Henderson is an absolute tank of a guard who will be one of the most explosive players in the league once he's drafted, drawing comparisons to Ja Morant and Anthony Edwards. He will add a star to an already solid young Houston core that features Jalen Green, Alphren Sengun, and Jabari Smith Jr.
San Antonio Spurs- Brandon Miller F- Alabama – Miller was by far the top freshman in college basketball last year, averaging 18 points and 8 rebounds, winning SEC Player of the Year. Miller was in strong consideration for #2 overall but dropped because of a poor NCAA tournament, but the 6'9 forward will give a team a size mismatch who is a great shooter and defends at a high level, drawing comparisons to Paul George.
Charlotte Hornets – Amen Thompson G- Overtime Elite- The better playmaker of the two Thompson twins, Amen will give Charlotte a great ball handler to pair with Lamelo ball and make one of the NBA's biggest backcourts. If Thompson can improve his 3 points shot, he can be special at the next level.
Portland Trail Blazers- Ausur Thompson G- Overtime Elite- Ausur is a lot better shooter and overall scorer than his brother and would give Portland another wing option to build around Dame Lillard. Keep in mind of the Blazers are trading this pick if they can't land Wembanyama or Miller, as they need a star big man and have Anfernee Simons and Shaedon Sharpe already.
Orlando Magic- Gradey Dick G- Kansas- Gradey Dick was excellent his freshman season at Kansas, averaging 14 points on 40% from 3-point range, and will give Orlando the clutch shooter they need around Paolo Banchero.
Indiana Pacers- Jarace Walker F- Houston- Walker gives the Pacers a frontcourt option who could blossom into a really good player with great size at 6'8 220 pounds, excellent rebounding, and the ability to be a stretch big man. He needs to improve on his overall offensive game but is an excellent value pick.
Washington Wizards- Anthony Black G- Arkansas- Black had an impressive freshman year at Arkansas, averaging 12 points, 5 rebounds, and 4 assists, and would be a perfect fit for the Wizards giving them a big playmaking guard to put next to Brad Beal
Utah Jazz- Nick Smith G- Arkansas- Smith was the #1 recruit in last year's high school class and is an exciting combo guard who can score at all 3 levels. He was hampered by injuries at Arkansas but could turn into a special player if developed in Utah.
Dallas Mavericks- Taylor Hendricks F- UCF- The Mavericks will get their first-round pick after tanking the last few games of the season and will look to fix their frontcourt issues by drafting Hendricks, a 6'8 PF who will give them size, 3-point shooting, and rebounding next to Luka Doncic.
Orlando Magic via Chicago Bulls- Cam Whittmore F- Villanova- Whittmore gives the Magic another hybrid player who can play the 2, 3, and 4, as well as an offensive weapon who can score in any way as they look to add to their deep roster.
Oklahoma City Thunder- Brice Sensabaugh F- Ohio State- Sensabaugh is an extremely solid scorer who can add to one of the best offensive teams in the league by giving them a versatile forward to develop off the bench.
Toronto Raptors- Keyontae George G- Baylor- The Raptors might look to blow their team up and trade a lot of valuable assets this offseason, so drafting the best player available is smart. George is an excellent scorer who could develop into a 20-a-night guy.
New Orleans Pelicans- Cason Wallace G- Kentucky- The Pelicans could use a really good facilitator, as CJ Mccollum struggled last season, and Wallace might be the perfect guy to develop behind him.
Atlanta Hawks- Kris Murray F- Iowa- The Hawks may look to trade F John Collins this offseason, and Murray would be a great guy to help try and update that frontcourt depth. Brother of Kings Keegan Murray, he's an excellent offensive player.
Utah Jazz via Minnesota Timberwolves- Jett Howard SG/SF- Michigan- Son of former NBA player and Michigan head coach Juwan Howard, Jett will give Utah a dynamic wing who can score at all three levels, and complement their young talent well.
Los Angeles Lakers- Jordan Hawkins G- Uconn- After a very successful season that could see these Lakers winning the West, adding Hawkins would solidify their bench shooting so much more after he led UConn to a national title this past season.
Miami Heat- Jalen Hood-Schifino G- Indiana- Hood-Schifino is a solid point guard who can easily run the offense and would be the perfect replacement for Kyle Lowry in Miami once they feel his time is up
Golden State Warriors- Derek Lively II C- Duke- Derek Lively would be a big-time addition to the Warrior's frontcourt, as they need solid defenders and rebounders with size, and he does just that.
Houston Rockets via Los Angeles Clippers- Leonard Miller F- G League Ignite- Miller gives the Rockets what they need badly off the bench, which is solid rebounding and potential as a scorer, to go behind Jabari Smith and Alphren Sengun
Brooklyn Nets via Pheonix Suns- GG Jackson F- South Carolina- Jackson is the youngest player in this class and has the potential to develop into a steal if the Nets bring him along right with his great length at 6'9 and shooting potential
Brooklyn Nets- Rayan Rupert G- NZ Breakers- The definition of a project, the Net's depth will give them a chance to develop the athletic Rupert into something more than a great defensive player, and he fits the defensive mold of the team.
Portland Trail Blazers via New York Knicks- Noah Clowney F- Alabama- The Blazers need more young frontcourt players to try and develop into a future starter, and Clowney is an excellent project for that, as he's an excellent rebounder who is young enough to polish the rest of his game.
Sacramento Kings- Dariq Whitehead F- Duke- An extremely athletic and talented wing that Sacramento can allow to develop given the strength of their roster.
Memphis Grizzlies- Colby Jones G- Xavier- A player that fits the Grizzlies mold of a grit and grind guy, he is a solid defender who spreads the ball around and could be a good replacement for the vilified Dillon Brooks.
Indiana Pacers via Cleveland Cavaliers- Kobe Bufkin G- Michigan- Excellent two-way guard who only makes this very talented frontcourt more dangerous.
Charlotte Hornets via Denver Nuggets- Jalen Wilson F- Kansas- Very talented scorer who can get baskets at all 3 levels and give the Hornets solid offensive flexibility.
Utah Jazz via Philadelphia 76ers- Trayce Jackson-Davis F- Indiana- Classic back to the basket big who dominates the post and can be a solid contributor off the bench for Utah.
Indiana Pacers via Boston Celtics- James Nnaji C- Nigeria- Developmental international prospect who is one of the biggest players in the draft at 6'11 225 and can become a great bench center.
Los Angeles Clippers via Milwaukee Bucks- Trequavion Smith G- NC State- Talented 3-level scorer who needs to be more efficient at the next level, but could become a bench spark if he finds his shot much like another Clippers player in Bones Hyland.
Leave a Comment
About the Contributor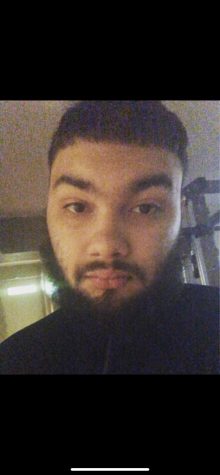 Kris Torres, Impact Staff
Kris Torres is a Junior Journalism Major at Mercy College.  A former football player, he is passionate in writing about Campus Current events, Sports,...