Outrage Roars As "Empire" Star Is Arrested For Allegedly Faking His Own Attack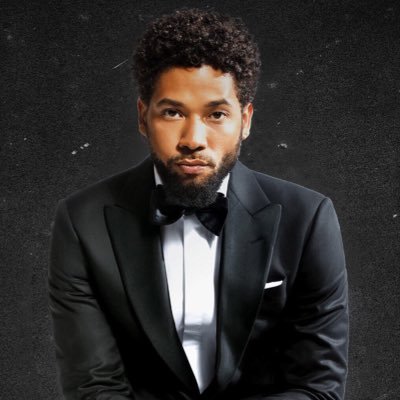 Jussie Smollett has appeared as a loving man who also happens to be openly gay, best known for playing Jamal Lyon on the hit FOX television series Empire. So when it was first reported that Smollett was alleged attacked by two pro-Trump supporters early in the morning outside of a Chicago subway, everyone was absolutely shocked. But nobody was expecting what was next to come, that Smollett was accused of staging his own attack.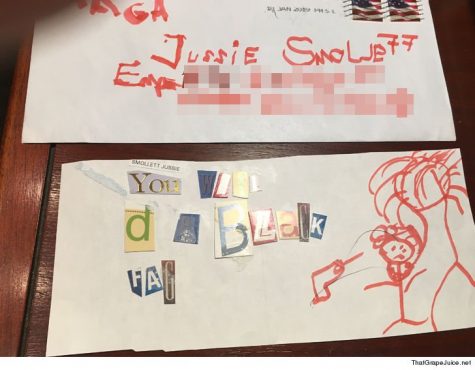 A week before the alleged attack, on January 22, Smollett reported to the police that he received a letter that was threatening to Fox Studios where Empire is filmed along with a powdery like substance inside the letter. Then on Jan. 29, 2019, around 2 a.m. outside of a Chicago subway near his apartment, Smollett was allegedly attacked by two masked men who poured an unknown chemical on him and tied a noose around his neck and yelled "MAGA Country" as they were walking away referring to President Donald Trump's Make America Great Again catchphrase.
It wasn't anything that any fans or costars of Smollett expected him to stage, he is known as a favorite on the show that he stars in as one of the main characters, even showing their support for him and sending him well wishes over Twitter and Instagram. It wasn't until Feb. 4 that things started to become suspicious too many people, including the authorities.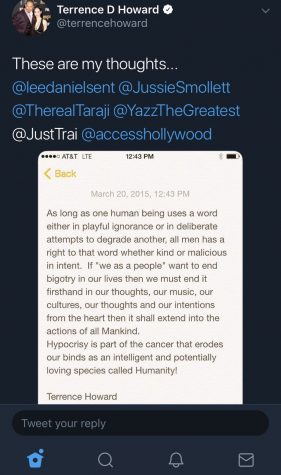 When Speaking to Sophomore Criminal Justice major, Emily Cruz, she stated "When I first heard about the incident, I felt bad about the attack because I thought it was real and not something that he set up himself and I don't believe anybody deserves to go through that type of situation in life."
In the initial Feb. 4 report that the Chicago Police released, it was stated that Smollett was opposed to reporting the attack and that when the police arrived to his home to question him, the noose was still around his neck. The report also claims that a 60-year-old friend of Smollett called the police on his behalf and stated that the actor did not want to report the attack but thought that it was in his best interest to do so.
After the Feb. 4 police report, everything just went downhill from there. In an exclusive interview with Good Morning America, Smollett stated that it broke his heart that people thought that he would fake his own attack and questioned his story. He even stated that he was reluctant to hand over his cellphone to the authorities to help with the investigation.
"They wanted my cellphone to give to the tech for up to three to four hours but I have private pictures and videos and numbers on there so I'm sorry but I'm not gonna do that," Smollett stated during the interview.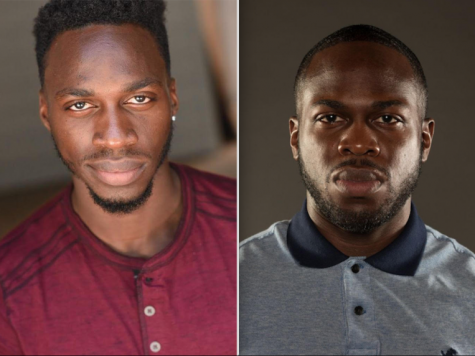 Then just three days after that interview, The Osundairo brothers, who were being investigated by the Chicago Police as the person of interests in the attack stated that Smollett paid them to help him stage the crime and that they were not racist or homophobic and that they only helped Smollett because he was upset that the threatening letter sent to the studio where Empire is filmed was not receiving enough media attention.
When speaking to therapist Denise Rodriguez about the alleged attack, she said, "This is a major step back for the LGBTQ community. It's not the way that the community needs to be represented, especially not after everything people have been through."
It wasn't until Feb. 21 that Smollett turned himself in and was faced with a felony charge of filing a false report, a crime that can land him in jail for one to three years, if convicted.
Jezzan Elliott, A Biology major that is a Sophomore here at Mercy explained "After everything that has happened, I do think that he will plead guilty because he was not cooperating with the authorities when they were trying to help him after the attack and that seems suspicious."
In a press conference that was rather emotional, Chicago Police superintendent Eddie T. Johnson declared, "Smollett took advantage of pain and anger in racism and used it to promote his career but no one really understands why. I am still trying to figure out myself why someone, especially a man of African-American race, would use the symbolism of a noose to make accusations that were not even true."
Then, on March 8, a grand jury indicted the actor on 16 felony counts of disorderly conduct for filing a false police report. But it wasn't until recently, Thursday, March 14, that Smollett pleaded not guilty for lying about his attack. Smollett has maintained his innocence throughout his hearings for the crime with his lawyers calling the charges against him a "prosecutorial overkill."
When it comes to Smollett's future on Empire, no one is sure as to what is going to happen to his character.
Leave a Comment
About the Contributor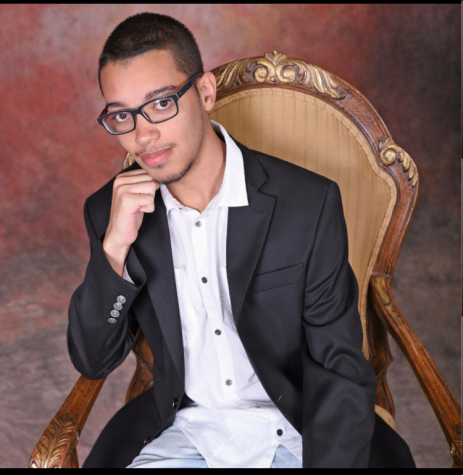 Jared Naut, Impact Staff
Jared Naut is a junior majoring in journalism hailing from the town of Parlin, New Jersey. When Jared is not writing, you can catch him listening to his...