Review of "In The Time of the Butterflies"
In light of Women's History Month, a marvelous historical fiction novel, written by a woman, about a group of sisters.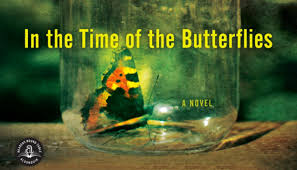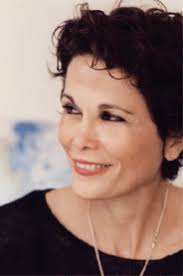 "In the Time of the Butterflies" written by Julia Alvarez, is set in the Dominican Republic in the 1960s during the dictatorship of Rafael Trujillo. Based on the real Mirabal sisters, this work of historical fiction tells the stories of the sisters, known as "Las Mariposas" or "The Butterflies," who were leaders and prominent figures of the underground revolution against the Trujillo dictatorship.
The novel follows the sisters as they grow up, attend school, and find their ways in life, with each sister eventually ending up involved in the underground revolution that was starting against the oppressive dictator of the Dominican Republic.
The novel itself is split into three separate parts, with four chapters in every section. Each chapter is narrated by a different Mirabal sister, and features their unique voice and perspective as readers hear the story from their point of view, and get to know the individual sister.
The story starts off from the present day perspective of Dedé, who is being interviewed by a reporter about her sisters: Patria, Minerva, and María Theresa, who had been killed due to their opposition to the dictatorship on Nov. 25, 1960. As Dedé reflects, she gently eases readers into a memory of her childhood, surrounded by her family on the front porch of her childhood home.
The story then shifts to the perspective of Minerva who is a young girl, recounting how she was able to get her father to agree to send her and her sisters to school. She narrates her process of settling in, and making new friends at school, painting readers a picture of the religious boarding school the Mirabal sisters attend. It is through the clever eyes of Minerva that readers first begin to learn about the atrocities that Trujillo committed in his rise to power.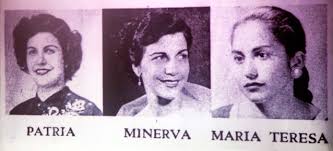 As the story progresses, readers also hear from María Theresa, in the form of journal entries from her childhood and her early time at school. Being the youngest of the sisters, María Theresa, also known as Mate, offers an innocent and youthful perspective, which stands starkly in comparison to the perspectives of her older sisters. Finally, readers meet Patria, the oldest of the Mirabal sisters. Patria's section introduces us to her at the age of sixteen, while she is waiting for a sign as to if she should join the church, or find a husband. We watch as her internal struggle comes to an end once she meets the man she wants to marry.
The novel then restarts the order again in Part Two, finding the Mirabal sisters older and moving forward in their lives and leaving childhood behind. Dedé starts off once again in present day, allowing readers a moment of air before diving into another flashback to Dedé's adolescence. Minerva is twenty-three, no longer at school, and desperate to continue her education. Mate is now a teen, and falling quickly in love with a man named Palomino, who is heavily involved with the resistance. Patria has two grown children, and is ready to help her family support the resistance.
By Part Three, all four sisters were grown women, with families and children. They were also each involved in the underground revolution, as were most of their husbands, and some of their children. It is in Part Three where the section comes to a close just before the events that ended the lives of Patria, Minerva, and María Theresa on Nov. 25, 1960.
The novel wraps up with an epilogue, narrated by Dedé, recounting the aftermath of the murders of her sisters, as well as giving readers a glimpse into her life after their deaths, and what it was like for her to become the sole survivor of her sisters, and the guardian of the history of the Mirabal sisters, more widely known as Las Mariposas.
Despite the switching point of view and shifts in time, the novel and its plot flows beautifully. Each perspective provides valuable insight into the true lives of the Mirabal sisters, while also allowing readers to enjoy the blended world of historical fiction Alvarez so carefully creates in her novel.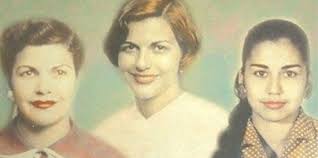 The story shines while readers follow the sisters as they grow up and find their way through life. Each of the sisters develops as a character, and as a woman, right before the eyes of the reader, giving the feeling of watching a close friend grow up. The perspectives of the sisters play beautifully against one another, giving the sisters dimension, highlighting and celebrating their differences, and giving readers a deeper look into the world Alvarez imagined for the girls.
Alvarez was successful in creating realistic female characters, who were well rounded, complex, and multi-dimensional women, who could each stand alone in their own right. The sisters, although similar, were never portrayed as the same. Each had her own personality, character traits, and quirks. Patria was more than just a mother, she was a wife, a sister, a daughter. She was religious, and a devout believer. She was strong willed, stubborn at times, and more pliant at others, she held a calm balance. She was resilient in the face of grief, and brave in the face of adversity. She started her family while she was young, and had several babies.
In contrast, Dedé was quiet, reserved, and more than willing to bend to the needs and wants of her husband. She, like Patria, was a loving mother, sister and daughter, who loved her sons deeply. Unlike her sisters, Dedé was far more subservient within her marriage, allowing her husband to speak for her and be the main decision maker.
Minerva was outspoken, and sharp. With a brilliant mind and a sharp tongue, Minerva was loud, unashamed and highly opinionated. Minerva was also highly independent, and was unrushed when it came to matters of love. While she was a wife and a mother, she did not let it consume her.
María Theresa, being the youngest of the siblings, stood out as a constant breath of young energy and possibility. Although she was dedicated to her cause, her family always came first. María Theresa was not only a dedicated and loving wife, daughter and sister, but a doting mother, who loved her child with everything she had, as well as the children of her sisters. Alvarez made sure they were each able to stand on their own as characters, while still keeping them complimentary to each other.
Readers who enjoy strong female protagonists, historical fiction, literature by women, or easy to follow stories with interesting plot and phenomenal character development, will most likely enjoy this novel, and be inspired.
Leave a Comment
About the Contributor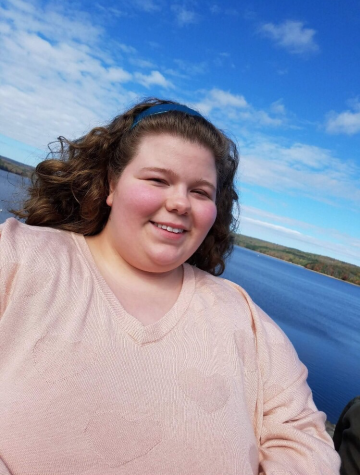 Hope Androsko, Social Media Editor
Hope Androsko is a senior who is majoring in English at Mercy College. Hope's goal is to become a journalist, editor, and English professor. She was...