Top 10 Albums of 2019
This has been a great year for music. The musical world of 2019 bustled with new sounds, rediscovered gems and artists finding their sound after many years of searching. Here are the top 10 best albums that came out this year, from ten to one.
10. "WHEN WE ALL FALL ASLEEP, WHERE DO WE GO?" – Billie Eilish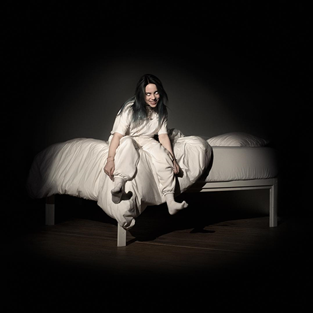 Starting out the list with what may have been the most popular album this year, Billie's new album is experimental for a pop album, featuring a lot of weird and creepy moments not only lyrically, but in terms of its production. While the album is danceable and catchy, it is also minimal and disturbing. Amongst all the odd sounds lurking within the album's mix, the spotlight is always Billie's voice. Billie's voice slithers and snarls, it's as charming as it is biting.
The only issues I have with this album is some of its lyrical content (songs like "wish you were gay" appeared immature and vapid) and some obvious "influenced" moments ("bury a friend" sounds a lot like Kanye West's "Black Skinhead" and the beats on "wish you were gay" and "bad guy" sound suspiciously indebted to certain Gorillaz tracks). Other than that, I'm anxiously waiting for what Billie does next.
Rating: 4 stars out of 5
Best Tracks: "ilomilo," "i love you," "when the party's over," "listen before i go," "you should see me in a crown,"
9. "Apollo XXI" – Steve Lacy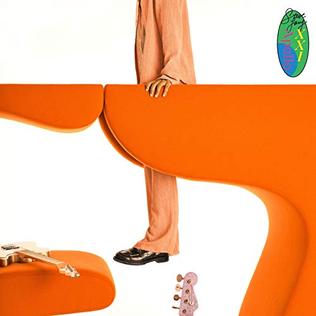 Despite my mediocre review of his recent show in New York, I stand by my claim of this man is one of the best new artists in recent years. Following up on his work with his band The Internet, his own solo "song series", and many guest appearances, Steve Lacy finally released his debut album this year.
The album divided many people, it's less about guitar-driven funk and more about weird Lo-Fi landscapes that flirt with indie rock, trap, electronica, and R&B. I'm glad the album was not the same sound, but I can see the faults in some of the album's experimentation. Songs like "Guide" and "Outro Freestyle" seem half-baked and with a little more work they could have been gems. Also, the track "Amandla's Interlude" is too long and ruins the flow of the album. But the album has just enough bright spots to make it one of the best and most original albums of the year. Is it perfect? No, but it's damn good.
Rating: 4 stars out of 5
Best Tracks: "Like Me," "Only If," "Basement Jack," "Hate CD," "N Side"
8. "When I Get Home" – Solange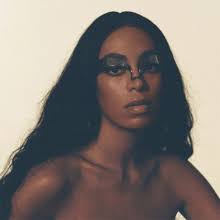 Solange is more than just Beyoncé's sister. Solange is an artist who, in this reviewer's opinion, is better than her sister. Solange's recent release, When I Get Home, is an experimental yet melodic journey into Solange's inner mind and her life in Houston, Texas. Filled to the brim with surprise guest appearances no matter how big the name, the center of attention is always Solange's smooth buttery voice. Even a harder and weirder beat on the song "Down With The Clique" still goes down nice and smoothly with Solange singing over it. The songs on this album don't last too long, some end before you can even catch their melody, but throughout all of it, you're in a trance.
This album holds you and doesn't let go. So, if I love this album so much, how come it's so low? Well, after the smooth "Jerrod", the album loses me. That's the problem with having "blink and you'll miss it" songs when longer or more minimal songs happen your attention span drifts. So close to being a perfect record, Solange's When I Get Home is a spiritual journey you don't want to miss.
Rating: 4 stars out of 5
Best Tracks: "Things I Imagined"/"Down With The Clique," "Jerrod," "Dreams," "Almeda"/"Time (Is)", "Stay Flo"
7. "Kiwanuka" – Michael Kiwanuka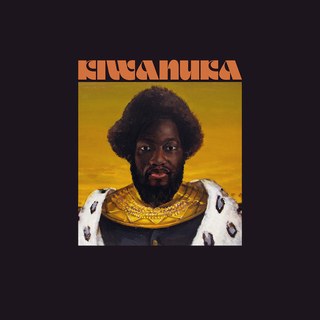 I'm not gonna go too into detail on this one because I wrote a review of this one for the website. Michael Kiwanuka has been around for a while, and I've been waiting for him to come out with an album as good as this. He's one of the best singer-songwriters out there and I hope he tops himself even further soon.
Rating: 4 1/2 stars out of 5
Best Tracks: see my review
6. "Dreaming Is Dead Now" – Skinny Pelembe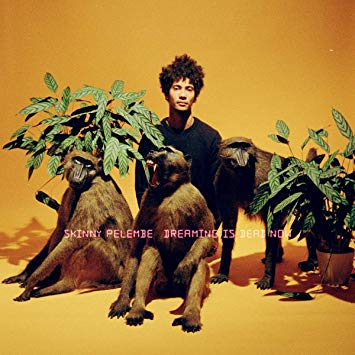 Skinny Pelembe could have made the best album of the year. He was so close. Skinny Pelembe has a unique sound that blends elements of indie rock, post-punk, afrobeat, dance, psychedelia, trip-hop, hip hop, dub reggae, and electronica.
His voice is as gentle as it is vampiric, his guitar playing is chaotic and exciting, his production is excellent making almost all the sounds you hear throughout the album. It's an exciting new direction for guitar music, which I hope gets even bigger and more influential very soon.
But then he ended his almost perfect album with four minutes of dissonant choir noises, which sound cool for a minute and then go nowhere. It kills all momentum; it kills all the pace that the album had. And then after does it have a nice two-minute closing track which is as solid as it is weird? Yes, but it still feels rather anti-climactic after the epic album he just laid down. Was that the point? Possibly. Regardless, the album is an amazing experience that I recommend everyone listens to.
Rating: 4 1/2 stars out of 5
Best Tracks: "Dreaming Is Dead Now," "My Love Is Burning, Down," "Gonna Buy A Car Today," "No Blacks, No Dogs, No Irish," "I'll Be On Your Mind"
5. "Little Electric Chicken Heart" – Ana Frango Elétrico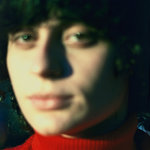 Brazilian artist Ana Frango Elétrico made what is arguably one of the best albums for walking outside on a grey day. Her album has such a nice and melancholic vibe with its blend of bossa nova rhythms, soothing xylophones, and synths, garage-styled guitars, atmospheric lo-fi pianos, dubby brass sections, and 60s pop-isms.
Ana Frango Elétrico does not speak much English on this album and yet even if you don't understand what she is saying, her voice communicates the feeling. The album's first and best track is called "Saudade", which means "a feeling of longing, melancholy or nostalgia". And that's what this album feels like, saudade.
Rating: 4 1/2 stars out of 5
Best Tracks: "Saudade", "Promessas e Previsões", "Chocolate", "Vinheta"/"Tortuadores", "Caspa"
4. "Anima" – Thom Yorke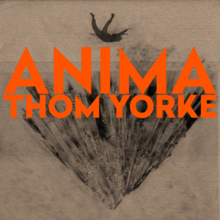 Thom Yorke, the frontman of Radiohead, has done it again. Anima is an alarming and anxious album which is accompanied by a wonderfully heartbreaking short film available on Netflix. The album is showered with scattered electronic crackles and glitching drums calling back to Radiohead's magnum opus Kid A while also making a musical atmosphere of its very own.
Thom Yorke somehow turns in some of the best vocal moments of his career on this thing. On the ever-changing "Twist", Thom Yorke sneers and whispers like a man who could break you if he chose to and on the questioning "Not The News" he displays a vocal range similar to one that a female Chicago singer would belt on a 1980s house song. Very impressive for a man who is known for his emotional yet off-key anguished yodeling.
The album's centerpiece, "Dawn Chorus", can be argued as not only the best song of the year but one of the greatest songs ever made. It mainly lies on variations of one chord and he only sings one-note, but yet the emotion shows through. He asks to do it all again, he remembers what he once had. It's tortuous, the way he repeats lyrics on this whole album is tortuous. On "The Axe", he cries "I thought we had a deal" repeatedly as the chorus as his world seems to crumble around him. But yet on "The Axe", he sounds numb. On the two most emotional moments on this record, he sounds defeated. Thom Yorke turned his sorrow into art, and through that, he struck gold.
Rating: 4 1/2 stars out of 5
Best Tracks: "Dawn Chorus," "I Am A Very Rude Person," "The Axe," "Twist," "Traffic"
3. "uknowwhatimsaying?" – Danny Brown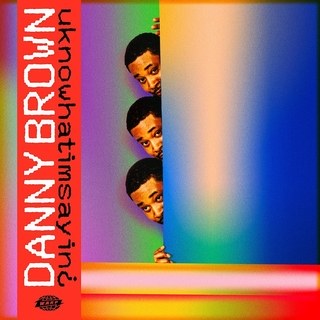 It's weird to see Danny Brown as sane, well saner at least. Compared to the anxious yet manically happy coke addict with unkempt hair we got on his last record Atrocity Exhibition, this Danny Brown loves making light-hearted yet oddly dark jokes about himself and life around him over some great beats. The beats on this record range from spacey and psychedelic to hard and cutting in their use of cut-up samples and "boom-bap" vibe.
This is all thanks to executive producer, rap veteran Q-Tip (formerly of A Tribe Called Quest). His beat work on the album is amazing and the way he uses the many other artists who feature and co-produce on this album is jaw-dropping. On this record, Danny Brown manages to prove himself as one of rap's new classicists, with his off the cuff humor, dark sensibilities and most importantly, his kick-ass flow.
Rating: 5 stars out of 5
Best Tracks: "Savage Nomad," "uknowwhatimsaying?," "Combat," "Blood Spiritual," "Dirty Laundry"
2. "GREY Area" – Little Simz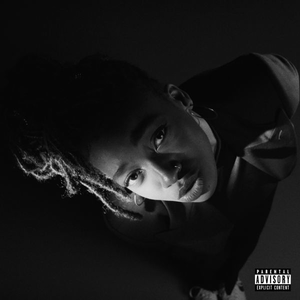 This Little Simz record caught me majorly off guard. I wasn't huge into her old stuff, I found her flow too repetitive and was not huge on British "grime" rap. But man oh man, did Little Simz really deliver here. Here's a list of topics Simz dives into on this sub-40 minute album: getting old, growing up, possibly dying young, being a woman in a male-dominated landscape, ego, and even a failing relationship that is implied to have resulted in a child and a deadbeat father.
Let's dive more into that last one. Little Simz rips her former partner apart in the song "Sherbert Sunset" where she delivers what might be some of the best bars of the year. I can't even quote it, the whole song is great. Just go listen to it. The centerpiece of this album is not only the cinematic track "Pressure" but the track "Therapy". You can feel Simz' panic on this song, her anxiety is palpable. This is a must album for anyone who claims to be a hip hop head.
Rating: 5 stars out of 5
Best Tracks: "Pressure," "Therapy," "Boss," "Sherbert Sunset," "Selfish"
1. "IGOR" – Tyler, The Creator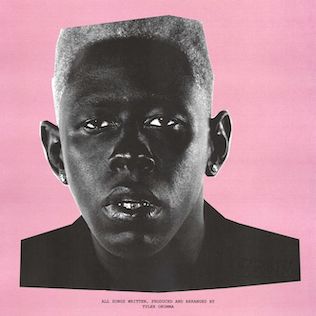 Oh, where do I begin with this one? This might be one of the best albums of the decade. This is a masterwork. This is the album that made me realize how much of a genius Tyler, The Creator is. IGOR is a break-up album but yet it's also an album about being in love. It conveys all sides of being in love, the happiness, the regret, the longing, the sorrow, the pain. It's all so perfect.
Like Solange's When I Get Home (an album which I think IGOR has a brother-sister relationship with,) the album is covered in mystery guests most of whom are even more hidden than they are on Solange's record. Throughout it, all the center of attention is Tyler, who spends most of his time singing and not rapping. His voice pitch-shifted in a Prince or Frank Ocean type fashion, Tyler carries his pain melodically only coming forward to rap on brief occasions. And when he is not doing either, he remains quiet and lets his production do the talking. There is a lot of instrumental space on this album and for good reason because this is Tyler's best musical work to date. Whether he's using distorted basses, pretty keyboards, chopped up samples or even using his features as parts of the musical soundscapes instead of the focus of attention, Tyler just kills it.
There's not one bad thing about this album and there are too many moments to break down and analyze. Tyler, The Creator will have a hard time topping this album, but I hope he does. IGOR is deservedly the best album of the year.
Rating: 5 stars out of 5
Best Tracks: "NEW MAGIC WAND," "I DON'T LOVE YOU ANYMORE'", "PUPPET," "A BOY IS A GUN," "ARE WE STILL FRIENDS?", "IGOR'S THEME"
Leave a Comment
About the Contributor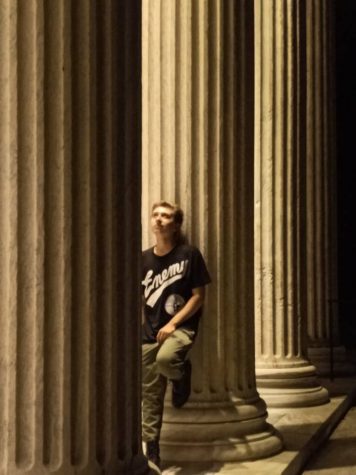 Jack Seda-Schreiber, Entertainment Editor
Jack Seda-Schreiber is the entertainment editor for The Impact News.

Born in New Jersey, Jack has an almost encyclopedic knowledge of music and a wide...