OP/ED: #Formation Is In Order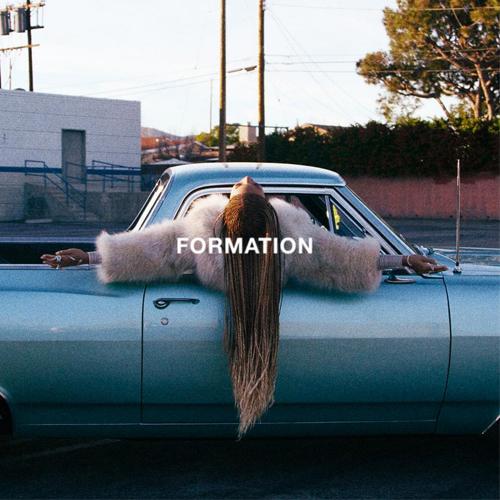 Beyonce is the only woman I know of that can wear cut out booty shorts in her ***Flawless music video one day and then perform for the President the next. She has done a crazy job at mastering both sides of herself and owning her sexuality.
This month was no different.
The superstar surprise released the single "Formation" with an accompanying music video, just one day before her half time performance with Coldplay and Bruno Mars.
Perfect timing? Let's hope so.
In 36 hours, Beyonce has managed to release a single, perform at the Super Bowl, announce a world tour and piss off racists.
And some students can barely get their homework done.
The song pays homage to her Creole roots in a visual stellar that stands as her most politically aggressive piece yet. It trace's Louisiana's culture from its post abolition days to present day, Beyonce does an amazing job at capturing the city's luminosity and tumultuous past all at once.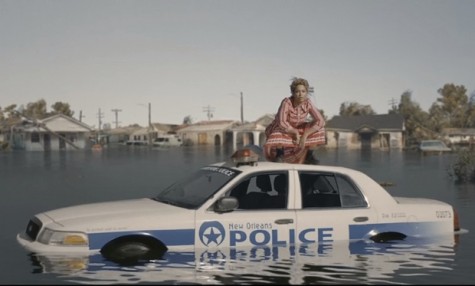 Sitting atop a police car in a post Katrina setting, she has implanted herself in the biggest national debate on police brutality and race relations today.
Why is it so hard to believe that Beyonce Knowles, The "Texas Bama," can be just another black person who's pissed off and simultaneously proud of where she comes from.
In the past couple of years as social media usage has risen and the emergence of Social Justice Warriors or SJW's have become prominent, young people, more noticeably young black people, myself included, have become aware our place on the political scale.
Seemingly enough, Beyonce's position as a top-tier artist has somehow chained her to staying neutral.
After backlash from the public on staying silent at the height of the #BlackLivesMatter movement, she seems to have taken a side.
Sunday, Feb. 7 – Beyonce took to the football field to perform her new chart-topper. An all-black girl squad backed her whose attire resembled that of members of the Black Panther Party with their signature berets and all black outfits. The star herself donned an outfit reminiscent of Michael Jackson's stage outfit during his 1993 world tour.
Rage and anger took over social media, as many attacked the reference to the radical group from the Civil Rights era.
The Black Panthers, first established in 1966, were about the community and raising up their neighborhoods. Their image became skewed because of internal power struggles and the fear it instilled in whites. This image then trickled down to what people still fear today.
I automatically put the images together. Having had the song on repeat from the night, before I knew the message Beyonce was trying to get across.
The Super Bowl is one the most universally watched events in the nation. What better day to disrupt the status quo than Super Bowl Sunday?
We today live in a hyper politicized era where blackness and diversity are finally being discussed on a mainstream level.
Beyonce's performance achieved what it needed to do – get people talking.
The internet was aflame as people both black and white agreed and disagreed with the silent statement from the star.
Is it because until this point Beyonce was regarded as a racially ambiguous figure, with her blonde hair and lighter skin. Yet she identifies as the exact opposite.
Saturday Night Live did a skit on white people "discovering" Beyonce is black, and that the song essentially "isn't for them."
'Hot sauce in my bag. Swag … What does that even mean?!'
Many called the half time performance "a slap in the face to law enforcement."
In actuality, Beyonce's song doesn't even touch on police brutality at all. The images in it do.
"Formation" has references to Katrina and the Black Lives Matter that are regarded as rallying cries. Beyonce sits atop a sinking police car, walls are graffitied with Stop Shooting Us and a young African-American boy dances in front of a police squad in a hoodie.
Former NYC Mayor Rudy Guiliani had something to say.
"This is football, not Hollywood," he said, "and I thought it was really outrageous that she used it as a platform to attack police officers who are the people who protect her and protect us, and keep us alive."
But it's not like these allegations aren't true.
I mean, the death toll of the police force this year is just under 1,000, according to an article published by The Washington Post. And we aren't even in March.
Yet they can't handle a slap in the face.
Deray Mckesson tweeted ' The shout outs to Malcolm x and MJ were excellent. #SB50' He then continues on to say that "At its core, she is reminding us that economic justice is a key to liberation work. #Formation"
And here's why Formation and Beyonce are great. No matter what it is, Beyonce always tends to come out with music that reflects the way people are feeling and thinking at that moment. The surprise release of her 2014 self-titled album had anthems geared toward her stance on Feminism and why being a women is great.
Formation is no different. My first time listening to the song, I felt an automatic identification with the song happen. I knew what Beyonce was trying to get at, swinging my braids I sang along.
Formation for me, summed up exactly how I feel as a young black woman today. Struggling to fit in and trying not to seem too black. But not being able to help my blackness and being proud that it pisses people off sometimes.
I slay.
It predicts how I would like to feel in the future. Being a boss in the field I choose to go into and owning everything that comes across my path.
It's an anthem for black women and men.
Be proud of who you are. Where you're from. And what you look like.
Ok, ladies. Now let's get in Formation.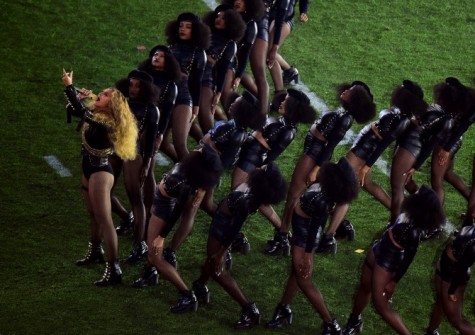 Leave a Comment
About the Contributor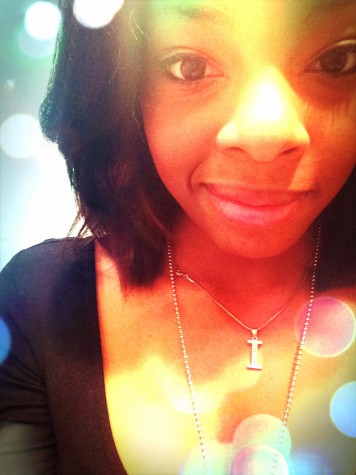 Ihsani Jackson, Staff Writer
Ihsani Jackson, known to most of her friends as Izzy, is a writer, journalist and YouTuber from New York. Fleeting in nature and style, Ihsani wants to...