Dreams Do Come True.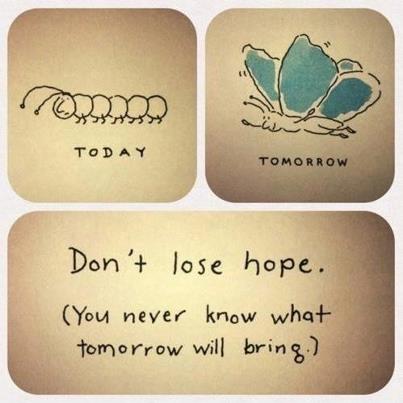 This past week wasn't a great one I must say. My car decided to die on me in the middle of the parkway. Then I spent the next day at the mechanics waiting for my car to be fixed spending way too much money I didn't have. While waiting in my frozen car on the side of the road, I was just wishing and dreaming that this nightmare would be over.
I don't normally expect my dreams to come true. I know this one wouldn't.
I couldn't wait for the week to be over.
Then something amazingly awesome happened.
One of my dreams actually came true.
So, anyone who knows me knows that Supernatural is one of my ultimate favorite shows that I can watch for days at a time.
During the year, the main stars as well as recurring guest stars have events like Comic Con but smaller called conventions. These conventions are a weekend long and everyone that has already attended  said these cons are super fun to attend.
As all tickets are, they are a bit expensive depending on the package you get. I have always dreamed of going to a convention but I have never had enough money to buy a ticket or the convention was all sold out.
These things sell out pretty quick even though you can buy a ticket a year in advance.
I would always beg my mom to let me go to a convention. Granted most of them were in Canada or in California, so I understand why she said no. Also I didn't have that kind of money, but of course I always hoped she would pay for the plane ticket. Of course I was dead wrong.
I would always get notifications through Twitter about a convention and would see constant videos and pictures. I'm not going to lie, I was jealous at first, but nonetheless I was happy for those that got to go and have fun. I am also thankful they post pictures as well as the videos.
I knew that I would someday go. Just not at that moment.
The convention as I mentioned before is a weekend long event. It starts Friday and ends Sunday night. From what I see online through Twitter as well as Facebook it is the most exciting weekends of these fans lives.
Throughout these 3 days you have Q and A panels with the stars, free karaoke night, breakfast with the two main stars, autographs, as well as photo ops with any one of your choice. Depending on the package you buy most of these things are included. Photo ops are separate though, and sell out quickly.
During the first few minutes of the convention, Jared Padalecki usually asks the crowd who is at the convention for the first time and usually a bunch of people answer and scream. Most of the convention weekend consists of screaming fans.
So a few nights ago, I had a strange dream that randomly the two main stars of the show (Jared Padalecki and Jensen Ackles) came to my place of work and I met them. I won't lie to you, in my dream I started hyperventilating a little bit and then fainted.
Only maybe around three or four days later I get an email that my ticket for the Supernatural Convention in New Jersey will be delivered via PDF within the next few days.
Looking at the email, my face scrunched up and was about to delete it, thinking it was spam. I had no knowledge of me spending such a great amount of money. So I went to my mom and asked what this was. She then casually just said, "Oh I forgot to tell you, you're going to a Supernatural convention." Like it was nothing.
My mouth dropped open and my eyes widened. My eyes started watering as well. I honestly couldn't believe what was happening. I'm not going to lie; I started pinching myself so I could wake up from this dream.
I'm pretty sure I asked the same question 50 times just to make sure this was real.
I kept saying, "Are you sure, are you serious?!"
I didn't scream even though I wanted to. But I held myself together, somewhat. After I became slightly less overwhelmed and calmer, my mom casually said again, "Oh I almost forgot. You have a photo op ticket with Jared and Jensen."
I could have sworn my heart stopped beating for a few seconds.
Once again I kept repeating "Are you serious?!"
I did have a few choice words of my own after I realized I was actually going to meet them. Needless to say I was completely overwhelmed and extremely excited that I was going to meet two of my favorite people from my favorite show.
For the next day or so, I couldn't really sleep. The adrenaline rush from knowing I was going to be at a convention was keeping me up. To be honest I'm still in shock that I'm even going. It still feels like a dream. A really amazing dream.
Even though I've been through the week of hell, one of my ultimate dreams came true. Which in fact proves, never lose hope and always keep fighting for what you want.
Leave a Comment
About the Contributor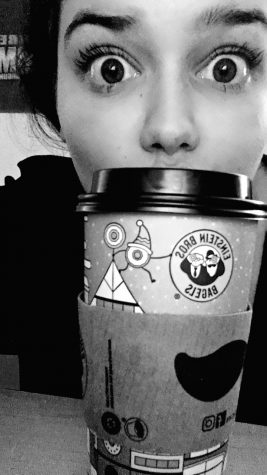 Weronika Raczek, Digital News Editor
Weronika is majoring in Media Studies/Radio and Television Production at Mercy College.

Her hobbies are obsessing over television shows, mainly Supernatural...