Kendyle Paige, A Star On The Rise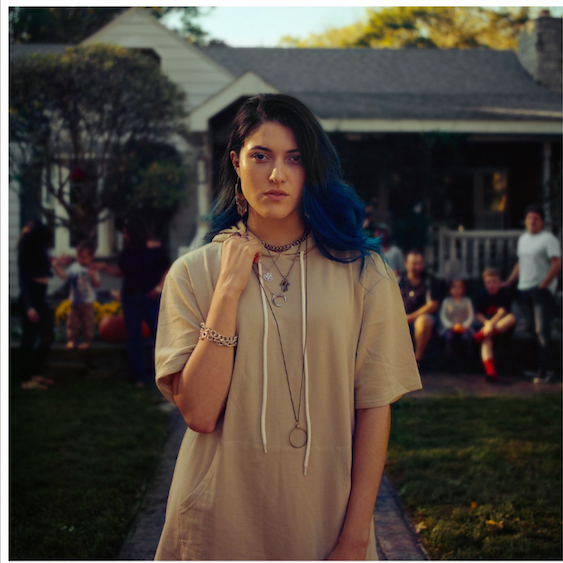 I discovered her talent sophomore year of High School when I heard her powerhouse voice sing an Adele song at the spring chorus concert. She held the mic with confidence and sang her heart out.
The crowd was going crazy , "lets go Kendyle" , they'd cheer.
Then when we heard her singing her rendition of "I put a spell on you" on the K104 radio station for their talent search , we listened with pride and cheered her on from our classrooms.
I remember thinking  how original she sounded. Her voice was so smooth and powerful . I was so proud of her and admired her for following her dream.
In High School it was rare that people knew exactly what they wanted to become. However , Kendyle Paige , always knew she wanted to pursue music. She'd sing all the time with the biggest smile.  She'd sing in the choir room , the halls, coffee shops and open mics . My all time favorite time hearing her was the school talent shows.
Being two years younger I always looked up to her. I remember complimenting her voice and beauty and she would smile humbly and always compliment me back in someway.
Everyone in Pine Bush High School and the 845 tri – state area knew Kendyle was going to be a star.
Kendyle  captured the hearts of thousands when she starred on a  singing competition show , "The Four" . Her nonchalant personality and killer vocals are what drew so many to her fanbase.
Kendyle is set to release her debut album November 9th titled  "Keep In Mind , It May Be Behind You". It is written entirely by her and produced/ composed by Brandon Lee Richardson.
To her hometown,  Kendyle is an extremely funny , down to earth,  and spunky girl who takes those she loves most along with her on her way to success. Her latest music video , "Acid Below the Surface", stars most of Kendyle's closest friends . Her makeup and hair done by her sisters, Sabrina and Natalie Wolven whom she is extremely close to.
"Acid Below the Surface", has a nice dancing beat and sweet vocals tied with an important meaning behind it. Kendlye's team pulled inspiration from past relationships they have been through.
"The first time someone gets physical should be the last . We turn a blind eye because we fear being alone, but sometimes you need to be that girl jumping off that cliff, and drive off into the distance without fear", said.
Kendyle's  video , starred herself and longtime friend Isaiah Gooden. Kendyle portrayed a strong women leaving a bad relationship and in turn finding herself.
"Stop simply existing with someone and find that comfort in yourself",she advices her fans.
The video was shot in multiple beautiful locations , however my personal favorite was the party scene shot at her house.
"The party scene was actually a recording of my 21st birthday! I had some friends over and it was kind of spur of the moment", she explained.
Kendyle sticks to roots and often collaborates with her family and friends from her hometown in Circleville, NY .
"I love including my friends in anything involving my art". They support it, and should be apart of it", she saids.
Kendyle has recently moved to LA to further her career in music and is preparing for her album debut . She is so eager to start a new beginning and hustle her way further into the industry.
"Being from a small town I excelled fast. Now, I'm looking to grow in a town where everyone is talented and really compete with myself", she explained.
Musically she has found her sound through this album , which has proven her artistry .
"I was struggling at first with what kind of artist I wanted to be, until my producer Brandon made me take a step back and look at what I love.  I love party songs, dancing songs , and songs that make you cry. I think you can find all of that in the upcoming album," she saids.
Kendyle has nothing but love from the 845, a home where she will always be received with open arms.
I am so eager to see the world recognize Kendyle for the star that we have been so fortunate to love throughout the years.
Leave a Comment