Ayo GG! Girls' Generation and Me
Oyobidesuka?" (Do you summon me?) One voice. The crowd goes wild."Oyobidesuka?" Five voices. The cheers are even louder."Oyobidesuka?" All nine voices sing out in perfect harmony. A warped version of the 'Genie' intro blares and the crowd screams and the nine members of Girls' Generation dance to their hit song.
I watch from home in complete awe. That was it.
Taeyeon, Tiffany, Jessica, Seohyun, Sooyoung, Sunny, Hyoyeon, Yuri and Yoona  took the stage and I was instantly hooked.
It might've been winter 2011 or Summer 2012 when I found Girls' Generation's 2011 Japan Arena Concert Tour video on YouTube. I had gone to school with people who had talked about Kpop often. At the time I remember that the Wonder Girls song "Nobody" had been a huge hit. I remember seeing it in passing and thinking (admittedly) that it was a bit annoying and not suitable for my taste in music at the time.
Fast forward to having graduated high school and having a lot of free time, I wanted another interest to be into. At this point I had been reading and watching Manga and Anime for a while and developed an interest in Eastern Asian cultures. So one night I typed in the term "Kpop" into the YouTube search bar and pressed enter. BoA's video for Eat You Up popped up and watched that. I remember clicking on a few videos and then kind of brushing the entire idea under the rug.
Then bored out of my mind one night I typed in Kpop again and listened to "Eat You Up" again. I would later find out that BoA and Girls' Generation belong to the same label and that's how I inevitably found their concert tour video. (Because of YouTube's suggested videos in the sidebar.) I honestly do not know what it was about this particular girl group or the performances unfolding before my eyes but I fell instantly in love.
I'm serious. I watched this concert video every night for a couple of months. And not because I was obsessed but because I generally interested and the music was good. Girls' Generation has been my favorite girl group ever since. The way they captivated the audience and how the arena seemed to come alive at the sound of their voices. It was captivating. From their global hit "Genie" to the pulse thumping rhythm of "The Great Escape", within a month I was singing along. To the best of my ability of course.
Known to their fans as GG or SNSD -an acronym for their Korean name- 소녀시대 (pronounced: Seo Nyeo Shi Dae)
Over their almost 9 year run, GG has made their way into the hearts of Korean and international fans alike. They're known in Korea as the nation's girl group. Coming a long way from being boo'ed on stage and having their debut regarded as weak by Netizens (people on the internet)to selling out shows globally and having fans of all ages and backgrounds sing along with them.
They've endured a lot along the way and their friendships with one another is one to envy. They're so supportive of one another and -internal scream- I just love them.
But anyways, slowly but surely GG's entire discography found its way onto my iPod. For a while they were the only group I listened to before diving deeper.
Kpop is like a black hole. One you're in, you get sucked in deeper. But in the best way possible.
~~~~~~~~~~~~~~~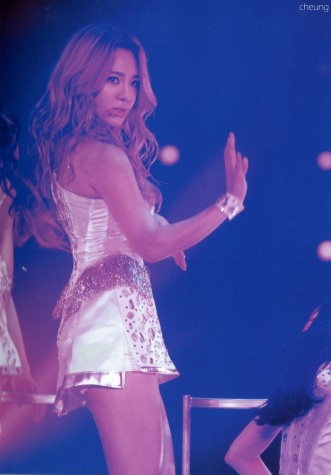 Kim Hyoyeon. Kim being her last name and Hyoyeon being her first. The main dancer in Girls' Generation. Known as the Dancing Queen amongst her fans and one of my biggest inspirations to this day.
From her striking dance moves, to her hilarious personality. Hyo (as some people like to refer to her) made her way onto my list of favorite people quite quickly. It was her dancing that stood out to me the most and even though I think all of the members are ridiculously beautiful, she was the prettiest to me. Arguably amongst the fandom she's known as somewhat of an underdog. And that made me like her even more. Because even though there's a few people who don't necessarily care for her, she still does her thing. I find that admirable.
Why does a person become an inspiration? Oftentimes you can't explain it.
~~~~~~~~~
Karma Butterfly has to be one of my favorite songs by Girls' Generation. Karma Butterfly is a song off of their 3rd Japanese album titled 'Love & Peace'. It's a song about breaking free and after being held down, one finally makes a decision to become their own person.
"I'm reborn, make a move
As I please…
I want to try to show a face
Which I've never shown anyone else before…"
This song has had me in tears on many occasions. Not just because of it's relevance to situations in my own personal life but because this song truly made me realize how it feels to feel music. Like truly feel music to the point where it doesn't matter whether or not we speak the same language or not. It's a song that holds a lot of meaning for me and I'm even getting some lyrics tattooed.
"The thorns are still stuck
Even if I continue to fly
It doesn't matter, I'll keep on carrying it
Only heaven knows, only heaven knows,
knows, knows"
Since finding them they've lost a member, Jessica, over alleged contract disputes with their label SM Entertainment. One member less they're still going strong and I'll support them till the end.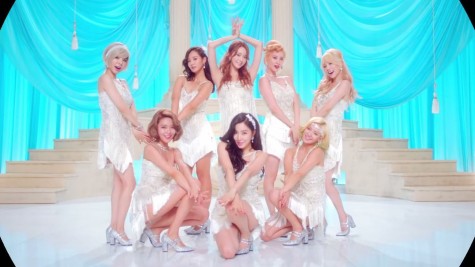 Leave a Comment
About the Contributor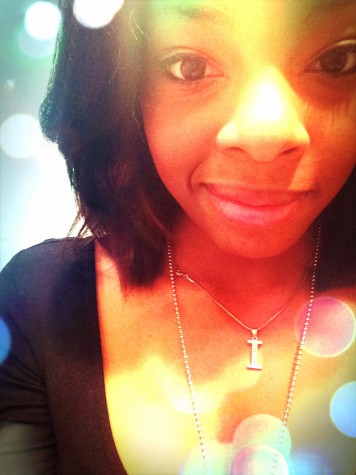 Ihsani Jackson, Staff Writer
Ihsani Jackson, known to most of her friends as Izzy, is a writer, journalist and YouTuber from New York. Fleeting in nature and style, Ihsani wants to...