Do The Running Man
It's Tuesday. Running Man comes on tonight. The show I have been watching faithfully for two years now. It's one of the last things on this earth that keeps me sane. My week goes awry if I don't watch it. It's a bit of a problem.
I stumbled upon the show after one of my favorite boy bands at the time made an appearance on the show. I've been watching it ever since.
Running Man is a South Korean variety show, programmed on SBS' Good Sunday Lineup. And is its longest running show at 5 years. Running Man is classified as an "urban action variety" and trying to explain the show to someone who has never seen it before or isn't familiar with Korean entertainment is kind of hard.
I usually explain it as an Amazing Race with a set cast who sometimes invite special guests like actors and celebrities. There have even been popular foreigners on the show like Ghana's Sam Okyere and soccer star Patrice Evra. (They're Black so 4 for you Korea, You go Korea.)
Running Man means a lot to me. I used to watch the show during some dark times and no matter what, it has always managed to make me laugh. There was even a time where I purposely wouldn't watch each week because I wanted episodes to pile up.
In a couple of months, I had watched all the previous episodes and caught up to the current episodes.
The show has a set cast of members consisting of Yoo Jae-Suk, Ji Suk-Jin, Kim Jong-kook, Haha (Ha Dong-hoon), Lee Kwang-soo, Gary and Song Ji-Hyo. Who are all actors, MC's, singers and rappers respectively.
The show has grown to include a Chinese counter-part called 'Hurry Up, Brother' and has grown popular in countries outside of South Korea.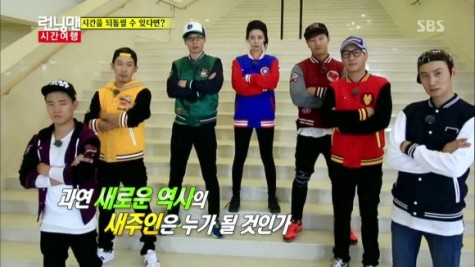 The cast competes in a "race" throughout the show.Usually they start a starting location, are split into teams and given specific places to go to where they then have to complete missions in order to gain clues to finish and win the race. The episodes are almost always themed, like their deserted island ones or a races through countries like Australia and Thailand. And even some 'haunted' episodes where the cast is sometimes trapped in a school over night (the episode left me in tears).
One of their most famous and recognizable 'races' is the name tag elimination where everyone arrives at the final mission site and are faced off against each other as they rip each others name tags to lessen the competition for the final prize.
On very special occasions, some members are given special missions to do unbeknownst to everyone else. Most notably to Yoo-Mes Bond (spin on James Bond) episodes where Yoo Jae-Suk is given a water gun to tag everyone without their knowledge while they go on about the mission normally. These are some of their funniest episodes.
Running Man is one of my favorite shows of all time. My week is incomplete without it, the cast members never fail to make my day a little brighter. And it helps with learning Korean, so that's a plus.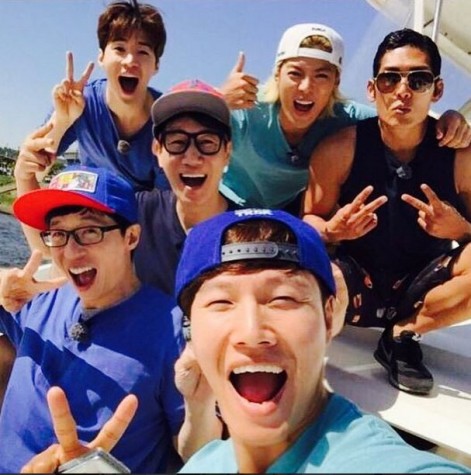 Leave a Comment
About the Contributor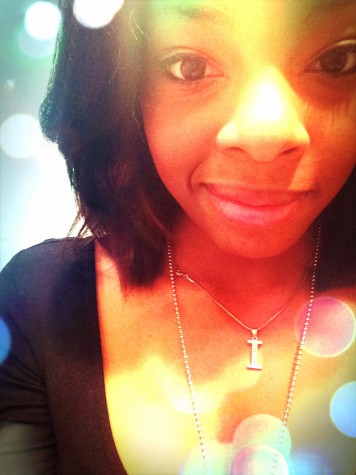 Ihsani Jackson, Staff Writer
Ihsani Jackson, known to most of her friends as Izzy, is a writer, journalist and YouTuber from New York. Fleeting in nature and style, Ihsani wants to...