Baseball To Stare Down Adelphi On Opening Day
By Clodel Remy
Impact Staff
The man at the helm remains the same entering another season at Mercy. Bob Greiner is preparing his team for another run in the ECC conference after compiling a 17-28 record in 2011, finishing 10-20 in conference play.
The 2012 season starts once again at Adelphi on Saturday, Feb. 25- a team with which they split a double header last season.
Last year was seen as a building block towards the goal of being a championship team, and the progression is evident. With three recruiting classes under his belt, Greiner is expecting his young players to develop quickly and aid this new crop of players in the transition to the college level.
Big things are expected from them, according to Greiner, when speaking about this team and the talent that has been added throughout his reign as head coach. Although it is not clear at this point, coach also stated that this new class of players has produced two starters for the upcoming 2012 season.
According to Greiner, a "special team" is the vision for this squad, even though they may be a year away from that reality.
The Mercy Baseball team is definitely headed in the right direction: an NCAA bid may be far away, but a playoff bid and an over.500 season should be a yearly occurrence for this team in the future.
Followers see the progression of the team and the players on the field but it is important to remember that these players remain students-the day to day aspects of being a student athlete continue.
"A great bunch of student athletes who carry themselves in a positive way on and off the field."
That is how coach sees his young players, and he reminds us to always remember the athletes as students first.  Greiner also points out that the fall semester team's GPA was the highest of any team he has ever coached- that is something to be proud of.
There are several players to watch throughout the 2012 season. Junior Andrew Brock a two year starter and outfielder should be a player who will continue to play well. His stellar play last season helped the young team raise their level of consistent play.
Brock led the team in multiple categories including runs scored.
Men's soccer goalie Nick Papas will be a welcome addition to the outfield. Pitchers include all- conference seniors Tyler Savin and Billy Dring. All these players will continue their stellar play and improve the team's overall record for this season.
The main goal for Greiner is to continue to steadily improve to the point where this team is a 30 win team and a special college program.
As he says, the program is headed in the right direction. They are" doing it the right way" and he looks forward to positive results in the years ahead.
Leave a Comment
About the Contributor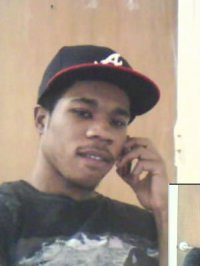 Clodel Remy, Staff Writer
Clodel Remy is a media studies/ journalism major finishing his senior year at mercy college. He is writer and contributor  of The Impact. He hopes to...