Inspiration Drives 'Big Brother Big Sister' Program
Every Tuesday afternoon, several Mercy students travel to Yonkers, equipped to make a difference in the lives of urban youth.
As of the fall of 2011, Mercy College and the organization, Big Brothers Big Sisters, teamed up with the common goal to inspire youth while presenting them with inspirational figures.
In September, around 30 eager students found themselves undergoing a week of recruitment, which ended when the liaison from Big Brothers Big Sisters interviewed each student personally.
After meeting and talking to each student, 10 were handpicked to be mentors.
This is the first year that Mercy has been a part of a year-round community service project like Big Brothers Big Sisters.
"Since I've been here, we've been doing little things here and there, but we wanted something big and on-going," said Jasmine Dumas, PACT Counselor in charge of Community Service.  "Over the summer, Marsha Tom, head of I Believe, I Achieve, the program which Big Brothers Big Sisters is organized under, approached Dr. Cline with the opportunity. Students at Manhattanville have already been a part of the program so we thought it'd be good for Mercy students as well."
The Mercy students involved in the program absolutely agree.
"The experience is great," said Keyona Rogers, a senior majoring in health sciences. "The highlight of my week is going to see my little brother, Quadir. Witnessing his progression since I first met him and the love he has for me, along with his energy, makes me happy."
Without a sense of accomplishment and excitement about being around their mentees once a week, the program would not be as successful as it has proven to be so far.
The 10 students selected were notified that their commitment to the program would be for the whole year, both fall and spring semesters. Only during school breaks would the mentors be away from their mentees, otherwise the impact the program wishes it's volunteers to have on their "littles" would not have the desired impact.
Even though the students have signed on for both semesters, noting that for a few hours every Tuesday they would travel to Yonkers to spend time with their "littles," they still don't feel it's enough.
"I don't feel like being with my little once a week is nearly enough," explained Ariel Costa, a freshman also majoring in Health Sciences. "The connection we have grows stronger with each meeting and as a mentor, all we want to do is be there for them, as much as possible. There's so much that we can teach them and so many concepts for them to grasp, but not enough time."
Several of the mentors mentioned they would like to extend their visits with their mentees to at least twice a week, but are uncertain as if that would happen.
"It's a really close relationship that the students have with their 'littles.' I haven't personally been to their sessions but from the stories I hear, all, which are all different. However, regardless of what takes place, at the end of the day each of the mentors love their 'littles' just as much as if they were their actually little brother or sister," said Dumas.
Whether it's spending time venting about school or friends, the mentees take what comes their way in hopes that being a part of their little's lives is making a difference.
"I am not going to say that being a part of BBBS takes these kids out of all of their troubles," said Rogers. "However, it shows them that someone loves, cares and believes in them. It shows them the opportunities life has to offer."
With the bonds that the mentors have created over the past months, Mercy is looking forward to expanding its involvement in Big Brothers Big Sisters next year.
"We're going to keep it going as long as we have student interest here," said Dumas. "I hope next year, as long as we can keep our mentors who aren't graduating, that we can get another 10 students to volunteer. We're going to try and keep building as much as we can."
As long as Mercy is a part of Big Brothers Big Sisters, the mentors, whom already feel that their contribution has made a huge difference, will continue to invest their time within the program.
"Since Big Brothers Big Sisters has been a part of my life, it has given me self-assurance," said Costa. "I am finally giving back to the community in a way that I have always wanted. It has really influenced me for the better and I encourage those who are interested to sign up for next year."
Leave a Comment
About the Contributor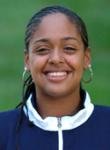 Jasmine Williams, Managing Editor
Jasmine Williams is a Senior majoring in Media Studies (Journalism) and minoring in Psychology. She is the Editor for the Impact and co-captain of Mercy's...