Kobe's Farewell Game Perfect way to end Epic Career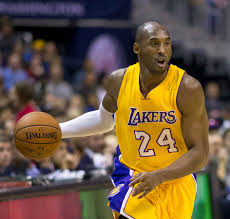 Staples Center was erupting explosively like a Volcano with chants of Kobe, Kobe, Kobe for his final NBA (National basketball Association) game. The purple and gold Lakers jersey never looked more noteworthy. 60 points on 50 field goal attempts was unheard of before Kobe's final game to end his career with the Los Angeles Lakers. Scoring that many points as a 37 year old NBA player is a milestone, and represented a  historic NBA performance for the ages.
On April 13th, 2016 the Staples Center in Los Angeles, California was the platform to celebrate a Legend. An all time great was set in stone once the game clock reached zero seconds in the 4th quarter. Rounds of Applause and cheers  shifted the arena. The loud applause and cheers shook the arena like a earthquake.
A 60 point game to end a epic basketball career was more than enough to signify Bryant's greatness as a true competitor. Bryant had no reason to even play the final game of the season with the Lakers playoff hopes destroyed since early  in the basketball season. Kobe could of easily sat out the final games of the season and collected his hefty contract of 25 million bucks to end his career.
Bryant's competitiveness and desire to be the best assisted him in putting together an all time great scoring performance in basketball history. It is overly fair to say that Bryant ended his basketball career on a high note and in good spirit.   The appreciation for an historic career was more than obvious for Bryant's final game.
Social media networks like twitter were flooded with support for Kobe's final game.  The sold out celebrity studded fans sitting court side and the longtime Lakers fanatics  at the staples center were on the edge of their seats since tip-off of  the game. The likes of longtime Lakers fan Jack Nicholson and high profiled celebrities like Jay-z were court side to witness the final chapter of Bryant's career.
Hate him or love him Kobe Bryant is an all time great player. His career statistics and accomplishments only enhance the conversation of why he is an all time great. Five National basketball association championships, two-time finals MVP (Most valuable player 2009,2010),  2008 MVP,  11 time NBA 1st team, two-time all NBA 2nd team,  two time NBA all third team and a four time NBA all-star MVP. Bryant's defensive game was also impressive he was a  9 time all NBA  defensive 1st team player,  and a three time all NBA defensive 2nd team player.
Career Statistics of Bryant include 25 points per a game, 5.2 rebound per a game, 4.7 assist per a game, and 1.4 steals per a game. Career field goal percentages for Bryant include 44.7% filed goal, 32.9% from three, and a 83% free throw  percentage. Kobe Bryant played in 1,346 NBA games and started in 1,198 of them.
Nicknames such as Vino and most recently the Black Mamba signified the alter ego and greatness of Bryant when he played at his best. Bryant's ego and confidence always lead to his great performances, and historic NBA career   accomplishments.
Kobe's willingness and drive to chuck up 25 plus shots a game to get his team a win was like no other. Bryant always played the game carefree, and made clutch shots to clinch playoff victories and championships.  The criticism of Bryant's  aggressiveness to not pass to his teammates in pressure situations was disrespectful to the greatness of his skill set. Critics would call him a ball hog and selfish player because of his shoot first style of play.
Those critics were put to rest when Bryant was winning NBA championships and putting up historic scoring performances. The 60 point game to finish his career showed Bryant's true will to play against all odds and make history. Just when people were saying Kobe is done and washed up.
Bryant showed up to give fans and critics one last outstanding performance to be remembered forever. The last sight fans, coaches, players, and the NBA got of Bryant was a historic game. For over nearly two decades Kobe Bryant has    established himself as a legendary and superstar basketball talent.
What is a better way to end a 20 year NBA career than to score 60 points, and get your team the victory at a home game for a historically known and beloved NBA franchise. The Mount Rushmore of NBA players just added a new face to  it. That face is arguably Kobe Bean Bryant.