I Traveled To The Place I've Always Dreamed Of
My dream, when I was younger, was to always travel the world and all the states.
The biggest dream I ever had was to go to Ireland. I'm an Irish girl, I know my roots come from there and I just always wanted to experience it. 
My grandparents traveled around the world. They've been to places that people always dreamed of going too.
For my birthday or even my graduation trip, I can't remember exactly, I asked for a trip to Ireland or to Amsterdam. 
She questioned me when I said Amsterdam and to be honest, I only wanted to go there to see where they filmed one of my favorite movies, The Fault in Our Stars. 
We decided on Ireland; we thought it would be a fun trip where I could learn about my heritage and just see how breathtaking the scenery was there.
A couple of months and a passport later, I was out of school for February break and on my way to the airport with Grandma.
I am so afraid of planes I was nervous about the flight, it's seven hours and it's not something I have done in a while. Sure, I've flown to California, but this was more intense, this included going through customs and things that made things extra stressful for me. 
I was surprised with a first-class ticket though; I had a seat that reclines and I was actually more excited about my trip.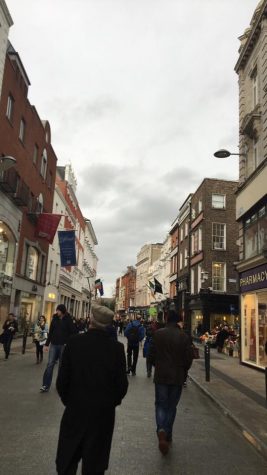 I ended up falling asleep for the entire flight and woke up to a beautiful sunrise outside the airplane window. I had never been more excited for this experience than anything in my life. 
Getting here my nerves were through the roof but once I stepped onto land and saw the beauty that Ireland was. I was glad that I did it.
No more anxiety of planes for a week, just time to enjoy a whole new experience.
The two of us stayed in Dublin and we could take the Luas in and out of the city. The Luas was basically Ireland's version of the subways. Through the week when we stayed there, I learned to navigate it myself and go on adventures alone.
My grandmother loves to site see, and that's what a lot of our days in Ireland entailed. We went to see different churches like the famous Saint Patrick's Cathedral. It was beautiful and even though we didn't go inside of it, I got to witness it in person. I never believed I would make it to Ireland at such a young age of 17, but I saw it and it was beautiful.
The one problem I had with this trip though was that I could never sleep until it got to around 6 a.m. I was so jet-lagged it was so hard to stay awake during the day even though I slept on the plane on the way there. I would spend my nights listening to music and texting my friends awake in the states.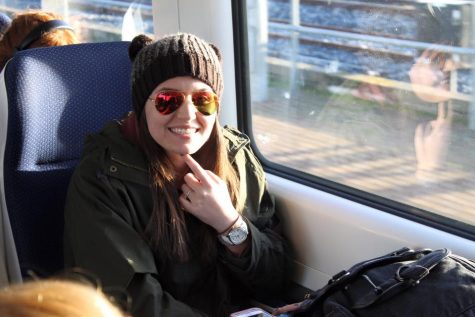 One of my favorite days was when we took a train at 6 a.m. and went to see all the different sites in Ireland. The only downside of this was how tired I was. I remember falling asleep on the train, the bus, and even the train home from all the locations we did that day. We traveled from Ireland all the way to Galway. That's an hour and thirty-minute car ride. You can only imagine how long it was on a train. It was horrible but the day turned out to be beautiful.
We saw castles, beautiful outdoor scenery, and so much more. My favorite stops included the Cliffs of Moher and The Burren. The Cliffs of Moher are very famous in Ireland, but The Burren is a hidden gem. The Burren is in the southwest of Ireland and it is a landscape of bedrock with a cracked pavement of "glacial-era limestone, with cliffs and caves, fossil, rock formations, and archaeological sites," which is how it's described when Googled.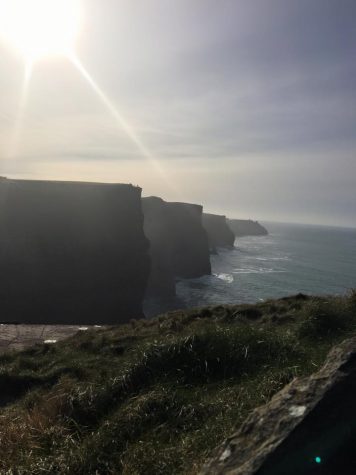 The Cliffs of Moher are like something I have never seen before. The beauty astonished me when I first saw it. It's like something you would see in a dream. The day was rainy when we were traveling around sightseeing, but as soon as we got there, a bit of the sun peaked through the clouds to say hello. 
Now, even though I had a blast sightseeing, I think my favorite part of my trip was meeting up with my dad's friends' sons. They took me to my first pub ever in Ireland where I tried Guinness for the first time and we just enjoyed the night. The three of us stayed out late until the bar closed and just enjoyed each other's company. 
That was the last night of the trip and the first night I ever got drunk in my whole life. I think that's something cool to say is that I got drunk for the first time while in Ireland. The next morning though was not pretty.
I was already anxious about the plane ride, so having an upset stomach from drinking the night before and having anxiety about flying did not mix well together. 
After the long seven hours on the plane, I was finally home with memories and a journal full of tickets, pictures, and writing about my trip to Ireland. 
Leave a Comment
About the Contributor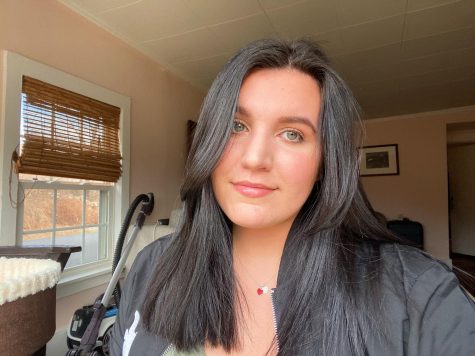 Alexis Lynch, Managing Editor
Alexis Lynch is currently a senior at Mercy College. At Mercy, Alexis is a Media Studies major with a focus in Journalism. She has gained experience that...