"Friends with Kids" If someone told you the three main things in life are Love, Happiness and Kids – which two would you choose?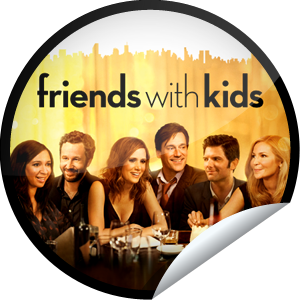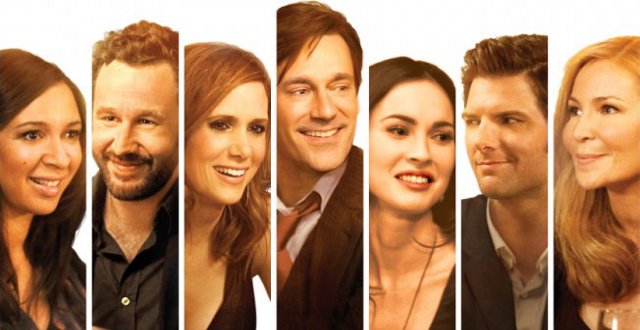 Have you ever wanted kids but did not want everything that comes along with being married to someone? Is it possible to have a child with your best friend of the opposite sex? Does marriage get in the way and make life harder? These are all excellent life questions that are dealt with in the relationship movie "Friends with Kids" that was released on September 9, 2011.
This movie takes place in Manhattan and deals with two couples and two other people who are just friends. At first no one in their circle has children until the two couples did and it changed things among the group. Bringing kids into the mix changed the dynamics of the group. All the friends were not getting together as much as they had been in the past. All the actors Kristen Wiig, Maya Rudolph, Jon Hamm and Chris O'Dowd all take a back seat to the film's least recognizable face, Jennifer Westfield.
Now, the film doesn't condemn marriage, but it does critique it. The premise of the film is this. Jason (played by actor Adam Scott) and Julie (played by actress Jennifer Westfield) are chronically single best friends forever. When their friends start marrying and having children of their own, they discuss how they both want children but no spouse, so they decide to embark on parenthood together and split the custody.
Both single friends who had the kid together lived in the same apartment house and lived next door to each other and were a part of each other's everyday lives more than they ever were before. The idea was that after they had their child they would find people to date and hopefully each find their soul mate. Julie was introduced by her girlfriend (played by actress Maya Rudolph) to a man at her friend's children's school. This new guy that Julie was introduced to (played by actor Jon Hamm) was divorced and had kids but was the perfect guy she found out over time, but no matter how perfect he was something for her was missing; she needed more and the sparks were not quite there. Actually, just like in her past relationships Julie was looking for something wrong with this guy and for her own reasons chose not to be happy with any of them.
Life hands you things unexpectedly and when you are not looking. Jason, while walking his new baby in central park, ran into a younger beautiful girl (Mary Jane played by actress and model Megan Fox) and he started chatting her up and she wondered about him since he was most likely a single father it seemed to her. They hit it off and he was so excited to have met her and to have her now in his life. They had some raw chemistry but most people know or should know that when the beginning stage of dating is over and the two people get deeper involved it takes more than at first sight raw attraction to make things last. Mary Jane that Jason had met who was in the park walking her friend's dog made it clear that she did not ever want kids because she enjoyed her own freedom. Jason was proud to be a new dad and he wanted someone to be happy for him and to share in the experience of being a dad with him.
Throughout the whole movie you can pretty much predict the ending and its outcome but it was fun to see how it played out. The best scene was when all the friends, including the single friends and their new partners, went to a ski resort and were all sitting down to dinner together. At that table some true, real and honest things were said that put life into perspective for everyone there. One of the couples with kids were having major problems and the husband while drunk said some pretty hurtful but true things to Jason and Julie. Jason came back at his him and stated that he truly loved the girl he had the kid with for a long time, he respected her in everyway, he shares the same points of view as her and knew she would be a great mom; but with all that said, his love for her was not romantic – so he thought.
"Friends with Kids" has a lot of things that I think anyone with kids can relate to – it is not just for married couples or couples in a relationship. It's about single parenting too and the challenges in general that life, marriage, love, and kids can bring no matter what your status. It is hard to be parents and no matter how you do it – with someone, without, or just as friends, parenting is challenging and yet, the most rewarding job you can have as well. Being a parents can put strain on a marriage but greatly strengthen it at the same time, or destroy that relationship but again, it all depends on the circumstances and the people involved. "Friends with Kids" is a conversation-provoking movie and gets to the heart of what real people deal with but also what real people are afraid or scared to express. The director shows great perspectives throughout this whole movie on the beauty of family and the love a baby brings out in people. The baby brought out in these two people what was really there all along and that is the realization that they just might be each other's soul mate and how what they once thought was a crazy ideas is an idea that had became true.  People spend much of their time looking for better in life when sometimes the best you have is already in your life and it just takes certain situations to bring it out.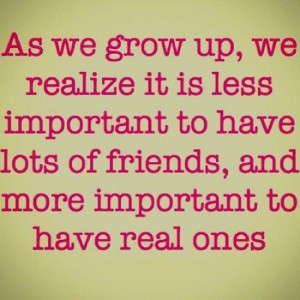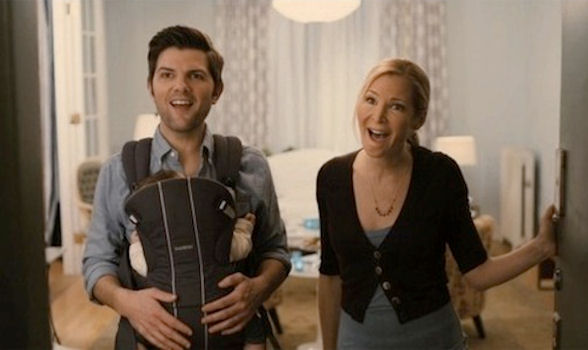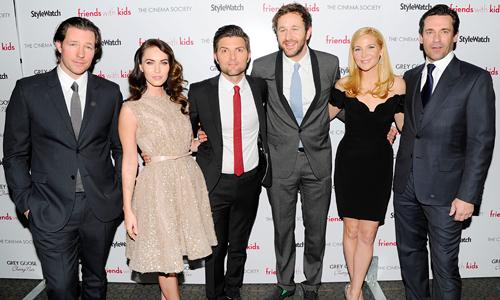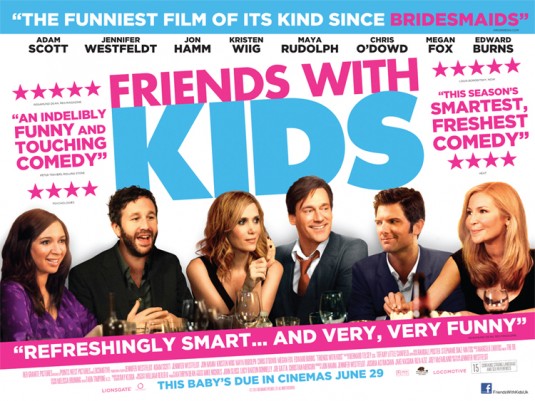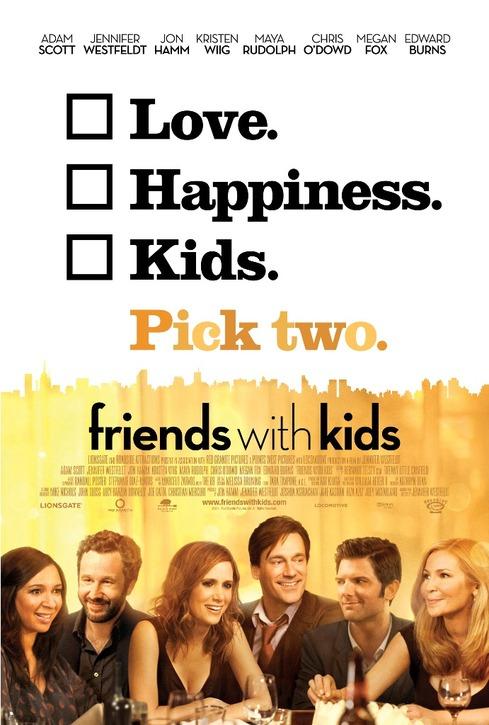 Leave a Comment
About the Contributor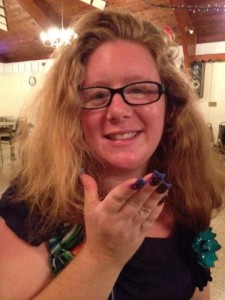 Kelly Sisco, Impact Staff
I am a Junior transfer student and my major is Public Relations. My love for writing started when I was only 7 years old and would read my stories and...