"Mercy's Got Talent" Showcase Event – Talented Students who turned this Night into a Party!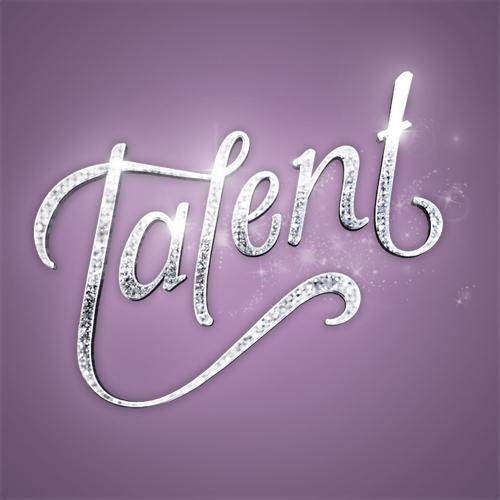 Talent can be found almost anywhere, but did anyone think that much of that overwhelming talent could be found at Mercy College? The BSU (Black Student Union) Club on campus held an awesome event on Thursday November 15 from 6pm – 9pm and this event was fairly well attended. It was free to see the show but $5 was recommended as a donation. The BSU club is donating the money they collected to victims who were badly affected by Hurricane Sandy. On the back of the program for the show the mission of the BSU club was written and it says: "Our mission is to encourage cultural unity, awareness, and most importantly to enhance education benefits for all amongst the Mercy College student body and the community in which we live." The event was entitled "Mercy's Got Talent" and it was host by two students with 32 different students who performed in the show. Most performers did solo acts but in some of the acts the students collaborated with others. The show was supposed to start at 6pm and last three hours but it started a little late at 6:30 and the audience was very eager to get the show started, or should I say get the party started. This is my first semester at Mercy College because I am a transfer student and in the few months I have been at Mercy I never saw as much school spirit as I did tonight at this talent showcase. The director who set up this whole event is Terrance V. Jackson and he is the Director of Community Programs and Events Management at Mercy College in Dobbs Ferry and the administrator of the BSU club.
Mercy's Got Talent was an extremely wild night filled with many different style performers. I wanted to videotape some of the students doing their acts but my iPhone was actually out of memory. But I will forever have this event stored in my memory. The BSU club really did a good job of getting the word out about the events with flyers posted wherever possible. You could tell this club wanted attention and they were not going to stop with their energy until people knew who they were because this talent show had people making a lot of noise. One thing that I did not like about the event was the fact that while the BSU club was trying to engage people to have a good time, the audience was not as considerate of the performers as they could have been. I was clapping and cheering for people but most of the audience was out of control and somewhat disrespectful at times of the people were trying to perform their art. But I think that was due to the fact that people were just over excited to see their friends on stage. The performers ranged from people who sang, read their own poetry, did spoken word, danced and many of the guys there were rappers who wrote their own pieces. The show's overall style had an urban vibe and gave off the feel of underground street performing.
One of the first performers was Barry Paige who is also a staff write for "The Impact." Barry writes his own poetry and his works are excellent and his stories come from his own life experiences that he has been through and had to deal with. He performed one piece that was about 10 minutes long. Many of the other students memorized their original works but because his was very long, he read his from his typed copy and as a result Barry did not make any mistakes in his performance and delivery. The first dance performer was Jordan Conliffe who did a hip hop dance with popping and locking moves to the song by Chris Brown called "Turn up the Music." This Chis Brown song is very popular and gets a lot of radio airplay and everyone immediately recognized it, and was moving along in their seats to the beat of the song. Students were yelling and screaming as a way of showing Jordan their love and that they were enjoying his moves. Another talent was Scott Morris who started out rapping some of the older lyrics that he had written until he lost his flow a little and he ended up rapping something newer of his off the top of his head. I spoke with him afterwards and found out that he is not even a student at Mercy College but rather he currently attends John Jay College. Scott has many friends though who are enrolled at Mercy and he tries to get involved and perform everywhere he can and so he was brought to Mercy to showcase his talent and do his thing. People were digging the vibe that he was putting down and his little mess-ups were not a big deal at all because the audience showed him much love regardless. He asked the audience if they knew the rapper Mos Def and most people did and so at first he was going to pick something from Mos Def to rap but figured he would be better at rapping his own pieces instead. He came through and pulled off his pieces well and did not let something like mixing up a few lines get in his way of finishing his act. The two hosts of the show, Minnie and Aliou, came out after every person performed their act to introduce the next act and talk a little in between to see if everyone was having a good time and enjoying what they were watching.
The two hosts tried to set the mood of the show and, even though at times they acted somewhat silly, they made the show flow from one person to the next. Many times the guy host, Aliou, even jumped into some the performance's acts and some of that was planned and some of his joining in was spontaneous. Actually, it seems liked several parts of the show were made up as the night went along. The show was supposed to be three hours long and so sometimes you needed some of that real on-the-spot conversation and dialogue from the hosts to break up things between each act. But other times doing that can ruin the mood of the overall performance, yet in this case it worked because this show was more lose and not one of those shows where the audience had to be real quiet but rather this show wanted the audience to chime in and show their support. No one was shy to show themselves off from the performers on stage to the audience who got involved with the show based on how the performers made them feel. There was a lot of interaction between the two hosts and the audience. The two hosts wanted to really get the audience to be a part of the whole show's experience.
The first group performance was from two guys who are in a band together and who both play the guitar. They write their own lyrics but only one of them sings. The songs they sung were about college life and how it takes most students more then four years to get their degree. The first song went into talking about all the money that college costs and if college is even worth it in the end because when you get out you cannot even get a job most of the time. The audience received this song well because it was about a topic that everyone in the room could totally relate to. They performed two songs and finished up their set. By this time, an hour has gone by and many of the pieces and songs that were covered much of the audience did not recognize but the next piece everyone knew just by the first two notes. A group of four guys came out and the lead singer of the group sang "Killing Me Softly" in an upbeat way, which was different from how the original version was done. The other members of this group played all the different instruments. This song was the one that got the most people in the audience engaged and everyone started clapping and singing along. "Killing Me Softly" was definitely the most fun number and the one song up to that point that everyone knew and chimed in with. The lead singer had a rocking voice that went very well with this song choice. A girl who also sang a song in the beginning came on again and sang a familiar song entitled "Pieces of You" by the singer Ashlee Simpson. The first time she sang by herself but this time she had someone playing the guitar along with her. Another performer came out and she was spiting out some very heavy rhythms to a taped recording of herself. The guy host, Aliou, came on stage with her and added in some background words. Everyone seemed to already know that she was a good rapper and knew what to expect from her.
Most of the show had an urban flavor until a very tall blonde girl came out with a guy who played the piano for her. No one in the audience seemed to know who she was and did not know what she was going to present. She had a lovely voice and had good stage presence. The first song she sang was entitled "Turning Tables." This song had a powerful message that came across in her facial expressions. For the second song she sang, she brought her male friend on stage with her to add some beats of his own in the background underneath what she was singing. The second song she sung was entitled "Love the Way you Lie" by artist Rihanna which features Eminem. Towards the end of the song, when Eminem's part comes up, her male friend started rapping out of nowhere and everyone was shocked at his skills. All he was doing at first was adding a few beats behind what she was singing but all of a sudden he broke out in a rap and no one saw that coming and people were somewhat impressed. This tall blonde girl looked adorable on stage and people took a liking to her style, which was totally different from all the other performers in the showcase. Her style was soft and more peaceful in a way. Next, the hosts announced that a woman from New Rochelle was coming on stage. They asked if anyone in the room was from New Rochelle and I was the only one who was from and represented that hometown. This woman totally blew everyone away because of how professional her skills and style was. She wrote some of the heaviest poems and essays that brought listeners to tears. Not that I actually saw anyone crying but I could tell by many people's reactions that they were deeply moved by her profound words. This woman was the real deal. Before she started she stated that two of her poems and essays were about the male friends that she had lost due to gang violence. The first poem was about a lover that you deeply loved and would do anything for. Everyone listening was wondering what lover she was talking about and if maybe she was referring to the love that she really had for her male friends that died. The words in this love essay delved into how far you would go for someone you could not live without but the essay had a twist at the end because in the last sentence she said if only I knew who this lover was but she had not met him yet. The whole essay referred to the man she would give her life up for if she had a man in her life and almost hoping that her words would reach a special man that she would find and he would in return fall in love with her. This was an extraordinary essay about the human spirit and to never give up looking for your true soul mate. This woman brought truth to the night and got many people thinking about what she was portraying in her writings. Her writings were extremely long and I could not believe how she memorized all of them without stumbling over a word and how she delivered them with such passion. At this point the audience had mostly seen singers, rappers, some musicians and people reading their original poems and doing some spoken word but no quality dancing until the girl who came on at the end of the night. This girl had the whole look of a modern dancer from her dancing outfit to her figure and she bent her body in many very flexible ways. She rolled around on the floor gracefully but fast and showed the art behind how the true dancing form should be represented. She was not struggling one bit to do any of these moves and you could tell these moves required a lot of practice and dedication before conquering them.
"Mercy's Got Talent" was a successful night and also informed people like me about the BSU (Black Student Union) club at Mercy. The fun should not stop here because events like this should not be a one-time thing. Events showing off the talent of the students should happen more regularly because these types of events increase the school spirit of a college greatly. It was also very generous that the BSU club was donating their profits to the people who were badly affected by Hurricane Sandy. This shows that the BSU club really does care about making their community stronger like they state in their mission statement.
The students of Mercy exhibited some awesome talent at this event but this event also got people in the mood to party and have a good time along with meeting new people. Everyone tonight was very supportive of each other and was enthusiastic to see all the different talent. The night did get loud and crazy but it was all in good fun and was a positive way for people to enjoy being with each other and to enhancing school spirit.
Leave a Comment
About the Contributor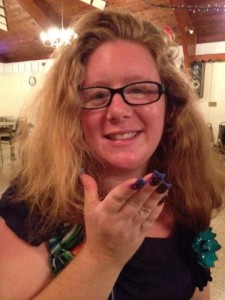 Kelly Sisco, Impact Staff
I am a Junior transfer student and my major is Public Relations. My love for writing started when I was only 7 years old and would read my stories and...