The Ongoing Unemployment Crisis During COVID-19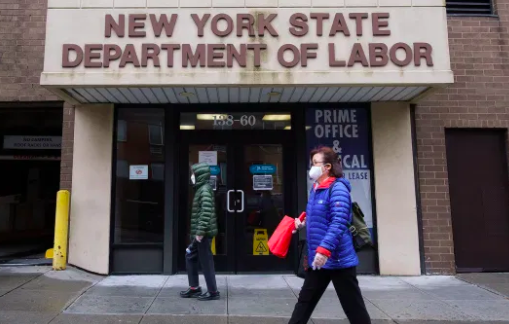 Within the past six weeks, a staggering 30 million Americans have filed for unemployment as of April 27, 2020 according to the U.S. Department of Labor since COVID-19.
This has been the highest rate of unemployment the country has seen since the 2008 financial crisis with 15.3 million Americans, according to the U.S. Department of Labor.
On March 27 2020, a law was signed in New York that provides additional Pandemic Unemployed Assistance to workers impacted by COVID-19. This means that citizens who have lost their jobs may be eligible to receive up to 39 weeks of unemployment benefits that consist of 39 weeks of unemployed benefits, as well as $600 per week until 7/31/2020.
People may file any day of the week from 7:30 a.m. to 7:30 p.m.
According to the Department of Labor, if you are not traditionally eligible for unemployment benefits through due to being self-employed, independent contractors, farmers, or workers with limited history, you will now be eligible through the Pandemic Unemployment Assistance.
You may also file PUA if you are:
If you are a primary caregiver for a child unable to attend a school or another facility due to COVID-19
unable to reach a place of employment due to an imposed quarantine or were advised by a medical provider to self-quarantine due to COVID-19
Scheduled to commence new employment but cannot reach the workplace as a direct result of COVID-19
Became a major breadwinner because the head of the household died from COVID-19
Quit a job as a direct result of COVID-19; place of employment closed as a direct result of COVID-19
Have an insufficient work history and affected by COVID-19
Otherwise not qualified for regular or extended UI benefits and affected by COVID-19
Living with a household member who has been diagnosed with COVID-19
Providing care for a family or household member diagnosed with COVID-19
Some have found it difficult to obtain their unemployment benefits due to the vast amounts of claims that have been filed. Tamia Kadi 19, an Assistant Manager at Jimmy Jazz, filed for unemployment on March 20 and still hasn't received her benefits.
"It was a pretty easy nine step process once I completed it online they emailed me saying they received my claim but I have to speak to an agent to complete it. Since then I have been trying to reach them through the phone but it has been too busy to get through to anyone."
It has been a frustrating process for her as the weeks have gone by since she still has bills to pay and her store has shut down due to the pandemic. The number of representatives New York State provided is no match for the millions of unemployed people trying to get their benefits met during this stressful time.
"I feel that since they have such a high amount of people who need to file for unemployment right now due to the pandemic they should be asking every question they need on the application and if they need additional information for any reason they shouldn't make people have to call a busy phone line when almost the whole state of New York is trying to do the same… it makes it impossible for people to get their benefits when so many people need it a time like this," Kadi said.
On the contrary, others have had better luck and obtained their benefits in a very smooth and easy process.
Adam Lee, 25, a designer for Jena Group, was temporarily laid off and has had no problem receiving his unemployment benefits.
"It was out of the blue that I got an email telling me that I was laid off. I was shocked but this was something I expected. However, I haven't had any issues with filing or receiving my unemployment benefits. The additional $600 stimulus check has helped ease my stress during this time."
Lorraine Simone, 74, a receptionist of 15 years for the nursing home and rehabilitation center "Kendal on Hudson," has been trying to file for PUA a couple of weeks ago but has had no luck getting through to a representative.
Governor Andrew Cuomo has passed the Matilda Law. This law protects New York's most vulnerable populations, including individuals ages 70 and older. That requires this group of New Yorkers to stay home and limit home visitation to immediate family members or close friends in need of emergency assistance. If it is necessary to visit such individuals, the visitor should get prescreened by taking temperature and seeing if the person is exhibiting other flu-like symptoms.
Simone's job claimed that she had left the position for "personal reasons," even though she was excused from the Matilda Law. They took her position with no guarantee that her position would be available once she returns. They have also opted to pay her vacation pay hours until it runs out, without her consent. These are hours that she has worked hard to earn for 15 years. Thus, making her ineligible to file for unemployment.
"I am outraged and can not believe they get to get away with this….I am elderly and have bills to pay. This can't be legal. I have been on the phone for hours every day with the New York State Labor Department trying to get ahold of a representative with no luck, Simone said in anguish."
Many people applying for unemployment insurance likely lost work weeks ago but were only recently able to file claims because the New York state systems have been immobilized by the unprecedented number of applications.
Layoffs and furloughs are also continuing, as businesses struggle amid lingering shutdowns and local and state governments consider job cuts as revenue from sales income tax. according to Contingent Macro Research.
Leave a Comment