What to do – What to do?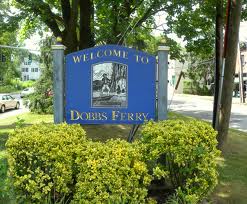 Mercy College is located in a very small town called Dobbs Ferry, which is close to Ardsley, Irvington, Tarrytown and Sleepy Hallow. It is very clear that none of these towns are college towns, which makes it very difficult for us Mercy students to do anything over the weekend.
A lot of people just go home for the weekend which ends up wasting a lot of money and time if you have to take the metro north home. To put a stop to everyone going home on the weekends and leaving the dorms empty, I've decided to go around these towns to look for things to do.
These towns have a couple of place to go for lunch or dinner which is relatively cheap as well as Double Days bar that is frequently visited by Mercy students; Tomatillo which is located right in Dobbs, Eldorado which is the diner located in Tarrytown, J.J Beans which is a café also in Dobbs, Brick Oven Pizza, The Dawg House, a couple of bagel stores in Ardsley as well as a Starbucks and Lefertis Garden  right in Sleepy Hallow; just to name a few that I have been to and I would recommend. I'm no food critic but you will get your money's worth at these places
.           Another very popular location to go to is the Palisades Mall. Palisades mall isn't in any of these towns but it is a few exits away on the highway. This mall is four stories high with over a dozen restaurants and so many stores (I couldn't keep count). Besides the shopping center, Palisades mall has a paintball court, a Dave and Busters for an arcade, an ice skating rink, 2 different movie theaters, a bowling alley, and so many other fun activities that can be done.
I know as much as the next college student that it is hard to live on a budget and we can't always go out to the mall to have fun because that takes money. There are things such as spending a nice weekend walking from town to town, figuring out something to do. A lot of these towns such as Sleep Hallow and Tarrytown have art events or shows that are very cheap t go see.
One obvious idea for the weekend would be to go to the city. We have the luxury of having the metro north at our finger tips and for less than twenty dollars we have can get a round trip ticket (off –peak) to Manhattan! What is not to do in Manhattan? There is Times Square, Central Park, Bryant Park, SoHo, you can walk the bridge and get to Brooklyn. Manhattan is an open area to do anything and even though the city is known to be very expensive, you don't have to spend money there to have a good time.
I hate spending my weekends doing nothing and sitting in my room so I go around town and see what there is to do. I will be here for a couple of more years so I should know places around here or I'll stay bored. This isn't a college town but there is no excuse to not go out and find things to do that will not burn a whole in your pocket.
Leave a Comment
About the Contributor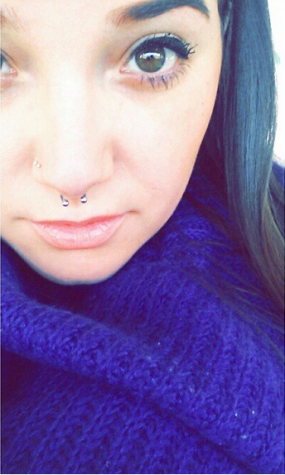 Erminia Errante, Senior Editor
Erminia Errante is FINALLY A SENIOR with an English Education major and a journalism minor. Living in Brooklyn, she has a passion for writing and loves...