Meet Fashion Bug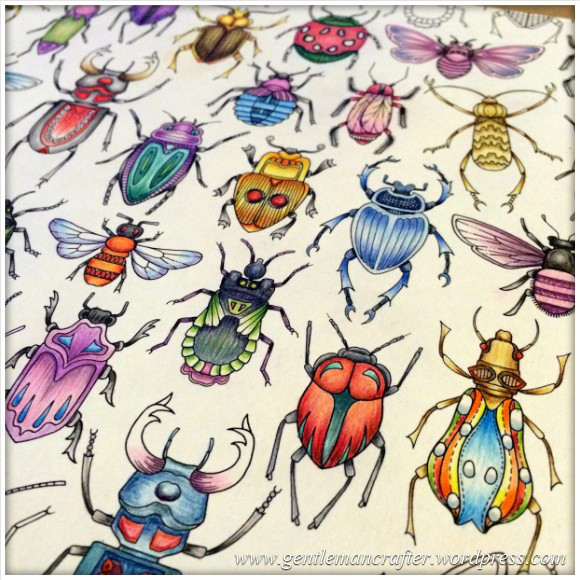 Black vest jacket with gray fur inside, dark gray sweater with straight perfect pockets and no hood, no jewelry, regular jeans with flowers on the side of each leg, pink kiddie belt that is almost too small for my waist, pink and gray Champions, gold eye shadow.
That is exactly what I'm wearing as I write this story.
I remember the opening of one soap opera where the protagonist was seen in her bedroom sitting in front of her mirror. She puts on pink lip gloss using a pen, then mascara, then brushes her hair, then adds eye liner to the eye shadow she already had. Later, it was revealed that she was a model with experience.
When I was little, I had an interest in modeling. I watched numerous scenes on TV of women and men getting dressed to go out to start their day.
Seeing makeup and nail polish reminds me of Candyland. The only thing is that taste appeals and not used. Hair was whatever and I didn't focus on my wardrobe. Jewelry made you rich.
Growing up, I imitated model walks at home. I started doing my hair when I was 12. My mom never let me wear makeup until I was 11. My mom never let me do my nails until I was 12.
My wardrobe was a whole another story. My skinny underweight self always loved wearing jeans and baggy shirts. Very seldom, I wore formal blouses with jeans unless my jeans were black. I would wear those blouses with dress slacks when I go to important events.
Dresses. I never wore them to school since fifth grade. Very seldom, I wore a dress outside of school. Back then, I had to wear school uniforms to my elementary school. On top of that, I'm always cold. Skirts were even worse.
"Why do you wear big clothes?"
"Why do you dress like a man?"
"You don't match!"
Constant comments from the people in the schools I've attended. I didn't care. I was only in school to learn. This whole modeling stuff that people want to put in my face is always talked about within each other. They watch too much reality TV.
Watching the choir on Sister Act II was when I realized that their wardrobe was the kind of wardrobe that I had and identified myself with. My old-fashioned 1992-looking self was the most amazing thing I discovered and probably nobody else did.
"You should be a model!"
"I wish I look like you!"
Those were good. I didn't look for drama, but I didn't look for popularity. Fame was not on my mind.
My sophomore year of high school was when I made an interesting discovery about reality TV. The whole school went crazy after listening to the loud speaker.
"MTV's 'Made' is holding auditions. If you are interested, please pick up an application."
I was not familiar with the show. I didn't have time and wasn't very interested in reality TV. My classmates thought I should do it. Being followed by a camera, getting attention and being myself was all I could think about.
That second or third week of February 2011 was when I picked up the application. Days after my submission, I received my application back and waited patiently for my turn to audition that afternoon. Some auditions were long and others like myself had short auditions.
Looking back at that audition, I don't remember what I wanted to be made into. Probably because I was one step towards being recognized as beautiful by everyone. I was waiting anxiously for my braces.
The following year, I auditioned for National American Miss New York Teen pageant. I remember walking into the conference room at the Sheraton LaGuardia East Hotel and seeing all kinds of youth sitting in the front of the room with their parents in the back watching. Then, the audition process came and I knew I made the cut. My nerves started creeping up to me when I had finished the audition.
"We looked through your audition and congratulations, you're in the pageant!" were the words coming from the woman who called me a week later.
My next challenge was supposed to be finding sponsorships and paying a sponsor fee. My parents and I didn't think it would cost so much to actually compete in the pageant. No matter how passionate I was about continuing in the competition, my parents didn't allow me to. They were harsh on me because I didn't want to give it up. That was the only pageant I ever auditioned for.
Inside of me, I always had the will of exposing myself. The problem was I didn't know how to expose myself the right way.
The following year, my senior year, an artistic idea came to my mind to remedy that rejection I constantly had when it came to exposing myself.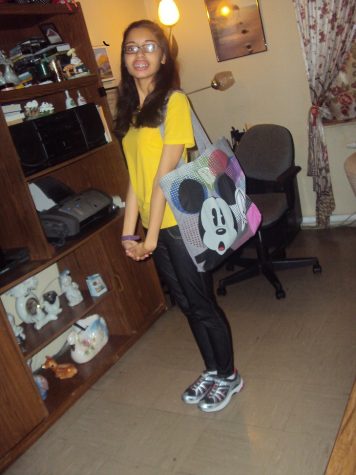 After that first day of school, came picture day…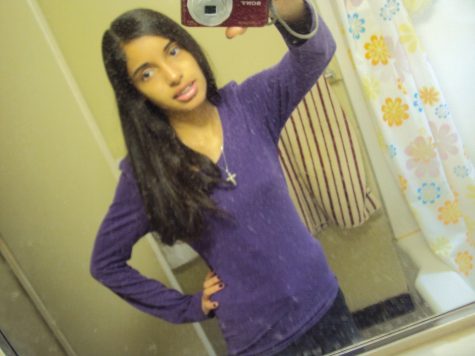 Then, getting ready for the holidays…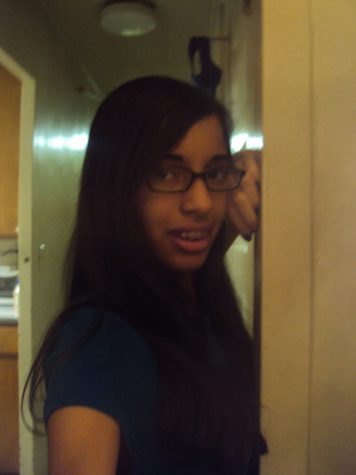 As winter came to an end…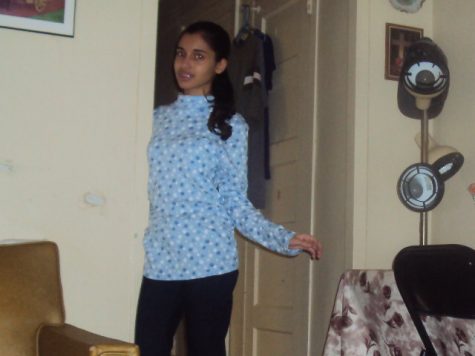 I took pictures almost every day that school year. Different outfits, doing my nails almost every month or two and a change in hairstyle once in a while. Lastly, wearing jewelry and makeup occasionally. No matter how fancy or casual I look, my style is my style. I am Fashion Bug.
Leave a Comment
About the Contributor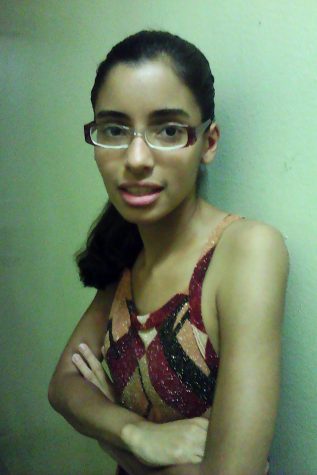 Sarai Acevedo-Charon, Staff Reporter
Sarai was born in Yonkers, New York and is majoring in Media Studies/Radio and Television Production. Her hobbies include listening to music, singing,...