Dream Accomplished
"Look around the room. Look to the person on your left, and look to the person on your right. Each and every single one of you will go down in history as probably the best team to ever play for Mercy College."
My coach said those words to us after we won the fourth round of the NCAA Tournament. A chill was sent down my spine when I heard those words. I let them sit in my mind for a while. "The best team to ever play for Mercy College"… now that's cool to think about.
I think back to my days growing up. The days where I would come home from elementary school, finish my small amount of homework (though at the time it felt like a huge amount) and go outside with my brothers or neighbors or even just myself and play whatever sport my heart wanted that day. Everything then seemed to be so easy. Sports were fun and enjoyable.
As I got older, I started to realize that your sport became your job. It was your responsibility to be good at it and continue with it so that hopefully you can achieve your dream. I always knew I wanted to play college soccer. When I committed to play for Mercy College, I knew I was committing to a team that was going to compete for a national title.
My freshman year was a learning experience. I learned how to adjust to the new level of play compared to high school, and I learned how to adjust to the workload that you get school wise. Being from California and coming to New York for college, I also had to adjust to being so far away from home.
My team and I ended the 2016 season with a loss in the semi final of the East Coast Conference Tournament, missing the NCAA Tournament by one game. Going into summer after my first two semesters, I was determined to come back into the 2017 season and improve on the 2016 one.
When we came in for preseason, we had a week of practice and then we left for a team trip to California. That trip was a strong bonding time for our team. I feel like  we grew as a team during that trip and we all came back to New York with the right attitude in mind.
Our season started off strong. We won our first two games against American International College and Southern Connecticut State University. Then we suffered a close loss against nationally ranked Adelphi University. After that match against Adelphi, our team got together and knew that we had a shot to go far this year. We knew our team was special and this was the year that we were gonna redeem ourselves. Beating Bridgeport University, who beat us 5-1 in 2016, gave us the motivation and extra push to go make history.
When the ECC Tournament came back around, we weren't going to let anyone take the title from us. We ended up playing LIU Post University in the final. After losing to them during regular season, we knew this was our time to take it back. We beat them 3-0 in the final and it was the first time in program history that Mercy beat LIU Post. That was the first time we made history this year.
After the first few rounds of the NCAA Tournament, I realized that we had a good shot of making it very far. Being able to host all four of our NCAA games was an incredible experience. We made history again after our win over LIU Post in the third round of the NCAA Tournament.
When it came to the fourth round game against West Chester University I was extremely nervous. I knew that my team and I had the chance to make it farther than any of us had ever expected. Winning that game in penalty kicks, advancing us to the final four, and celebrating with my team and whole school was a feeling that I will never forget.
At the Final Four in Kansas City, it was an experience of a lifetime. We were treated with class and respect and we felt like professional players. At a meeting with our coaches, Coach Feinstein told us that there are over 200 college teams, and there was only four left playing at the time, and we were one of them. That sent another shiver down my spine.
Though we did not come out with the win in Kansas City, I can say proudly that I got to live my dream. Growing up and knowing I wanted to play college soccer, I knew that a Final Four experience is hard to obtain but special if you do. Being in Kansas City and being able to experience everything made me look back at all of the hard work that I put in on and off the field. I was able to look around and smile, because I knew in my head that I made it. My dream came true.
Leave a Comment
About the Contributors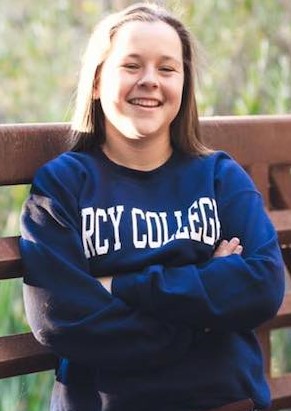 Jess Brandt, Sports Editor
Jess Brandt is a Media Studies major specializing in Journalism. She is from the wholesome town of Folsom located in beautiful Northern California. She...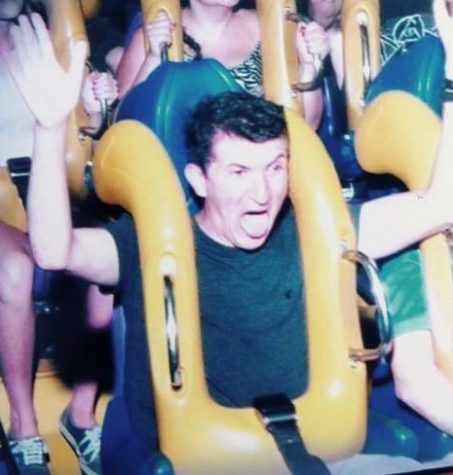 Justin de la Garza, Photographer