Dreams Will Come True
I always imagined myself working on a TV studio, radio, or anything that involves media. Out of all my decisions, pursuing my dreams was one of the best ones.
Now that I am about to graduate, I can see my payouts. All these years wishing for something, and now I am about to complete one of my goals.
I've been with two different companies, one local and another one bigger. I was excited for both and even though I'm learning more things with the bigger company; I appreciate the time I spent at the local one too.
It is exciting to put yourself to work on something you like, love, and that is your passion. Every time I put my feet in a studio, I want to touch everything. I want to be in front of the cameras and behind them too. Experiencing how real TV works is amazing. Especially when you are creating "the product" and then be able to see the final tape. Out of all the roles, directing is the one that is most interesting for me. Why? Because when you are directing, you are the one who controls what the spectators will see. You must choose what's the best shot and be able to maneuver with everything that is happening in the studio and controlling the crew at the same time.
Besides being a good director, I think everything depends if you have a good team or not. The camera person needs to follow the directions; the technical director needs to follow the rhythm too, and the host needs to be ready for the cameras too.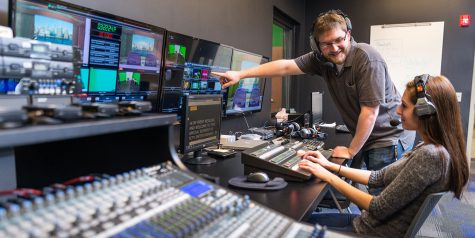 I was able to experience the creation of news segments, prerecorded and live shows. I learned how the reporters used to send their packages and, in the studio, everything was combining live and prerecorded at the same time.
As an intern, I cannot touch many devices and either to do much work. Most of the time, I am just watching how everything is done.
In my new internship, I am mostly in the audience department. We get to call the people, offer them the tickets, and then we get to meet them too. I help the audience team by taking the people who come to see the show into the studio. I organize them and together with the other coworkers; we keep them entertained until the real show starts.
As part of the company, you can be backstage by the dressing rooms, offices, and many more interesting things. It does not limit you to exploring the studio and production areas.
It is exciting to watch the raw material, the wrong takes and everything else. The shows that are weekly recorded, doesn't get to be on TV until after a couple of weeks. But there is not too much to edit since everything goes always so perfect.
Now that I am experiencing something I always wanted, everything makes sense. All the time that I used to be the worry if I would finish school or not? Or the time I used to cry because I didn't know if it was worth or not to leave my daughters without their mom for long periods of time. Questioning myself if I was supposed to keep going or just stop and thrown everything away because I used to miss my babies so much. But now I can see the answers. Even though I am not officially done with school yet, I am in the final line. I am positive I will find a job in anything related to my career. I am happy that my daughters can understand all the sacrifices I have made. I will go with a smile to work, although there will be some bad days too, nothing is perfect.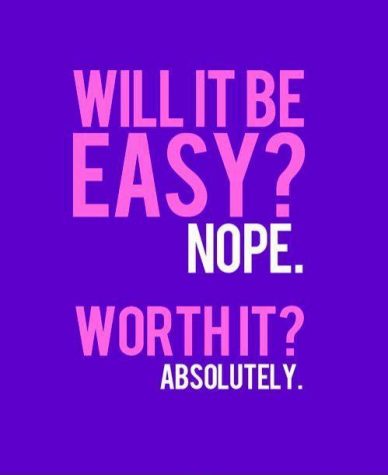 But I am almost there!! After all the tears, stress and bad moments, I am about to be done with this chapter and create a new one. I will have more time with my daughters, and I will support my husband, so he can pursue his dreams too.
By looking at these results, I am always trying to inspire young kids and teenagers by telling them to pursue their dreams. I explain it might not be easy at the beginning, but if they keep fighting for it, it will bring many good things at the end.
I can't wait to see what else is waiting for me, but I am not in a rush. If I've been waiting for almost five years for this moment; I think I can keep being patient with everything else that will come for me and for my family; because dreams come true when you fight for them.
Leave a Comment
About the Contributor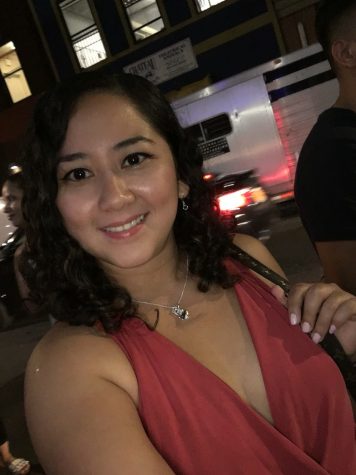 Adriana Saad-Vinza, Impact Staff
Adriana Saad is from Ecuador. Her grandmother brought her over when she was 15 years-old for a better future. She jokes that her plan did not go as she...