New York Taxes and COVID-19 Inflict Similar Fear
The pandemic and high taxes in New York are causing residents to seek out homes in different states across the country.
It is no secret that New York has been losing its residents, according to the U.S. Census Bureau. New York has seen a decrease in population since 2016. However, according to residents, the urge to move increased greatly during the pandemic.
"Our decision to move was surely based on COVID-19, and also because we were both working remotely so we didn't have a reason to stay in New York," said Marina Smith, who moved from Green Point, Brooklyn, to Charlotte, North Carolina.
She tried looking for a house in New York, however, prices were way above her budget. Smith works as a banker. She moved out of New York without giving notice to her employer. If she's not able to continue working remotely, she will need to find other banking jobs in North Carolina.
"My husband's family is in North Carolina, so nothing is holding us back. We are expecting and it's no condition to raise a child in, in New York, especially in Brooklyn. The apartments are way too small, it's expensive, and commuting is much harder with a baby," said Smith.
According to the National Movers study done by moving company, United Van Lines, New York is third on the list for the top 10 outbound states.
A realtor from Keller Williams Realty, Mariani Ribeiro, says that most of her clients were from Brooklyn, Manhattan, and Westchester.
"Most of my clients prefer to move to Connecticut because of property taxes. You might even find a cheaper house in upstate New York, but taxes will still be too high for some. In upstate, for an affordable house, the taxes will be around $10,000 up to $15,000 compared to Connecticut where they will be $6,000," she said.
The demand for homes had already been high before the pandemic due to lower taxes but has now soared with the pandemic.
"All of the houses I sold were $30,000 to $40,000 over the total buying amount. I have a client who already lost five offers because every time we make an offer on a house, someone else offers $80,000 over the amount in cash! That's how desperate everyone is," said Ribeiro.
She says that this demand can hurt the lower-income communities and those who are interested in becoming first-time homeowners. She also says that many people who came from New York City knocked out the other buyers with their all-cash offers.
"The demand is so high that we would list a house in the morning and by noon it would already be sold. It gets flooded with offers. We had an open house selling for $560,000 and we had five cash offers; offers of $30,000 over what was asked," said Ribeiro.
Others, like Ana Karla Carvalho, who escaped the pandemic with her family to live at their weekend home, said that the change of scenery will be much better for her children, and will provide them with more nature and open space to run freely. Carvalho moved from Peter Cooper Village, Manhattan, to New Canaan, Connecticut.
"With the pandemic, we had been here since March without returning even once. As conditions are still not 100 percent, we decided to stay in Connecticut. The schools here are open full time, and my husband is working remotely," she said. "The only way we would go back to Manhattan would be if my husband's job went back to being 100 percent in person. It would be a complicated commute for my husband, so it would be better to just move back."
Many still wish they could move, but are held back for different reasons.
Elijah Hunter, a student from Mercy College,  lives in Putnam County but wishes he could move to Atlanta.
"I have been wanting to move even before the virus but now with the pandemic, it just makes everything more real. It makes you think 'If I move, I need to be careful and find all the resources for it to be safe to move.' "
Leave a Comment
About the Contributor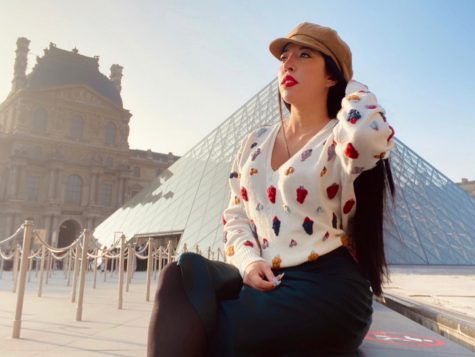 Nicole Alarcon, Associate Editor
Nicole Alarcon is a senior at Mercy College, majoring in journalism. Born in São Paulo, Brazil, she moved to the United States at 10-years-old.

Nicole...