How Cross Country Changed my Life
I can't believe that it's already been four years since I last put on my LuHi cross country uniform and ran a 5k; time really flies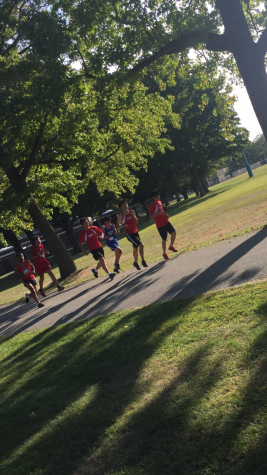 .
It seems like it was just yesterday I was in the ninth grade hanging out after school one day with my friend Richie waiting for our friend Mike to get done with cross-country practice when we ran into the coach and were asked if we were interested in joining cross country.
Richie said he wasn't interested, he was a baseball guy. I said I'd give it a shot. I still don't know if it was because I knew I wasn't good enough to play soccer or basketball at the high school level, or if it was because I was just too afraid to say no. Either way, now that I look back I'm definitely glad that I said yes.
I'll be the first to admit I never pictured myself as someone who would be a long-distance runner. I always thought people who ran a long distance for fun were insane. Who knew that I would become one of those people?
I remember one of my first practices having to do stairs which is when we had to run up and down the stairs in five-minute intervals. Those stairs concrete stairs by the pool deck were a real pain in the ass. That's something I definitely don't miss doing.
Running hills were also annoying. I can still vividly remember running up Hahn's Hill as a freshman and sophomore being gassed after just a few trips up the hill. Junior and senior year I got used to it and can say that running hills helped gained such an advantage against my opponent when running on hilly courses.
I think anyone who runs cross-country knows that the best practice is LSD. No, not the drug for all you addicts out there. LSD as in the long slow distance.
Getting the freedom to just run throughout the town of Brookville without coach watching over us and literally go wherever we wanted made for some great experiences. Running through the Tam O'shanter Country club right behind the school was always fun because they deemed it off limits for students and could lead to detention, but being on the cross-country team gave you a pass to be on the property.
When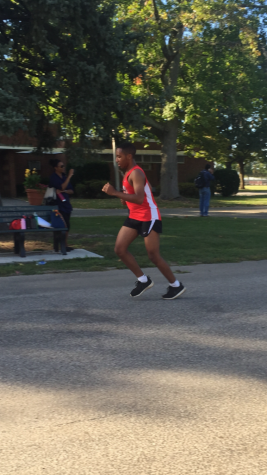 running in the meets, it was like a breath of fresh air. Cross-country gave me the opportunity to clear my head of any stress that I may have been having throughout the school day and focus on running in the race.
Unlike other sports like basketball, football, or soccer where you're constantly communicating with your teammates, cross-country feels like you're on an island by yourself. Sure you're running against the competition, but there's no chatter going on which makes it different from any other sport.
One of my favorite courses to run was at Portledge. Even though it has its share of hills, they have one of the nicest courses because of all the scenery and the amount of property that they have. I always enjoyed running in the woods. Maybe it was because I could stop for breaks and no one would notice.
In all seriousness though running was something I used as motivation. Every race I always tried to push myself to get a better time than I did in the previous race. I wasn't the best runner on the team by any stretch but we had a pretty damn good team and I always wanted to push myself to get a new personal record.
When running in 5k's it's definitely easy to want to take it slow down the stretch because of a lack of energy. I know had those days where I felt gassed and wasn't sure if I could finish.
One person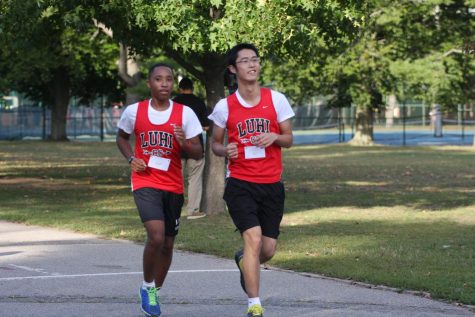 who really helped push me was my teammate and friend Jack Ji. We always knew at the start of each race that there was a good chance we'd be finishing together at the same time. We both pushed each other to finish strong and not slow down just because ittired us.
Even the people I ran against helped motivate me because I knew that if I finished a race at the same time as someone from another school, I took a mental note that the next time I was racing them I didn't want to see them as I crossed the finish line.
I'll never forget the level of satisfaction that I got from finishing a race. Even though there were plenty of times where I couldn't feel my legs afterward, it was always satisfying just to know that I finished the race.
The best feeling was a senior year in a meet at Eisenhower Park when I got my best time in a 5k which was under 25 minutes. It was crazy to think my first year running it was taking me close to 35 minutes to run a 5k and then to see the huge strides that I made senior year. All the hard work led to me receiving the Most Improved runner award at the end of my senior season.
Despite their being days where I didn't feel like running because I was too tired or wasn't in the mood, I definitely miss it. I'm not sure if I would have ran in college if I had the chance, but sometimes I wish Mercy had a cross-country team.
Leave a Comment
About the Contributor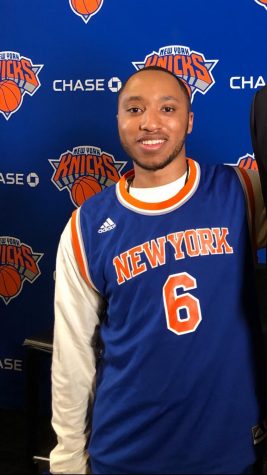 Ellis Joshua, Impact Staff
Ellis is a Senior Media Studies major who is looking to become either a sports writer or sports broadcaster after he graduates. He has a passion for writing...