Coronavirus Has the Sports World at a Complete Standstill
Sports is usually the thing that people turn to in order to escape the problems that may be happening in the real world. It's one thing that can bring everyone together regardless of race, religion, economic status, or political affiliation. But now the sports world has come to a complete shutdown due to the coronavirus outbreak.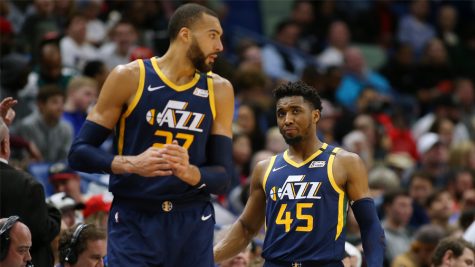 Initially, games were going to be played without fans in attendance, but even that was too risky. On Wednesday, March 11, the NBA announced that they would be suspending the season indefinitely after Utah Jazz's Rudy Gobert tested positive for coronavirus (COVID-19). This was a wake-up call for many people, including Gobert, that the virus can affect literally anyone. Gobert didn't initially take the virus seriously, as he went out of his way to touch every single microphone after the press conference. He was completely unaware that he was carrying the virus. He was also touching his teammates and their personal belongings as if they were all overreacting to the illness.
Less than 24 hours after Gobert's diagnosis, his teammate, Donovan Mitchell, Utah's best player, was also diagnosed with coronavirus (COVID-19). With two NBA players coronavirus (COVID-19)-positive, it was an easy decision for NBA to suspend play which led to other leagues suspending play as well. The NHL, NCAA, MLB, PGA, NASCAR, and MLS all have suspended or outright canceled games and events in their leagues. This is an unprecedented time in sports as there is literally nothing to watch.
Right now, there are a lot of questions but not a lot of answers. People want to know how long it will be before they can watch their favorite team or player in action again. It will also be interesting to see how much of the remainder of the regular season will be played in the NBA and NHL as the playoffs are right around the corner. Baseball is in a major bind as well, with the suspension of spring training games. The hitters and pitchers need a certain amount of time in spring training to prepare for the regular season. Now everything is up in the air. How long it will be before we see regular-season baseball? These are all questions that we will just have to wait for the answers to.
With all sports coming to a screeching halt, it's crazy to think about the professional athletes and how they must be impacted by all of it. Vince Carter of the Atlanta Hawks might have played in his final game after a 22-year career. It would be very sad if Carter's last game was actually his last time on the court because of all this, it's even more heartbreaking thinking about the college athletes who already played in their last game and didn't even know it.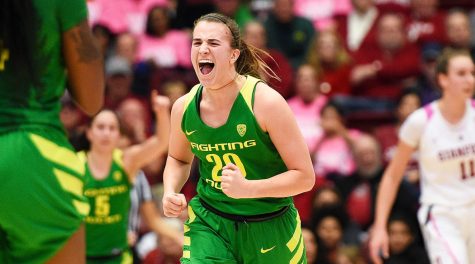 With March Madness being canceled, many collegiate players who had a legit chance to win a National Championship had that opportunity taken away from them. Oregon Ducks point guard, Sabrina Ionescu, was in her senior season, hoping to cap off a tremendous college career with a National Championship. Ionescu could be playing in the WNBA right now but decided to return for her senior season only to see it end so abruptly. Canceling March Madness was, without a doubt, the right decision, as the health and safety of the athletes come before anything else, though it's definitely sad for everyone who won't get to put on that uniform one last time.
Even sports on the high school level are now compromised due to the countless school closings across the country. They are unsure as to whether they will open again for the rest of the school year. If schools move their classes online for the remainder of the semester, this would mean that spring sports such as lacrosse, baseball, and softball won't be played, and students who are about to graduate won't be able to showcase their talents one final time.
The cancelation and suspension of sports because of coronavirus (COVID-19) won't just have an impact on the current seasons. This is something that will impact the following season since games will now be played much later than they usually are, particularly in the NBA and NHL. Also, with the Olympics coming up this summer, the NBA season will likely still be going on due to the current suspension. Many players who were planning to play for team USA such as LeBron James, Kawhi Leonard, and Paul George, will now probably not get that chance since they will be deep into the playoffs for their NBA teams.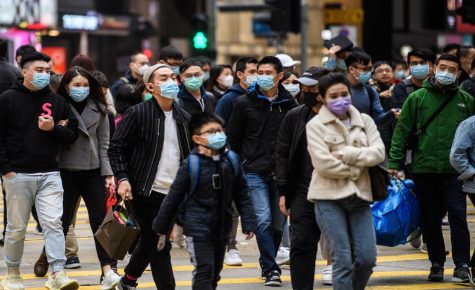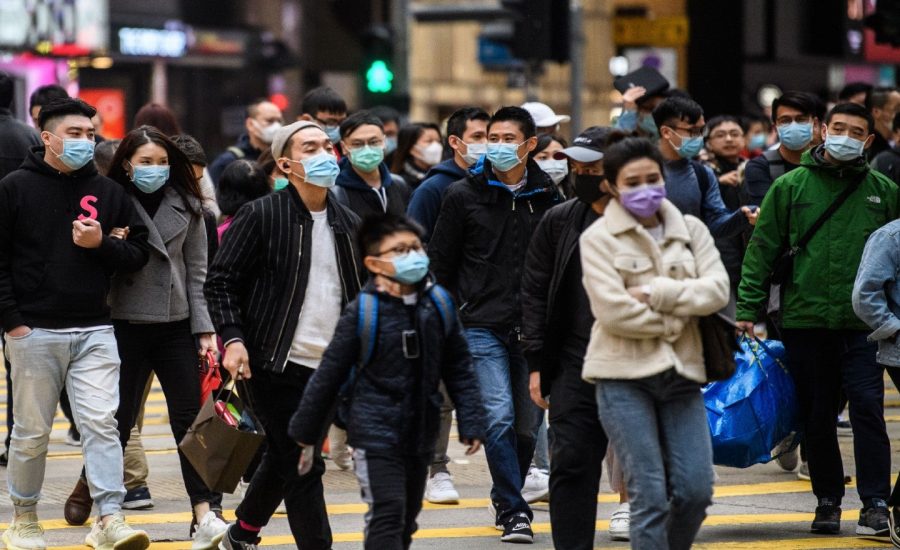 As we wait to see how long it will be before sports resume, it is important to note that although this is a major blow for all athletes, there are still things in the world that are bigger than athletics and we must put things into perspective.
Leave a Comment
About the Contributor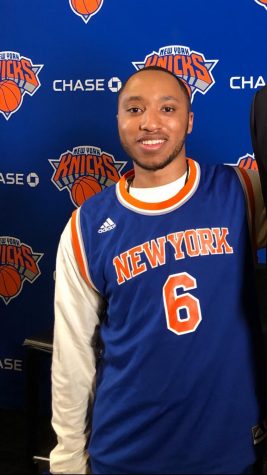 Ellis Joshua, Impact Staff
Ellis is a Senior Media Studies major who is looking to become either a sports writer or sports broadcaster after he graduates. He has a passion for writing...