What a Cancelled Season Would Mean for the Dodgers and Mets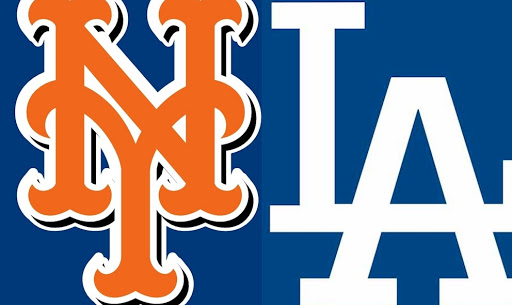 With Major League Baseball being suspended because of the coronavirus (COVID-19), there's no denying it affects that every team. You have the teams that had their sights set on winning a championship this year, while many other teams were expecting to see their young players who they believe are part of their future take the next step in their game. Two teams that are strongly impacted by this are the Los Angeles Dodgers and the New York Mets.
I don't think there's any doubt that it affects the Dodgers the most.
First, the Dodgers have been one of the top contenders to win the World Series for the last seven years, so if the season gets canceled or is so shortened that the championship will have an asterisk, it will definitely hurt them. Now we go to the fact that during the offseason they traded for one of the best players in the game, Mookie Betts.
They acquired Betts from the Boston Red Sox, giving up Alex Verdugo, and prospects Jeter Downs and Connor Wong. The deal also saw them send Kenta Maeda and Jair Camargo to the Minnesota Twins. Ver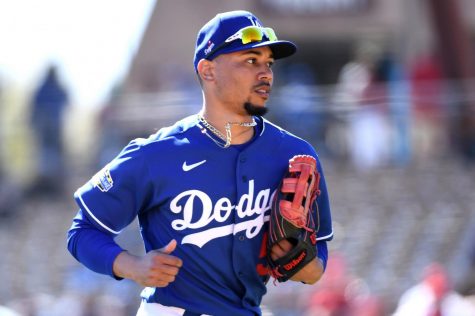 dugo has the potential to be an all-star outfielder and Downs is one of the top shortstop prospects in the league.
We don't know how the players they gave up will pan out, but we know that Betts is an MVP and is one of the games' best players. The problem is that he is a free agent after the 2020 season.
Yes, even if the entire season is canceled, he will still become a free agent and he could sign with another team without having played a single game for the Dodgers. If that happens this could go from a trade that had them as the favorites to win the title to one of the worst trades in MLB history, though not their fault.
If Betts leaves in free agency, the Dodgers would have given up all of those players for David Price's bloated contract who was also in the Mookie Betts deal. Price is owed $93 million over the next three seasons, although $45 million is being paid by Boston.
The Dodgers who have invested so much into trying to bring home their first title since 1988 would be in a serious bind if Betts doesn't resign with them long term. He will command north of $400 million, but that's a price I think they have to pay if they want the trade to be worth it.
Los Angeles has a lot to lose if MLB cancels the season, but so do the New York Mets. After finishing last season on a high note, they're also a team that went all in winning this year with the NL East being wide open. They brought in s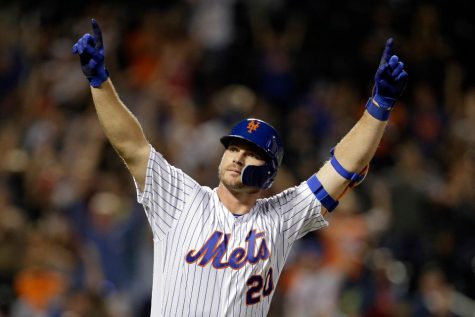 ome players on one-year deals like Michael Wacha and Rick Porcello to add to what's already a strong rotation led by Jacob deGrom.
They also have Marcus Stroman and Yoenis Céspedes who are in contract years and were looking to step up in a big way to put themselves in positions to get big contracts after this season. With so many key players on the roster set to be free agents after this year, it would be a huge opportunity that was lost to make some noise in the National League.
Besides the soon to be free agents on the roster, Pete Alonso is coming off of a historic rookie season which saw him hit 53 home runs, and Jeff McNeil almost won the batting title last year. With two young players under control for the next few years, they would lose a year of having these two under contract, which is precious for a team like the Mets, who have a history of not paying their players, or not properly allocating their money.
Who could forget the blockbuster trade that brought in a 36-year-old Robinson Canó and Edwin Diaz in the winter of 2018? The first year of the trade was already waste with Diaz having an awful season as the closer, and Canó who was unproductive and injury-prone. With no 2020 season, this would be the second straight year where the trade went to waste.
Hopefully, we'll see baseball in 2020, which I think we will. But if the hammer comes down on this season, the Mets and Dodgers will be feeling the pain more than any other team in the league.
Leave a Comment
About the Contributor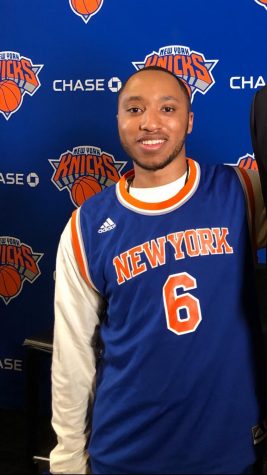 Ellis Joshua, Impact Staff
Ellis is a Senior Media Studies major who is looking to become either a sports writer or sports broadcaster after he graduates. He has a passion for writing...