How America's Soccer Revolution is Moving Away From America (Kind Of)
Major League Soccer is shifting rapidly into a new era. In this article, I break down how the movement toward acquiring young South and Central Americans is contributing to this.
With Ezequiel Barco, one of the top prospects in Argentina, set to sign for Atlanta United, it signifies great changes for the landscape of Major League Soccer. Barco, along with  Jesus Medina, Diego Rossi, and Josue Colman are all players who fit this new mold of signings that could change MLS forever.
What makes these moves so significant, aside from the age of the players, is that it signals a new era of Major League Soccer. With the league's founding in 1996 until the arrival of David Beckham, many fans considered the league to be in its "First Stage." During this period, the primary goal of the league was survival, which it did, barely.
From the signing of Beckham to around the 2014 World Cup in Brazil, the league was in its "Second Stage". The goal here was to bring awareness to MLS and with the "Designated Player Rule", it allowed clubs to spend much more to bring in "star power." This worked, clubs were signing bigger names; although they were older and frankly, past it. Thierry Henry, Robbie Keane, and Cuauhtémoc Blanco were just a few examples of players who were once World Class, but by the time they arrived in America, were not the same players they once were. This idea led to the league being given the title of a "Retirement Home"; players could go to capture one last big check before calling it a career. While this idea can be argued, the impact that these names have brought onto the league cannot.
This leads us to where we are, which many fans are calling "MLS 3.0." The clubs are shifting from name brand to game brand, where they aren't looking to just compete on the National level, but on the International level as well. With new clubs like Atlanta United and Minnesota United last season, Los Angeles Football Club (LAFC) this season, the league has gone from a niche league, to a legitimate argument to make the "Big Four" of American Sports (NFL, NBA, MLB, and the NHL), into a "Big Five."
Before I go any further with using the term "Designated Player" without explaining what the hell a "Designated Player" is, allow me to do so. When David Beckham, English legend, announced six months prior to the end of his contract with Real Madrid that he was joining the Los Angeles Galaxy, it led to many questioning. How could a club with such a tiny budget (in the grand scheme of world soccer) and a strict set of rules afford to bring him in? MLS responded by creating the "Designated Player Rule" or the "Beckham Rule", as it is sometimes referred to.
This rule, in the absolute simplest terms, allows for clubs to pay above the salary cap for a player. This came in the form of a transfer fee given to the club the player is being purchased from or the contract given to the said player. This revolutionized the league — now clubs could bring in anyone (as of now, the number is three), as long as they could afford him. It gave the league a sense of legitimization it was lacking, and it leads us to where we are now.
While this gave the league the star power it needed, it came at the cost of its worldwide reputation, as mentioned. While it's great to see some of the games' best players of the past twenty years like Andrea Pirlo, Steven Gerrard, and Kaká come to play in the States, it also helps to see them perform at a good level. This wasn't the case most of the time. Most times, these players would either perform poorly due to their age and decline in ability, or they wouldn't look up to it at all.
This hurt the league on an international scale, but it made the teams more marketable. Even though you weren't seeing Andrea Pirlo or David Beckham in their primes, it was still two legendary players in person, and that was enough for many. I want to point out that not all of these players meet this standard; David Villa of NYCFC has been excellent as a player and as an ambassador for MLS. But the league is developing an audience that wants more than big names, they want wins, so clubs, as a result, have shifted their signings to help this. This leads us to where we are now.
In my research for this article, I found that there have been 27 "DP" signing since 2017. Only two, Chris Wondolowski of the San Jose Earthquakes and Maxi Moralez of New York City Football Club were over the age of 30. To put that in comparison, all three of NYCFC's "Designated Players" when they first joined MLS in 2014 were all over the age of 30 in Andrea Pirlo, Frank Lampard, and David Villa.
When looking at the top five homes of "Designated Players", we can see that maybe this trend should've been expected. When looking at the homes of every "DP" signing, aside from the United States, it is dominated by Central/South America. In fact, four of the top five countries are within the mentioned area, with the one outlier being Mexico.
What makes these players so appealing, aside from the talent and potential that is seemingly gifted to so many in the region, is the price. Many clubs rely on selling young players to stay afloat, but rather than European clubs picking up these players, it is American clubs that are entering the scene. And as seen through Atlanta United, taking this route can not only be successful on the pitch, but off it.
With any expansion side in a sport, they aren't expected to set the world alight, but Atlanta United was quick to defy this perception. They brought in Héctor Villalba, Josef Martínez, and Miguel Almirón, three young South American prospects who were 22, 23, and 22; while your "DP" signings didn't always have to all be older, it was bizarre to see all three be so young. But once play began, this notion was changed.
Atlanta was fantastic to watch, scoring 70 goals last season. This came only second to MLS Cup and Supporters' Shield Winners, Toronto FC; all three signings led the team in scoring (Martínez-20, Villaba-13, Almirón-9). Despite getting knocked out in the first round of the playoffs by the Columbus Crew, they impressed a lot for a team in their first season. More importantly, they showed that success can be accomplished through younger players.
What makes this strategy so interesting is that these players can also generate value when not playing. Miguel Almirón has drawn interest from clubs such as Newcastle United, Inter Milan, and Arsenal for around $10+ million! In comparison, the record sale for any MLS club was when forward Jozy Altidore left New York Red Bulls for Villarreal in Spain for $5.85 million. The money that can be made could see MLS shift into a new role: The Middle Man.
What do I mean by this? I mean that MLS could become much like the Eredivisie in The Netherlands. Young players who want to get game time can go here before making a move to a bigger club.
One problem with signing with a massive club as a youngster is that you are fighting against other, more experienced, better players, for game time. So you either sit on the bench and don't play, or you get loaned out to another club who have no interest in your long-term development because they only get your service for a season or two. If you go to a smaller club, you are guaranteed to play and if you go to a club known for working with and producing good players, it may end up being more beneficial.
This will not only allow better players to come to MLS, but this will allow for MLS clubs to get more money, which could see them even keep some of these players and compete against the MLS' biggest rival, Liga MX, the highest level of Mexican soccer, whose clubs consistently defeat American teams in the North American Champions' League (I'll save this topic for another article.)
By accomplishing this goal (no pun intended), this could have several positive effects for Major League Soccer:
This makes MLS relevant outside of North America: by becoming a league that features some of the top prospects within your hemisphere, you will attract a much larger audience, obviously. If the talent is there, others will come to MLS, even if they are based outside of the United States or Canada.

It gives American players better competition: whether you believe top American players should stay in MLS or move abroad, it will never change the fact that some will continue to stay home. At the very least, having higher quality players from abroad will only help raise the games of the ambitious American players who want to continue to get game time and a good paycheck.
This money will likely be reinvested into academies: while MLS Academies are still a new thing, they are becoming a reliable way of producing capable players for a cheap price. If American clubs can continue to make money by selling off players for profit, it doesn't seem ridiculous to envision this money being put back in the clubs' academies, which will allow for better American players.
With everything I mentioned, it leads us to where we are now; "MLS 3.0" is in full swing. It seems like every club is moving in this direction of going younger, this is the necessary move if the league ever wants itself to be held in the same light as the English Premier League, La Liga, the Bundesliga, or even Liga MX. For now, MLS just needs to continue to take its little steps, if this is done properly, I don't think it's ridiculous to envision our league playing a big role in world soccer one day.
Despite it being said for decades, American soccer is on the rise. Clubs are ready to spend and the talent within MLS is growing increasingly every season. But this growth must continue if Major League Soccer ever wants to become one of the "big dogs" on the global soccer scale; by pushing itself into the soccer food chain, this will lead to this goal.
One thing we cannot deny is how far MLS has come from its beginnings, going from 10 teams in 1996 to 23 set to play this season. The road to stability hasn't come without its losses (Rest in Peace Miami Fusion, Tampa Bay Mutiny, and Chivas USA. Oh, and #SaveTheCrew), but to say that we as Americans have our own league to watch and enjoy is amazing. It isn't often to be a part of a movement and be aware of it, but watching soccer continue to grow more and more is something I can say I've never experienced. With the right moves taken, this can become something more. Something special.
You can follow Steven on Twitter @Steven_Keehner
Leave a Comment
About the Contributor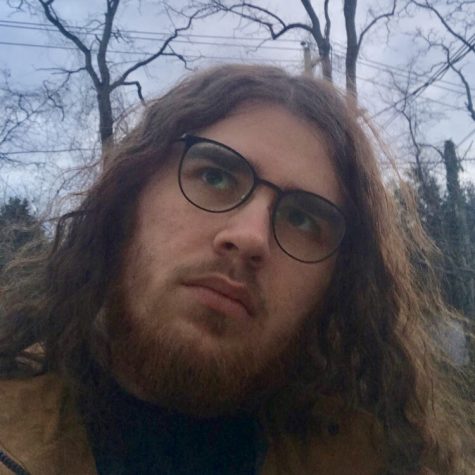 Steven Keehner, Impact Staff
Steven Keehner was the Managing Editor of the greatest publication on the Hudson.

Hailing from the mediocre Town of Oyster Bay, New York, he enjoys...