Halloween Tips
Halloween is coming up and I know a lot of people are ready to show off their creative and scary side. There will be many individuals going trick or treating, to parties, to haunted houses, and so on. This is a time for people to have fun and be scary at the same time. However, it is a very dangerous time. People should be very cautious about various things during Halloween events and when they are dressing up. Whilst some people do it to have harmless fun, others will take this opportunity to have dangerous fun. Be aware and be safe.
I am going to keep you some tips to help you stay safe this Halloween.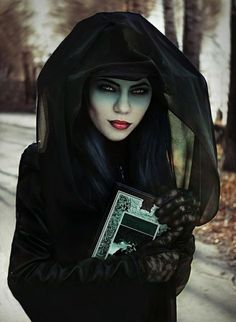 Try to go events with other people that you trust. Around Halloween time, things get really crazy. Some people use that opportunity to attack or scare people.  For safety reasons, it is better to go with people that you know will have your back.
Observe and monitor surroundings continuously, even when having fun. This important because there are some crazy people out there that will use this opportunity to harm others. I know it will be hard, when a lot of people will be dressed like killers. But still try your best to keep watch.
Avoid eating homemade food from strangers. Factory wrapped candy or food from a fast food restaurant is more recommended than taking food or candy made by a random strangers. You don't know what the person that made the homemade candy or food intention is, so don't eat it.
I recommend you wear clothes that people can see you when they are driving. Yes this is important because when you are walking in certain streets or crossing the road, where it has no stoplights/crossing walk, it may be hard for drivers to see you.
Avoid wearing decorative contact lenses. Decorative lenses can cause you to get a cut on your eyeball (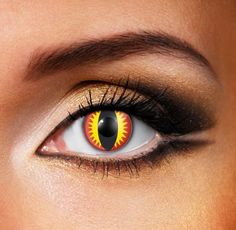 this happens when the contacts isn't sized to fit your eyeball), an infection, an allergic reaction, blindness, redness,  and other side effects. The right way is to get an eye exam, get a prescription and buy contact lenses from a legal FDA  cleared source. Just remember the cheaper way, isn't always the best way.  Think about your future before you buy decorative contact lenses without a prescription.
Don't drink and drive (this is tip you should use everyday). After a long night of partying and alcohol consuming, I know it can be tempting to drive home but don't do it. When you do this, you are putting your life and other people life in danger. There are too much people getting killed because someone decided to drink then drive. There are other safe options like taking a taxi or taking the public transportation.
Many children will be trick or treating on all different areas and street, so be on the look out for them Halloween. Drive at the speed limit. Stay alert. Look out for them. This will help to avoid hitting them. They shouldn't be playing in the road or crossing the road when vehicles are coming but sometimes they do.  When you're observant, it can help to avoid accidents.
Please be careful when trying to scare someone for fun. You can harm others when you are trying to scare them, which can lead to serious injuries. It might be fun sometimes but also very dangerous. If you do scare them, try not to go extreme or do it in a dangerous area.
Make sure if you see something very suspicious to call the authorities. Keep them on your emergency speed dial.
I hope you will take some of these tips into consideration. Have a fun Halloween and be safe. Don't be afraid to show your creative side.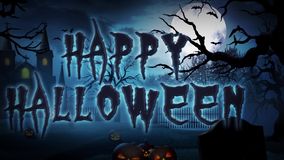 Leave a Comment
About the Contributor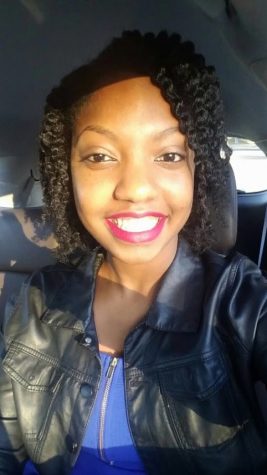 Tanisha Esprit, Impact Staff
Tanisha Esprit, also known as Tan Tan or T, is majoring in journalism at Mercy College. She is from the breathtaking island of St.Thomas, USVI. She enjoys...