Player Profile: Mercy Maverick Gonzalo Prando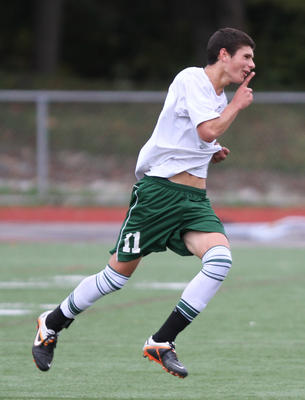 A smile can tell a lot about a person.  If you see Gonzalo Prando around, you can be assured you can find one on his face.
The freshman soccer player is enjoying his time as a Mercy Maverick so far, and the way the soccer season has started, he is not the only one smiling.
The soccer team has gotten off to a very fast start this season posting an impressive record of 6-1-1.
The transition from high school to college is not easy for anyone. For many, college is the first time they are truly " on there own".  When asked about how he was transitioning so far, Prando was handling it well, but realized that he is forced to manage his time much better than he did in high school, and that timing of work, and managing the freedom one  has can be tricky.
While just managing everyday life is tricky in college, it is especially hard for those who play a sport. Prando is a member of the Honors Program at Mercy, and is forced to maintain a 3.2 GPA.  Between soccer and school, Prando says the " Power Hours" are a huge help to him.  This is when he is expected to go to the library to study and complete his work.
It is safe to say the workload in college is much greater in college than it is in high school, but Prando what he felt the main difference was between soccer at the high school level compared to the college level.
" The speed of play is much faster in college than in high school, as well is the physicality in which each athlete plays with."
During his high school career at Lakeland High School, Prando was a star. But so far at Mercy, he has not received much playing time yet. Prando understands this and says since he is just a freshman and is still learning, he can just needs to continue to improve.
"All I can do is work hard each and every day and get better. I want to make an impact on the field as soon as i can," was how Prando described his daily goals for himself.
Due to his success in high school, Prando was faced with a decision to make as to where he would go to college. He said he chose Mercy due to the high level of competition in the conference, and also due to the fact that the coaches welcomed him right away..
Prando says the main reason for the team's success so far is due to the fact that all members of the team are very close, and share a great bond on and off the field. Also, he says the great caoching that goes on in practice is vital to the success on game day.But more importantly, this season the team coming together to create a clear goal that they can achieve together may be the key.
" We want a championship. We want to make it to the NCAA tournament. We can do it."
Leave a Comment
About the Contributor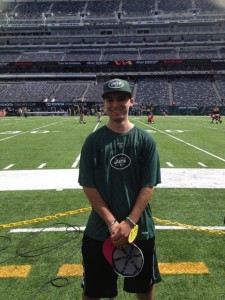 Michael Nash, Impact Staff
Michael Nash is from Shrub Oak, New York. He is a sophomore journalism major. He also writes for the TheJetPress, an online New York Jets fan site,...