Women's Volleyball spikes in the right direction
The Mercy College women's volleyball team has showed tremendous upside this year in the East Coast Conference.
With an overall record of 10-16 the Mavericks have more than tripled their overall win total from last season, and with a record of 2-10 in the East Coast Conference, they have already doubled their conference win totals from last season.  The Mavericks are currently ranked eighth in the conference and have just four games remaining in the season.
The Mavericks started the season off slow losing their first two games in the Stroudsburg Invitational, but finished strong winning their next two games to finish the tournament.  The winning continued as the Mavericks won 3 out of the next 5 games.  The Mavericks then fell short in conference play losing to Queens and Molloy to end the month of September.
In October, the Mavericks had a chance to make a statement in the East Coast Conference playing nine conference games.  While the team showed signs of improvement, the Mavericks went 1-9 in the conference play and posted a 4-8 record overall for the month.
Although October did not go as the team might have planned, there were several bright spots to month.
Junior Brenna White made the East Coast Conference player honor roll.  White recorded two 20 kill matches, one of them being a 22 kill match in a win over Chestnut Hill College on October 1st, and a amazing 25 kill match in a win over Bentley University on October 5th.  White also made the conference honor roll in week 6 where she posted another 22 kill match  in a win against conference opponent Daemen on Oct. 11.  She then posted a 18 kill match in one the Mavericks most exciting games of the season, a five set shocker against Roberts Wesleyan on Oct. 12.  White was also named player of the week in the conference in week one.
The conference also named senior Nicole Pepe to their weekly honor roll for week seven.  Pepe posted a .316 hitting percentage over 2 games and recorded 13 kills against conference rival Dowling on Oct. 15.  Pepe also posted five kills and two blocks against Bridgeport University on Oct. 18.
On Oct. 22, Mercy hosted Queens as the East Coast Conference held its Lavender "Fight like a Volleyballer" week to honor cancer.  Lavender is the color for general cancer awareness.  The Mavericks we also slated to face Molloy during East Coast Conference's "Pink Week," to honor breast cancer.
In the conference's week 9 report Mercy senior Nicolette Gebhardt was named to the conferences weekly honor role.  Gebhardt recorded an amazing 57 kills over four games.  She posted a 15 kill match against Southern Conneticut State University on Oct. 29.  Gebhardt also posted her first 20 kill match against conference rival NYIT on Nov. 2.  She followed that up with 15 kills and 5 digs against Merrimack later that day.
Although the Mavericks have played subpar in the conference, there are still several players that standout in the conference.   White leads the East Coast Conference in Kills with 434 and kills per set with 4.43.  Senior Mallorie Hopkins is 3rd in the conference in digs with 451.
With the season coming to an end the Mavericks have 5 games left. They face Bloomfield at home on November 7th then have 2 road conference games.  They face Roberts Wesleyan on November 9th and Daemen on November 10th.  They then end the season with 2 conference home games .  They battle with conference rival Dowling college on November 12th and end the season facing off against Bridgeport University.  The Mavericks have a chance to finish strong in the conference.  With some of their key players returning for next season, winning should become the norm for the women's volleyball team at Mercy College.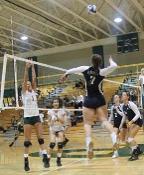 Leave a Comment
About the Contributor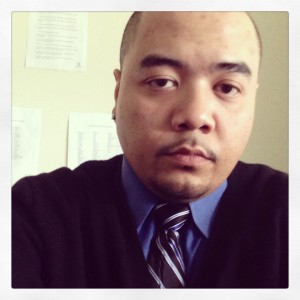 Joseph Cogdell, Impact Staff
Joseph Cogdell is a  senior who attends Mercy College and is enrolled in the media studies program.  He attended SUNY Albany and Westchester community...