Nov. 30 Sports Weekly Notebook
Men's Basketball
Men's basketball at Mercy College looks to rebound this year after a disappointing 4-22 record last season.  The road to success will not be easy and the team showed signs of concern after dropping their first 3 games to start the season.  There is plenty of upside for Coach Parmenter, who is going in to his fourth season as the Mavericks head coach.  Senior Lebrandon Smith has been playing extremely well, and with a backcourt tandem of senior guard Chaz Morrish and sophomore standout Nate Stitchell, the Mavericks should be able to compete in the conference this season.
Mercy 71 Nyack 87: On Friday, Nov. 8, the Mercy Mavericks men's basketball team tipped off their season on the road at Nyack.  Despite a great game by sophomore guard Nate Stitchell, who scored a career high 18 points and dished out 6 assists, and senior LeBrandon Smith adding 14 points , the Mavericks were held in check by Nyack, losing the game 87-71.
Mercy 59 Caldwell 89: A few days later the Mavericks traveled to Caldwell for their second road game of the season.  Senior LeBrandon Smith scored a team high 15 points and junior Terrance Murchie added 14 points but the Mavericks efforts fell short as they lose the game in a blowout.
Mercy 82 Georgian Court 87: Senior LeBrandon Smith poured in career high 25 points and senior Chaz Morrish added 15 points and 6 assists, but the Mavericks, who were down 19 points and cut the lead down to 5 points, could not complete the comeback victory, and lose the game in the closing seconds.
Mercy 74 Holy Family 94: In a game where Mavericks senior Kirk Bailey poured in a career high 16 points and 15 rebounds and sophomore Daniel Pierrot and freshman Jerry Crismond score 10 points each, the Mavericks lose a tough game to Holy Family, 74-94.  It is the Mavericks 4th loss in a row.
The next game for the Mavericks will be Saturday, Nov. 30 at 2:30 p.m., as they take on conference rivals St Thomas Aquinas in their 2nd home game this season
Women' Soccer
The women's soccer team had an outstanding season this year.  Finishing 13-5-1 with a 10-1 record in the East Coast Conference the lost a heartbreaking game in the conference finals to Bridgeport.  They also were selected to play in the Division II women's soccer national championship tournament, which they were defeated by Adelphi.  With the team already accomplishing much this season there was still more good news to come.  4 Mercy College women's soccer players were selected to the Daktronics all district team.  Leading the way was junior Abby Zielinski, who was named to the district 1st team as well as junior Jessica Carrillo and seniors Crystal Mena, and Jenifer Vega, who were all named to the second team.
Women's Volleyball
The women's volleyball team at Mercy had a subpar year, but there were a few upsides to the season.  Junior Brenna White was rewarded for her outstanding play this season by being selected to the East Coast Conference second team.  White recorded he second 500 plus kill and 300 plus dig season.  White also led the conference in kills and kills per set.
Leave a Comment
About the Contributor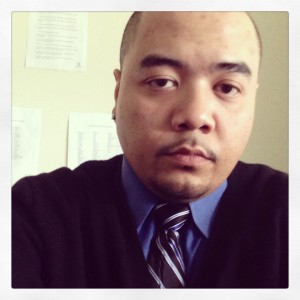 Joseph Cogdell, Impact Staff
Joseph Cogdell is a  senior who attends Mercy College and is enrolled in the media studies program.  He attended SUNY Albany and Westchester community...