Mercy Mavericks Lacrosse Season Preview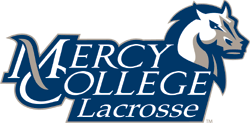 Last year, the Mavericks Women's Lacrosse team finished 7-7.  Nothing to certainly complain about, but not where the Lady Mavs expected to be as they eyed a playoff birth.
After starting the season with three consecutive wins over Wlimington, American Int'L, and Chestnut Hill respectively where the Mavericks were scoring goals with relative ease, the Mavericks suffered a tough loss against Philadelphia University by a score of 13-12. After two more wins, this is where the Mavericks season started to get a bit rough. The team wound up dropping four straight games before finishing the year with  a win against Bridgeport. There is no doubt that the four game losing streak really stung for the Mavericks ,who easily could have finished with ten or more wins in 2013.
The past is the past, this season the expectations are high once again for the Mavericks. The Mavericks have a very deep roster filled with strong depth, and have also added a strong freshman class that will be asked to play right away.
One of those freshman who will be asked to play a huge role is Jillian Rocco.  Rocco is a freshman goaltender who will be asked to start in goal for the Mavericks this season. After the graduation of senior goalkeeper Stephanie DiLegge, Rocco will be asked to step right in and lead the Mavericks.  Mercy Mavericks Women's coach Dawn Anselmin has very high hopes for Rocco this season.
Anselmin said, " We have been very impressed with her in the preseason and we are looking to big things this season from her."
To go along with Rocco, another freshman to look out for is midfielder Melissa DellaRocca. The expectations are very high for the freshman out of Lindenhurst, and coach Anselmin says that " DellaRocca has really progressed well over the preseason. She also has a good eye on the defense side, with a strong eye on the cage on the offensive side."  The Mavericks have very high hopes for the freshman midfielder.
While the newcomers will certainly have a big role on the way the season turns out, a few veteran players will look to lead the way for the Mavericks this year. Two of these players are Senior Kelsey Bub, and Senior Tracey Wandle. Both of the two seniors are coming off very strong junior seasons in which Bub netted 35 goals and eight assists, which gave her an impressive 43 total points on the season. There is no doubt Bub will be looking to do more of the same for the Mavericks this season. Wandle also had herself a very strong 2013 season in which just like Bub totaled an impressive 43 total points. She registered 24 goals, and also had 19 assists as well.  Both Bub and Wandle will be looking to finish off their college careers strong and will look to lead Mercy to the top of their conference.
According to Anselmin, a strength of the Mercy Mavericks will be the play of the midfield. For the 2104 season, the midfield will consist of all juniors who will be looking to lead the team.  Anselmin also has very high hopes for Sophomore Nicole Augustine, who missed a part of last season due to injury. According to Anselmin, Augustine " Looks stronger than ever," which is certainly great news for the Mavericks and their chances of winning the conference this season. On the defensive side of the ball, coach has high hopes for senior Paige Siegler, saying that " Siegler has a chance to make a big impact for us."
The Mavericks have a chance to have a very impressive season this season. According to Anselmin, " We are looking to build off of what we started last year and to continue to keep working hard and move to the top of our conference and show what Mercy lacrosse is all about."
As of press time, the team has started slow after a early skid, and stands at 4-6.
Leave a Comment
About the Contributor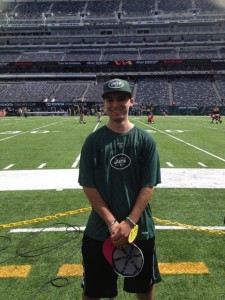 Michael Nash, Impact Staff
Michael Nash is from Shrub Oak, New York. He is a sophomore journalism major. He also writes for the TheJetPress, an online New York Jets fan site,...