Jennings Finding Groove Behind The Arc
Men's basketball playoff bound?
With thirty-two seconds remaining in the game, the Mercy Mavericks are down by three. They have been going back and forth with Nyack all night.
Raphael Jennings, at the time a sophomore guard, enters the game. The Mavs have been struggling all game on the offensive end. Guard Tyseem Lyles passes Jennings the ball. Jennings shoots the three from the top of the key. The crowd stands up as the ball is released from his hand.
He misses the shot.
Feeling defeated from missing a critical shot to tie the game, Jennings had a choice. Stay defeated, or rise up. There was only one solution – keep working hard.
That night after the game, he went to the gym and put up shots for hours. And then he did it again and again.
"I practiced so hard during the summer to make big shots like that, it frustrated me that I missed."
Raphael Jennings, a junior who's studying sports management, is a point guard from Washington D.C. Basketball has been his first love since the day he was born. He always had a toy basketball in his hand wherever he went. His idol growing up was Allen Iverson – that's why he always wears the number three.
Jennings attended Archbishop Carroll Highschool in D.C. He was extremely talented. His goal was to play Division 1 basketball, so he practiced every day. He knew that nothing was going to be handed to him, so he pushed himself beyond the limits.
But not everyone was in favor of Jennings.
His high school coach refused to let him shine, he claims, because his son played point guard like Jennings.
"It was discouraging."
During senior night, the coach told Jennings in the locker room in front of the whole team that Jennings was not a going to amount to anything, and that he was jealous of his son.
While it may have forced some to quit, it enraged Jennings and made him vow that he would play college basketball one day.
"It just made me fight even harder."
His dreams were right around the corner, despite a couple of unexpected roadblocks that appeared.
College coaches reached out to the coach to recruit Jennings, he claims, but they were unable to get in contact with him. They told Jennings that when they called his coach, he never answered the phone nor did he return their phone calls. And when college coaches were finally able to get in contact with the coach, he would persuade them to recruit his son and not Jennings.
"He didn't care about me all he wanted was his son to sign."
With the feeling of being sabotaged it made Jennings have trust issues with coaches in the future.
"It was really hard for me to trust any coach after that."
Jennings decided to attend Mt. Zion Prep school in D.C. His new coach came to speak with the Jennings family and as Jennings puts it, "everything the coach said sounded great."
"He told me all the right things," said Jennings. "I told him everything that I went through in high school because I never wanted to go through that again."
The day Jennings arrived at Mt. Zion Prep to begin his new journey, he found out that the coach had a son on the team and played the same position as Jennings. The coach did not tell Jennings that information before he signed to attend prep school.
No matter what adversity Jennings was facing he always stayed close to God. He prays every day and before every game.
"I pray for no harm and injuries. I thank the lord for the game and my family."
When he was younger, his mother would always pray, not only for herself but for him before his games.
"No weapons formed against you shall prosper."
***
Fast forward to Feb. 16, 2016. Mavericks are down by two, there is 1:02 to go in the second half of the game. William Robison snatches the rebound; the Mavericks get the ball up the court. K.J. Rose passes to Jennings.
Jennings does not hesitate to shoot the three.
And this time – its good.
Jennings makes the three, putting the Mavs up by one.
"It felt great because I told myself when I get in the game that I'm going to make an impact every chance I get," said Jennings.
Making that three put his team ahead for the win; it made him feel satisfied that his hard work paid off. Jennings three-point shooting percentage is fifty percent on the season.
Jennings added, "I never forgot the shot against Nyack when the ball went in and out of the rim."
The Mavs won their third game in a row in the East Coast Conference. That was the first time in two decades the Mavs beat NYIT twice.
With a 12-11 standing, this has been the best record for the Mavs since the nineties. They are also the sixth seed in the playoffs due to their 9-8 conference record. They have not been a contender for the playoffs in a very long time.
With the conference play nearly over, nothing is set in stone, but the Mavericks are in good standings to make the playoffs.
Mercy is currently sporting a balanced attack offensively. Senior guard Shaquille Stokes is averaging 12.9 points per game and is second on the team in assists. Junior Guard K.J. Rose is leading the team in assists while averaging nearly 9 points a game and leading the team in offensive rebounding. Senior Tyseem Lyles is scoring 12.7 points per game and is tied for the team lead in blocks. Junior Center William Robinson is scoring 11.5 points per game while ripping down a team-high 168 rebounds.
Jennings is averaging over six points a game and has the highest three-point percentage on the team. With his drive and determination, Jennings doesn't measure himself by the shots he misses, but by how many times he's willing to stand on that three-point arc and take a chance.
Jennings will never forget where he started but is glad he found his way at Mercy to shine.
"I came here for change; I wanted to change the identity of Mercy College men's basketball."
Leave a Comment
About the Contributor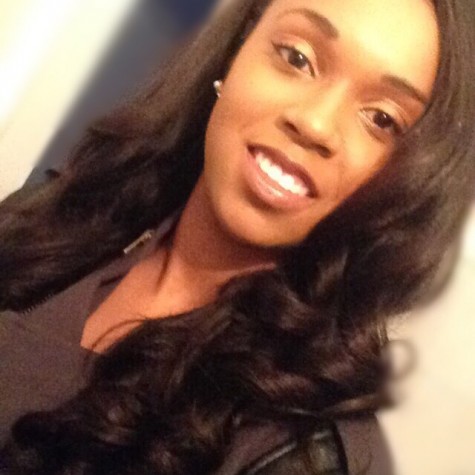 Tatiana Parish, Impact Staff
Tatiana Parish is from Los Angeles California. She is extremely passionate about basketball. She is a senior shooting guard on the basketball team.

Her...