Mercy College Men's Baseball Wins Double Header Against New Heaven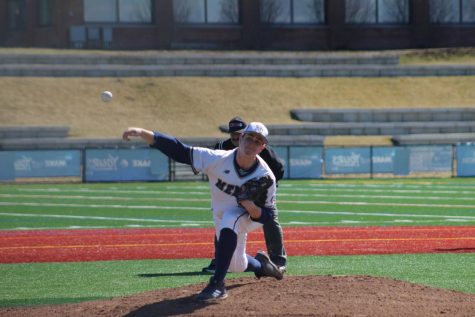 The Mercy College men's baseball team won a doubleheader on March 17 against New Heaven to win six straight games for the first time in nearly two decades.
Game 1 was scoreless until the bottom fifth inning when the Mavericks were able to score two runs off three hits. Freshman outfielder Ethan McMenamy was able to get on base with a walk and later stole second before a groundout moved him to third with two outs.
Freshman outfielder Ryan Saltzman sent his teammate McMenamy home with an RBI double to left center making the score 1-0 in favor of the Mavericks. Senior third basemen Joseph Sadallah then answered with an RBI single to right center that scored his teammate Saltzman, giving Mercy a 2-0 lead in the ball game.
Pitcher Jack Kelly had an impressive day striking out five people and allowing just two hits in the game. Junior pitcher Andrew Hernandez pitched a 1-2-3 seventh inning which was enough to give Mercy a 2-0 win in game 1 against New Haven. This was Kelly's first win of the season and Hernandez fourth save.
It was the first time since 2000 that Mercy won six games in a row.
Game number two was a higher contested game for the Mavericks. The game was scoreless until the bottom of the third when Mercy got three runs on two hits to take a commanding 3-0 lead in the game. Outfielder Ryan Saltzman started the day off with a single to lead off the inning and was moved over to second on a sacrifice bunt by third basemen Joseph Sadallah. Saltzman then moved over to third on a passed ball. Short Stop John Mooradian walked was able to steal second to put runners on second and third for the Mavericks. Senior Outfielder Anthony Murphy was able to walk loading the bases. Senior outfielder and pitcher Adonis Garcia delivered a three-run double for Mercy.New Haven got on the board in the fourth inning with two runs on two hits. A Mercy error was also able to help New Haven get on the board. The Chargers were not able to score for the rest of the game which gave Mercy a 3-2 victory. Pitcher James Jakuba closed the game out strong and pitched a complete game with four strikeouts on the day.
Leave a Comment
About the Contributor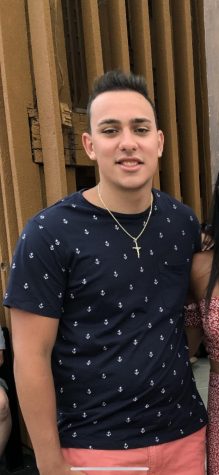 Michael Panteleo, Impact Staff
Michael Panteleo is a senior and studies journalism at Mercy College. He enjoys writing, watching, and playing football and basketball. He is a member...