Men's Soccer Stays Unbeaten, Wins 3-1, over Dominican
Santiago Corral scored a game high two goals which allowed Mercy to advance to 4-0-1 over Dominican College.
Senior forward Santiago Corral scored a game high two goals against Dominican College on Sept. 17, which allowed Mercy to advance to 4-0-1.
This is the second year in a row that Mercy has started 4-0-1.
Senior midfielder Ignacio Mangada netted his second goal of the season for the Mavericks. Junior goal keeper Jordan Williams had a nice day with seven saves for Mercy. Dominican's only goal was scored by Maximino Casares Martinez. Joshua Stephens added two saves as well for the Chargers.
The game started off slow until the 14th minute when Corral netted the first goal of the game and Mercy went up 1-0. Four minutes later into the game, Mercy scored another goal and took a narrow 2-0 lead over the Chargers. Right before halftime, Dominican was able to score their first goal of the game making it 2-1 heading into the second half.
Corral struck again in the second half which gave his team a 3-1 lead. Mercy then tightened up the defense and did not allow a shot on goal for the rest of the contest.
For the game, Mercy lead in shots 15-11 and also a 7-6 advantage in corner kicks.
Sept. 21 is the Mavericks next game against Queens in a CODA Awareness game. The game will be at 3 p.m. at Mercy Field.
Last team these two faced off it was a nail biter, but Mercy was able to win, 2-1. However, Mercy has a losing 4-7 record against Queens. Mercy is off to hot start and will look to build on this close game victory into their matchup this weekend.
This season the Mavericks have scored 13 goals in five games. They also have 14 assists and 18 saves on the year.
Mercy has defeated Assumption College, 2-0; Franklin Pierce, 2-1; Millersville, 4-1 and Domican College, 3-1. The team tied Southern Connecticut State University, 2-2.
Leave a Comment
About the Contributor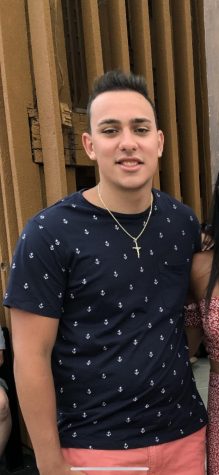 Michael Panteleo, Impact Staff
Michael Panteleo is a senior and studies journalism at Mercy College. He enjoys writing, watching, and playing football and basketball. He is a member...