Expectations Remain High for Women's Lax
The reigning ECC Champion Mavericks are looking to make it back-to-back.
The 2019 season was nothing short of spectacular for the Mercy Maverick's women's lacrosse team. The lady Mavericks finished with a record of (15-5) en route to their first-ever ECC Championship and earned a spot in the NCAA Tournament for just the second time in the program's history.
After last season's success, the Mavericks will look to pick up where they left off and continue their winning ways. This year they have been selected to finish first in the ECC Preseason Poll for the first time, receiving six of seven first-place votes.
The team is led by coach Dawn Sachs, who is entering her eighth season at the helm and has an overall coaching record of (77-48).
Only four players from last year's team were in the graduating class of 2019, so Mercy will have most of its core back for the 2020 season. One key player that they lost, however, was Hunter Isnardi. Isnardi was sensational at the midfield position. She scored a team-high 99 goals last season and set the record for most goals scored in NCAA Division II history with 310. With that level of offensive firepower gone, look to see an increase in goals from the returning offensive players.
Among their returning players is First Team All-ECC attacker, Katherine Sanchez, who had 58 goals, 20 ground balls, and 26 draw controls last season. They also named her to the IWLCA Second Team All-Region in 2019.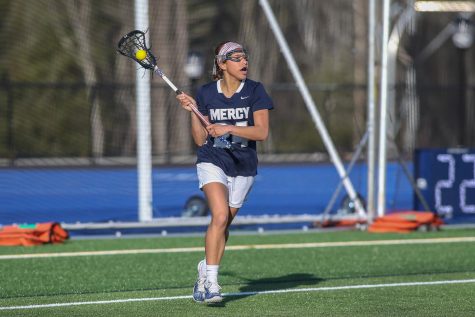 The senior is wrapping up a tremendous college career which has seen her score 131 goals through her first three seasons.
Two juniors who also play major roles on the offensive side of the ball are attackers, Briana Corace and Casey Shimborske. Both players are dual threats at the attack position by being able to score and facilitate. They each started all 20 games last year and combined to score 66 goals and dish out 36 assists.
The Mavericks can beat teams by outscoring them, but it shouldn't take away from the fact that they are an outstanding defensive team. Last season, they held teams to less than 10 goals 11 times during the regular season and twice in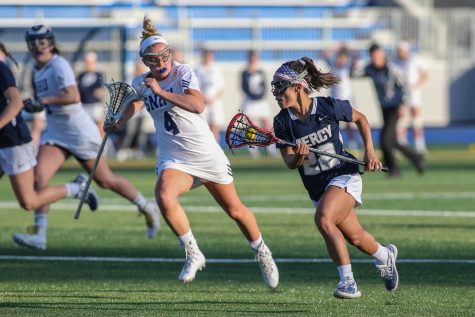 the postseason. One anchor of the defense is senior, Talia Stagnitta. She is one of the best defenders in the ECC and they recognized her skills in 2018 when she was named the ECC Defender of the Year. Despite only playing in five games last season because of a torn ACL, she still made her presence known in those games causing 13 turnovers to go along with 18 draw controls and 18 ground balls. The former IWLCA First Team All-American is back to lead the Mavericks on the defensive end.
Senior defenseman, Senna Tadfie, will be another impact player for Mavericks after coming off of her best season which saw her rack up 23 ground balls and cause 15 turnovers. The net will be protected by junior goalie, Emma Jacobsen, who had 128 saves last year.
The team has added six new faces this year, in addition to what is already a talented cast of players. These six players are all freshman and include attackers, Jackie Bauer, Sierra Gaskill, and Sydney Corley, midfielder, Erin Shimborske, and defensemen, Grace Erny and Gianna Mott.
The Mavericks will officially begin their quest to repeat as champions of the ECC on Feb. 21 when they take on Southern New Hampshire University on the road. Their first game in front of the home fans will be March 4 against Thomas Jefferson University.
Leave a Comment
About the Contributor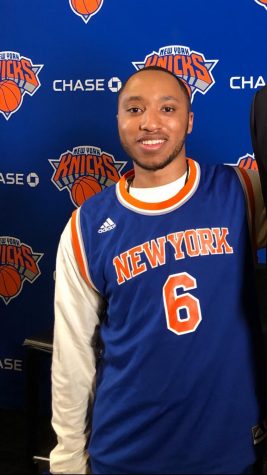 Ellis Joshua, Impact Staff
Ellis is a Senior Media Studies major who is looking to become either a sports writer or sports broadcaster after he graduates. He has a passion for writing...