Men's Lacrosse Wins in Overtime Over Bentley University
No. 8 Mercy College men's lacrosse team earned a 12-11 overtime victory over Bentley University on March 10 at Mercy Field. Sophomore attacker, Brady Kearnan, was the hero of the day, scoring the game-winning goal in overtime for Mercy. Mercy improves to (5-1) and Bentley drops down to (0-3).
Kearnan had two goals, one assist, and four ground balls on the day along with the game-winning goal. Juinor attacker, Dominic Scorcia, had three goals and two assists, which led the game in scoring. Senior midfielder, Antonio Rey, had 11 ground balls and went 18-for-25 on faceoffs. Sophomore goalkeeper, Joe Tortorella, made three saves in the outing for the Mavericks.
Walker Gautier and Ben Baldasaro had three goals which led the Falcons. Michael Haggan had 11 saves for Bentley. Mercy struck first at the eleven-minute mark off a goal from senior attacker, Tommy McPartland. Mercy then went on a scoring spree and led the Falcons 5-1 after one quarter of action.
Scorcia scored the first goal of the second quarter, but Bentley answered with two more goals shortly after. Mercy scored one more time making the score 7-3 after one half of play.
Bentley came out strong in the third quarter and was able to score three unanswered goals. The Mavericks answered with three goals of their own, which made the score 10-6. Bentley scored the last goal of the third quarter, which cut the lead to three points.
Bentley came out and scored three goals which tied the game at ten. Each team scored one more goal, which made the score eleven all going into overtime action.
Mercy won the opening face-off, and shortly after, Kearnan netted the game-winning goal with 36 left in overtime.
Bentley held a 41-38 edge in shots and Mercy held a 42-29 edge in ground balls on the day.
Scorcia led the team in points with 35 after six games. Kearnan is second on the team with 28.
The rest of the season has been canceled due to coronavirus (COVID-19), which will end the season early for the Mavericks.
Leave a Comment
About the Contributor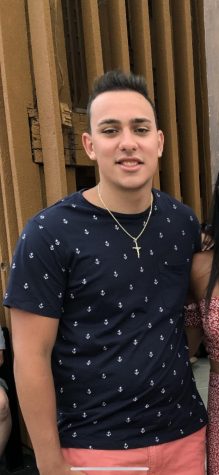 Michael Panteleo, Impact Staff
Michael Panteleo is a senior and studies journalism at Mercy College. He enjoys writing, watching, and playing football and basketball. He is a member...