NCAA Grants Eligibility For Spring Athletes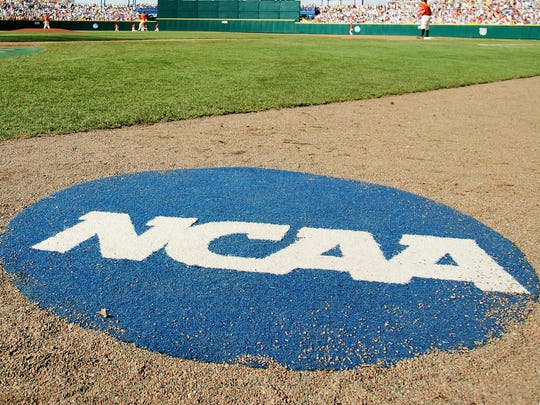 The NCAA Division I Council Coordination Committee voted to grant spring athletes an extra year of eligibility after the coronavirus (COVID-19) pandemic shut down spring college sports in 2020. Student-athletes who participated in spring sports will not lose a year of eligibility due to the coronavirus (COVID-19) pandemic, the NCAA announced. Winter sports were not included in the extended eligibility, which excludes basketball players from earning an extra year, per the NCAA.
A day after spring season championships were canceled and nearly all the spring sports were eliminated, this was one way to make up for the lost season for baseball, softball, lacrosse, and track and field athletes, among others.
"Division I rules limit student-athletes to four seasons of competition in a five-year period," the NCAA wrote in a statement on Monday. "The Council's decision allows schools to self-apply waivers to restore one of those seasons of competition for student-athletes who had competed while eligible in the (COVID-19) shortened 2020 spring season."
Some though have expressed hope senior basketball players would also be given an extra year of eligibility, although that seems unlikely since only the postseason was interrupted. Under the current rules, once a student-athlete appears in 30 percent of his or her season schedule or past the halfway point of that season, it counts as a year of eligibility.
"There is tremendous empathy for the student-athletes, especially the seniors, first of all on the basketball teams because it's at the end of our season, March Madness," Duke coach Mike Krzyzewski said.
All spring athletes will be able to return to their respective schools in 2020-21, though programs will be forced to "offer less (or zero) aid or match what they provided this year," according to The Athletic's Nicole Auerbach.
On March 20, Division II spring-sport athletes were granted the extra year of eligibility.
"Our feeling is that our spring teams will be stronger if all and/or any of the student-athletes that have the extra year of eligibility return. Some may not as they already have jobs and graduate school lined up. The new incoming student-athletes that have already been recruited will learn and get better by being around the talent/experience of the student-athletes that are returning," said Mercy College Athletic Director Matt Kilcullen Jr.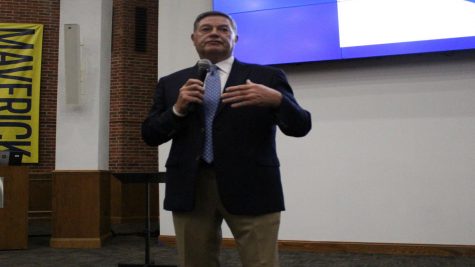 Mercy College's spring sports were on a roll before the season was shut down. The Men's lacrosse team had a 5-1 record and were ranked No. 8 overall as a unit. The team was coming off a historic season winning the ECC championship and we're looking to repeat. The team will have the opportunity to come back even strong as a unit when the next season begins. These players are itching to get back on the field and play lacrosse with each other.
Senior lacrosse player Anthony Devitto said, "Joe Cortese and myself both created great friendships with our teammates and coaches over the last four years, so we would, of course, look forward to finishing our senior year the right way and compete with our team for another year."
Dominic Scorcia was leading the way for the Mavericks with 22 goals and 13 assists on the season. Brady Kearnan was second on the team in points with 28 on the season.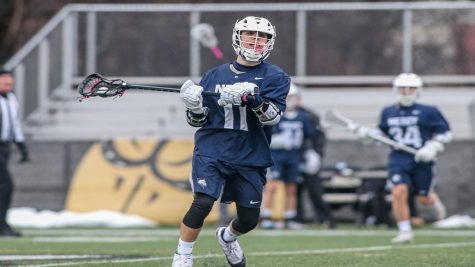 This team is full of talent and has created a great rapport with one another on the field. The decision will be up to each player as an individual to decide whether or not they want to return to play out their final season. Head Coach Jordan Levine is optimistic moving forward and the team will be looking to continue where they left off, which was conference champions.
The women's lacrosse team was having success on the field as well and finished with a 4-1 record. They were ranked no. 11 overall when the season ended. Sophomore defender Juliana Keenan was named a 2020 Maverik Women's Division II Media Third Team All-American by Inside Lacrosse. This is her first All-American award and is a nice young player for the lady Mavericks moving forward into next season. Keenan had two goals and ten ground balls in only five games of action this season.
When it comes to high school athletes who are looking to attend colleges and play sports there are challenges that have been presented for these students. With the majority of high schools being closed throughout the country, remote learning can be difficult for students academically. Felicia Martin who is the vice president of the NCAA Eligibility Center discussed how the eligibility center is working with those high school seniors who are looking to be student-athletes in college.
"The Eligibility Center is navigating the complexity of COVID-19 and its negative impact on our membership, high schools, and student-athletes. We understand this is an unprecedented situation and a difficult time for students and their parents, and the Eligibility Center is working diligently to ensure the best possible outcome for college-bound student-athletes and our member schools."
After membership committees in both Division I and II reviewed initial-eligibility data, they have come up with a plan in which the NCAA will offer flexibility for the incoming student-athletes. It is called the COVID-19 automatic waiver and is available to all college-bound student-athletes who are expected to graduate in the spring or summer of 2020. This waiver is based on fairness, equity, and a standard of college readiness.
According to Martin, students who are expected to enroll in a Division I school for the fall of 2020 will be academically eligible by earning a 2.3 GPA in 10 NCAA-approved core courses, with a combined seven courses in English, math, and science by the start of their seventh semester in high school (prior to senior year). These criteria do not require a standardized test score and will not apply to students who are expected to graduate after spring or summer 2020.
Granting the athletes eligibility seemed to be the easy decision given the circumstances, but the decision does complicate things for sports teams. There would potentially be two freshman classes which would be difficult to mesh. Not every player is going to get the ability to be on the field and some players will have to wait longer than others. There are also only a certain number of athletic scholarships to grant players and the more athletes on the team will limit the scholarship availability. The financial cost of going to college an extra year will be a lot for families to consider when sending their kids to play a sport. Each family will have to decide if it financially possible for their children to be in school the extra year.
Leave a Comment