Mercy Men's Team Looking to Close Season on a Positive Note with First Win Streak
The Mercy men's basketball team is looking to turn things around after going on their first win streak of the 2022-23 season with two huge wins on the road over D'Youville University and the University of Bridgeport.
The Mavericks, who started the season 3-18, and only had one conference win until mid February, are searching for some positive notes under first-year coach Chris Watts, who was given the undaunted task of taking this team on early in the season as an interim coach. Despite not being able to qualify for the ECC tournament this year, the team has some good encouragement going forward as they have started to play well down the stretch. And with these last two wins, they might have found something with impact players having big contributions in all aspects of the game.
The most notable bright spot for Mercy this season has been Junior big man Jayden Dewaal, who through 22 games is averaging a double-double of roughly 12 points and 10 rebounds. Dewaal has been a major factor in the team's recent wins, recording double-digit rebounds in both wins, especially in the game vs D'Youville when he had a season-high 19 points and 19 rebounds to go with it. He has recorded over 10 rebounds in all of Mercy's wins this season except versus Staten Island when he was out and has put on a couple of 20-plus rebound performances, showing his dominance on the glass all season.
He is currently the only player in the ECC conference averaging over 10 rebounds, which is leading the league and putting everyone on notice. He is also 5th in Fg percentage, showing how efficient he's been on top of being great around the glass, Dewaal is a major piece towards building a roster next year for coach Watts, as he still has eligibility left and is only growing as a player.
Another huge player on this team has been senior forward Sean Smith Jr, the team's leading scorer who is averaging 15 points per game, and a very respectable 37 percent from 3-point range. After starting out a little slow, Smith has been a maestro with the basketball, scoring in double figures in all but three of the last 21 games. He has had some huge performances, scoring a season-high 30 points and 10 rebounds at the University of the District of Columbia, and putting in 20+ points in both recent wins against D'Youville and Bridgeport. Smith is currently fifth in the ECC conference in points per game and may have a chance to finish top 3 with a couple of big games to end the year.
Other impact players on the team have included senior guards James Taylor Jr, Brandon Wilson, and Garett Kirkland, as well as underclassmen guards Braelon Joe, and Sean Conroy. Taylor Jr is the third leading scorer with 11 points per game, and also the second leading assist man and third leading rebounder, doing a little bit of everything from his point guard position. Meanwhile, Kirkland is the team's best free throw shooter, shooing 87 percent from the line to go on top of his eight points per game. Joe has been the lead assist man, with 78 dimes on the year, and also the best 3-point shooter with an outstanding 44 percent from deep range. Conroy, Wilson, and Asa Kone are the teams' iron men and the only three players to play every game, which is especially valuable to build experience for freshmen like Conory and Kone as they serve as building blocks for the team's future.
Overall the team had a down season at 5-19, and didn't qualify for the ECC tournament as they needed to finish top six to get in, but they had many positive moments that can serve as teaching moments, and valuable experience for the players in the program going forward. With two games left, including senior night vs Molloy on Feb 22, the Mavericks will have a chance to give their seniors positive memories to end their career, and help build momentum for some supremely talented returning players next season.
Leave a Comment
About the Contributor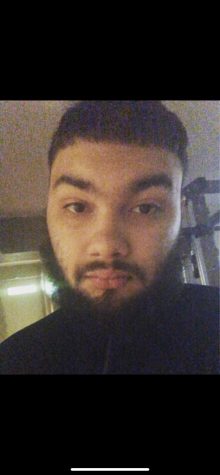 Kris Torres, Impact Staff
Kris Torres is a Junior Journalism Major at Mercy College. A former football player, he is passionate in writing about Campus Current events, Sports,...