Women's Lacrosse Season Ends in Triumph
The Mercy College Women's Lacrosse team concluded their 2023 season on May 7th with a close 9-8 win against rival Roberts Wesleyan University. The win against the Redhawks clinched Mercy the East Coast Conference (ECC) championship for the second consecutive season.
Despite winning the ECC, the Mavericks were not selected for a birth in the NCAA National Tournament this spring. They finished their season with a record of 13-6.
On offense, the Mavericks were paced by transfer graduate student Jaclyn Grzelaczyk, who finished her first and only season with the Mavericks as the team leader in points scored with 66, and also led the team in assists with 30. Besides Grzelaczyk, four other players finished with over 40 points. Sophomore Leena Moussa led the team with 56 points on 52 goals and four assists. Senior Kaitlyn Grzelaczyk finished third on the team with 48 points on 41 goals and 7 assists. Fellow graduate transfer Emma Rippon finished with 46 points and sophomore Leah Hansen finished with 41. Freshman Andrea Mott made an instant impact with the Mavericks in her first year, finishing second on the team in assists with 22.
On defense, the Mavericks were led by veterans fifth year student athletes Micayla Brady and Alexandra Bigilin, along with sophomore Lindsey Shimborske. Along with being awarded the ECC Player of the Tournament after the win against Roberts Wesleyan, Shimborske also led the team in ground balls and caused turnovers with 55 apiece. Shimborske and Brady were both named to the IWLCA Division II First Team All-Region. This is Shimborske's first time on the list, while Brady makes an unprecedented fourth appearance on the All-Region Team.
Brady, who will be returning to Mercy College next year to complete her Master's Degree and be a graduate assistant, feels bittersweet about how the season concluded.
"I was happy to end my career on a win in the ECC Championship, but I wished that we would've gotten a bid into NCAA's to give us a chance at a national championship. Howeer, winning ECC's, especially knowing it was my last time, was amazing."
The Mavericks through eight games in the season sat at a .500 winning percentage, dropping games against nationally ranked Adelphi, Le Moyne, and then Florida Southern and Tampa on the team's spring break trip down to Florida. The team then proceeded to only lose two games the rest of the way heading into the conference tournament.
Despite their early season struggles, Brady noted that "even though we had our ups and downs, no matter what we have been there for each other, and I wouldn't change my last season for anything."
Shimborkse echoed similar sentiment for the team's struggles and eventual triumph at the end of the year.
"Throughout the year we definitely hit some bumps. However, it was an overall positive feeling throughout. We hit a few lulls mid-season but it brought us together as a team and we were ultimately able to regroup and come out with a winning record and the ECC title."
Shimborske, along with their teammate Moussa, expressed similar disappointment to not being selected for a bid in the national tournament.
Said Shimborske, "I know I speak for the rest of the team when I say we still wanted more. Getting a taste of the NCAA tournament last year felt so good and I think a lot of us were disappointed that we didn't get the chance at it again this year."
Moussa also added that "even though we did not make it to our goal of competing at the end of the year, we ended on a great note."
Moussa also discussed that with the number of new transfers and freshman that the team brought to campus in the offseason, it was a small adjustment for a new squad.
"We had a brand new team. You would think our bond wouldn't be strong, but we clicked so well. We all kept our heads up and had each others backs throughout the entire season."
The Mavericks will regroup once again, but still have plenty of players returning in Shimborske, Moussa, Hansen, and Mott to go with the new group of girls long-time head coach Dawn Sachs will bring into Dobbs Ferry next year.
"Having a brad new team was scary," said Moussa. "But we proved that it did not matter. I'm excited to see where next year takes us."
Leave a Comment
About the Contributor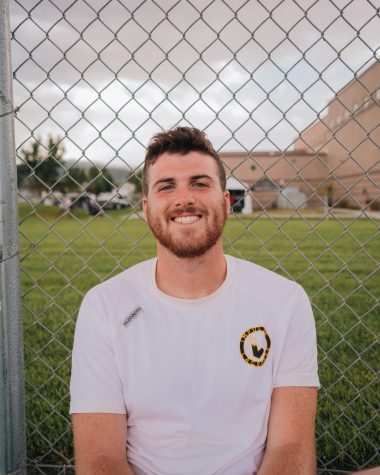 Zack Higgins, Impact Staff
Zack Higgins is a 5th year Media Studies major at Mercy College.  He is a previous student of Salisbury University, Onondaga Community College, and the...