5 Albums That Define Power Pop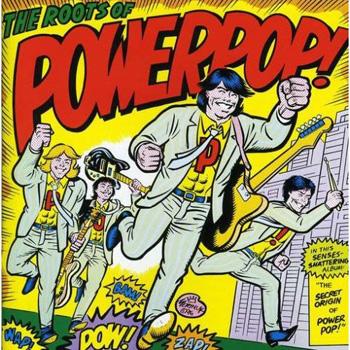 Look Out! – 20/20
This band is one many have never heard of, they exploded into the scene in 1977 (the golden year of power pop) out of Hollywood, California after moving from Tulsa, Oklahoma. This album is a staple in any power pop collection due to the relentless riffs and catchiness found in every song. Although the original album "Look out!" was released in 1981, the album was re-mastered and re-released in 1995. The re-release combined the band's first two albums that led to a 17-song masterpiece. The album includes fan favorites such as "She's an Obsession" and "Jet Lag".
Shades in Bed – The Records
This UK power pop band is considered to be one of the most influential the genre has ever seen. Similar to 20/20, this album is more of a "greatest hits" type album. This album first pierced American ears in 1979, the album includes the bands most prominent hit "Starry Eyes" and their second most recognized song "Teenarama", both of which are considered to be power pop genius. The album originally featured a cover of Tim Moore's "Rock n' Roll Love Letter" but was later replaced by "The Phone" but don't worry, the reissue includes the original 10 tracks and an additional 10 bonus tracks.
Damn the Torpedoes- Tom Petty and The Heartbreakers
It's hard to talk about Tom Petty without mentioning some of his hits because they're so damn many, excluding the ever so popular "Last Dance With Mary Jane" which will not be discussed any further. It is also hard to pick one Petty album to include in this countdown (any of the first three will do). This album was released in 1979; it was a strong comeback after the 1978 release of "You're Gonna Get It!". This album although features the famous "Refugee" also includes cult favorites "Here Comes My Girl" and "Even The Losers" all of which elapse in that order, making this album great from the start. It is a timeless classic that highlights and evokes pure power pop.
Phil Seymour- Phil Seymour

I cant say enough about Phil Seymour, he is a forgotten, underrated musician yet is a royal prince in the power pop world. After playing several years in The Dwight Twilley Band, he released his first of two solo albums in 1980. This album demands attention through hits such as "Precious to Me" and "Baby It's you"; he overshadows Bobby Fuller with his cover of "Let Her Dance" and even his band mate, Twilley, with a cover of "Looking For The Magic". Even Petty wrote a song for this guy, as they became friends in the Dwight Twilley Band. Seymour's life was stolen by Lymphoma in 1993; yet, his music and his legacy live on.
Twilley Don't Mind- The Dwight Twilley Band
This band was driven by the genius combination of Dwight Twilley and Phil Seymour. This is the greatest power pop album of all time; it should be listened in its entirety on repeat everyday. Released in 1977, the album features true Rock n' Roll songs like " Twilley Don't Mind" and "Trying To Find My Baby" yet mellows out with songs like "Sleeping", covering an entire spectrum of power pop. It is the perfect album…that's why its #1 on this list.
Leave a Comment
About the Contributor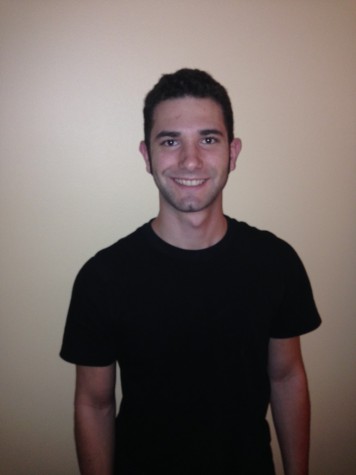 John Principio, Entertainment Editor
John Principio is a senior at Mercy College studying Public Relations. Even though he has never imagined himself as a writer, he has always loved to read...