9 College Lessons from Will & Grace
What is college without a few lessons? Let Will, Grace, Jack, and Karen offer a few.
Everything eventually comes back. The falling of the leaves, the rush of holiday shopping, and the repeated facts of college life. Don't believe me? Then take a few lessons from a group of four who eventually came back as well. Will, Grace, Jack, and Karen returned this year from a too long 11 year exile in TV show retirement without missing a beat. So don't let a new year, semester, or week be your excuse for forgetting some essentials lessons to navigate college life. We call all forget to do a paper until the day before its due, but some things are important to remember.
Gen Eds are the Worst
They are all built into our curriculum and we are required to take them. We call have a hearty angst debate over why two English class requirements are not enough we need to have an Literature and Communication requirement, but still got to do it. Try not taking them as a morning class.
Get Out of Your Room! Fill Your Day
Whether, you're a freshman, sophomore, junior, senior, or beyond you're in college. You have a special type of freedom that is fleeting. Pre-full adulthood and no longer at home. LEAVE YOUR ROOM. Join a club, attend a sports game or see a movie, hey try swimming across the Hudson River (a suggestion not encouragement).
Be Yourself, Other's Opinions Means Nothing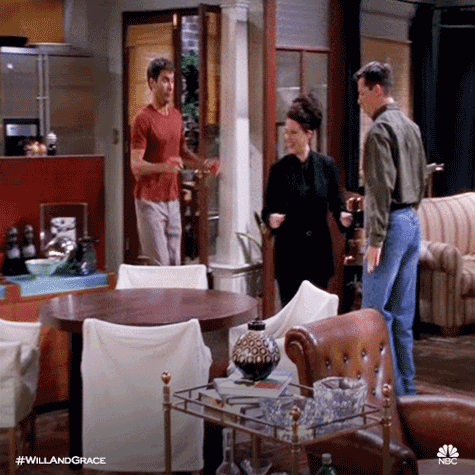 A lot of us had hard-times growing up trying to be ourselves. You're in college now so be you. If someone gives you a hard time odds are you'll never see them again. Plus, most people won't even say it to your face. So pay them no mind and let them get lost in the crowd.
Takeout is Your Best Friend on the Weekend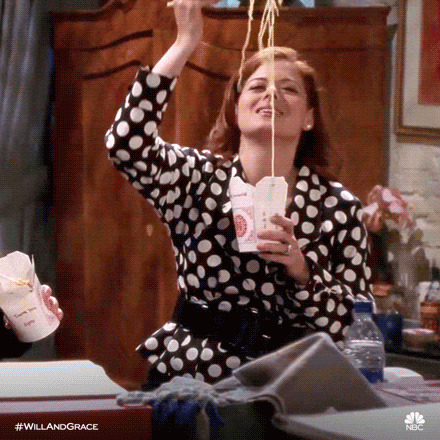 Weekends are a dark time on college campuses when it comes to food. Cafeteria workers try putting out leftovers or reuse them in "questionable" ways. Commuters not on campus so less pressure to make quality food. When you have an hour walk down the town's main streets and collect as many takeout you can get.
A New Class of Students Doesn't Guarantee Finding Your Next Relationship
A new school year brings hope a new class of students will ease those dating woes. Don't get you're hopes up. If there is one thing to learn about dating as a college student. A year older doesn't mean they're looking any more than before to see you outside of a bed. Tip: Maybe, the right person is not on campus.
New Semester, New Stress Applying for Internships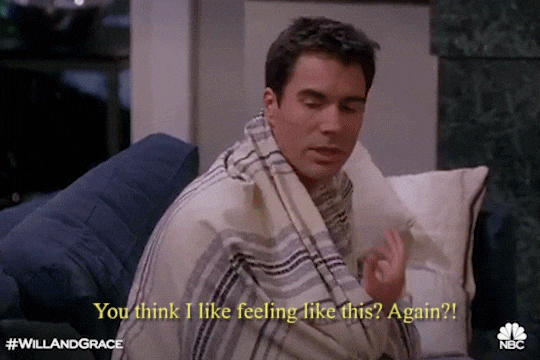 There is not a pill, TV show, or food that can takeaway this kind of stress. Its becoming, even more, neccessary to have an internship earlier in your college years and have more than one. This reality leaving students stressed from the start of the semester to find one. Take advantage of the Career Services team, LinkedIn is your new best friend and an email inquiring about internships doesn't hurt.
Mid-terms Will Hit You Fast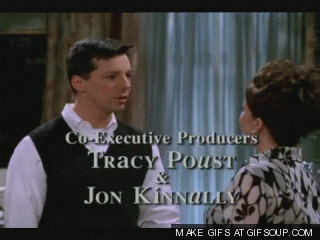 When you finally get comfortable bam there's your professor announcing mid-terms are next week. If you're lucky you'll have a professor or two who will not give one, but be warned. There could be a project assigned as a replacement.
Warning: New Years = Revisiting Hold-Over Grudges from May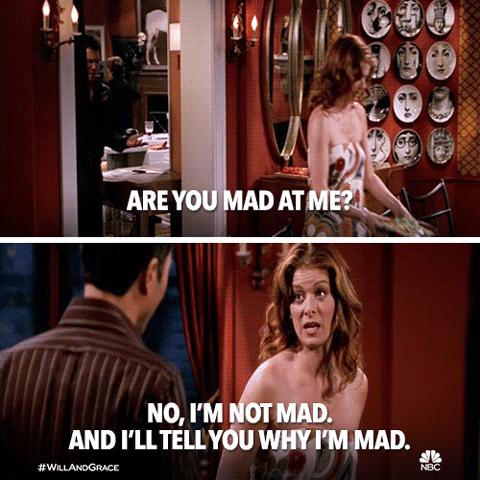 Want to know this year's Halloween trend? Everyone gonna be petty. You hope that grudge or argument back in May will have blown over by the new year. Don't be done if it doesn't. Try to work things out, but don't waste your time if they're looking to hold onto their anger over a friendship. They're not a friend you want.
When You Find Them. Keep Those Ride or Die Stand By Your Side Friends Close
After you worked ten hours on a project, ended a long day interning or need someone to talk to after a break up, you want to be able to call up those friends who'll always be by your side. Making friends is tough in the adult world. When you find those friends keep them close this semester, this year, and after.
Leave a Comment
About the Contributor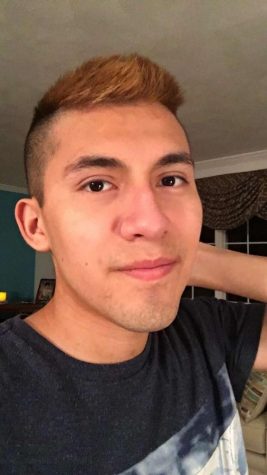 Matt Reich, Former Associate Editor
Matt Reich is a guy constantly on the go who can't let a minute go unused. Born in a city in Texas, raised in rural Connecticut, and now he's trying to...