12 of the Best and Worst Casting Decisions in the Netflix TV Series The Crown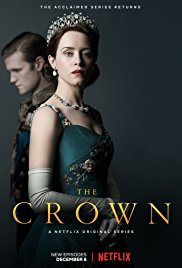 The Crown follows Queen Elizabeth II from her wedding, to her becoming the Queen of England, and will eventually end up following along with present day events. The casting for this show was either a hit or a miss for looks and here are some of the top best and worst picks.
Princess/Queen Elizabeth-GoodThere aren't many photos or videos of young Queen Elizabeth at the beginning of her reign, but with research and help from an accent coach, Claire Foy was able to nail the part of The Queen.
Prince Phillip, Duke of Edinburgh-GoodPrince Phillip is portrayed by British actor Matt Smith and I don't think they could have gotten anyone closer regarding his looks.
King George VI-BadPlaying the late King George VI takes a lot of talent with his speech impediment but this actor, Jared Harris, did it beautifully. Sadly, he doesn't look that much like the real thing.
The Queen Mother-BadThe Queen Mother is played by British actress Victoria Hamilton, and all throughout her acting was exquisite. Their looks are close but not close enough.
Queen Mary-GoodEileen Atkins plays the Queen Mary, the grandmother of Queen Elizabeth and it's easy to see why she has played Queen Mary in other projects before The Crown.
Princess Margaret-GoodThe spunky young Princess Margot is played by the beautiful Vanessa Kirby. They both look amazing in their birthday portraits.
David, Duke of Windsor-GoodBefore Alex Jennings played the hated Duke of Windsor who abdicated the throne to marry an American divorcée, Wallis Simpson, he played Prince Charles in The Queen. I think it's fair to say he looks more like the Duke than the Prince.
Wallis Simpson-GoodWallis Simpson was the American divorcée whose husbands were still alive, so even though she was married to the former King of England, she never received an HRH title, just the Duchess of Windsor. It's hard to tell the difference between the real thing. She was portrayed by Lia Williams, and if the makeup and hair were real, they could be sisters.
Prince Charles-BadJulian Baring plays the school boy aged Prince Charles and his delivering of his emotional time at the Gordonstoun Boarding School his father attended was amazing to watch and gave a new point of view into Prince Charles' life. But unfortunately, he didn't look like the real thing.
Princess Anne-BadEven though there isn't any story line yet, for Princess Anne, Lyla Barrett-Rye did a good job. However, she is not even close to the real Princess Anne.
Prime Minster, Winston Churchill-BadAmong one of the only American actors in this series is John Lithgow. He had to learn the accent and had to go through hours of makeup to even look like he was 80 years old. With that said, even though his acting skills were amazing, I can't help but wonder if there was an actor with the accent and closer to the right age to get a better look.
Lady Clementine Churchill-goodLady Churchill had to be one of my favorite characters while she was on the show. And that's all thanks to the terrific acting skills by Harriet Walter. She was the voice of reason to Winston and the two look like they could be related.
The Crown seasons one and two are on Netflix with season three expected to come out December 2018.
Leave a Comment
About the Contributor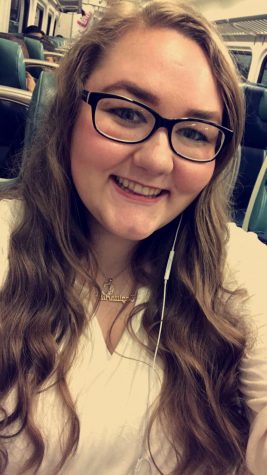 Caroline Newman, Impact Staff
Caroline is a senior at Mercy College. Her major is Radio & Television Production. She is from the picturesque valleys of Medford, Oregon. She is a...