Top 5 NBA Point Guards
The NBA is filled with a number of great point guards. In today's NBA their aren't many prototypical point guards who look to pass first and look for their shot second. Most guards are now looking to shoot first and then be a facilitator. It still doesn't take away from their role as being a floor general and a team leader. Here are the top 5 point guards in the NBA.
1. Russell Westbrook is the one point guard in the NBA that has the ability to do everything. He can score, rebound, and pass and does everything at a high level. For his career he averages 24.1 ppg, 8.3 rpg, and 8.9 apg. The last two seasons he averaged a triple double which is something that hasn't been done since back in the 1960's by Oscar Robertson. Many like to say that Westbrook is a "stat padder", but if you look at his record when he records a triple double, the Oklahoma City Thunder's record is 81-18 which shows that they needed his triple doubles to win those games.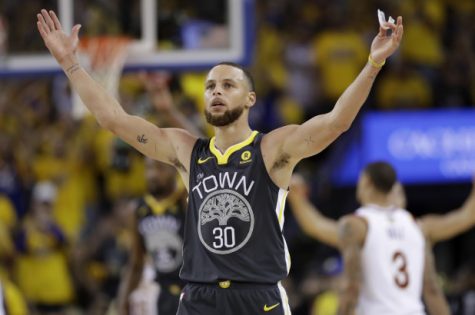 2. The second best point guard in the league also happens to be the greatest shooter of all time and that would be Stephen Curry. Curry has the ability to shoot the ball from anywhere on the floor. He is changing the game of basketball by making 35 foot shots okay to take in games. He is the one player in the league that has to be guarded full court because of his infinite range. For Curry's career he is a 47.8% shooter from the field which is outstanding for a player who primarily takes jump shots and also shoots 43.8% from three. Steph is also the only player to ever win an MVP unanimously which he did back in 2016 after winning his first MVP back in 2015.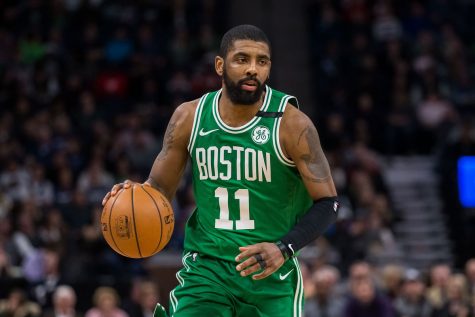 3. Kyrie Irving has the ability to take over a game anytime he wants. He has a killer crossover that allows him to shake defenders and make them look foolish. Kyrie is one of the best finishers in the league when he gets to the rim and has the "clutch" gene that not many players in the league have. After his performance in game 7 of the 2016 Finals where he hit the biggest shot in Cleveland sports history he has shown that he rises to the occasion when the lights shine the brightest.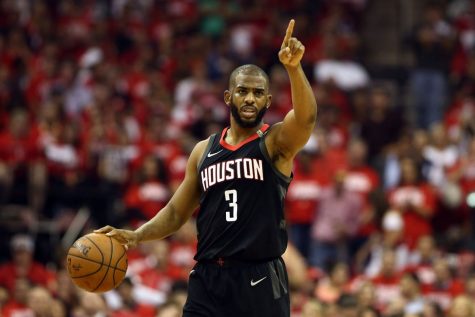 4. Chris Paul seems to be the only pure point guard left. He is the one gut that looks to find his teammates first and score second. CP3 is one of the greatest passers that the NBA has ever seen and has court vision like no other. Paul can fool defenders with his passing by making it look like he's going one way but then dishes a no look pass to someone else. He is also a great defender for guy that is only six feet tall and averages almost three steals per game for his career.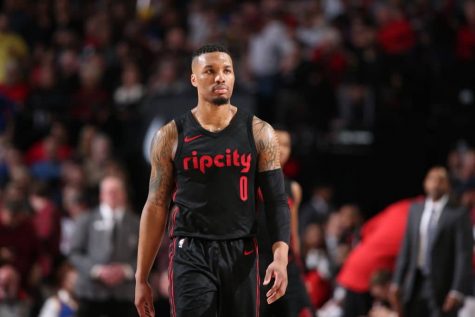 5. Damian Lillard has emerged as a top five point guard over the past few seasons. He is a flat out scorer averaging 26.4 ppg for his career. He like Steph Curry has the ability to shoot the ball from almost anywhere on the floor and is also can get to the rim and finish. Playing in Portland has always made Lillard somewhat fly under the radar because he is a three time all-star but has been snubbed from the all-star game twice. Lillard can score with the best of them and when his shot is on he is almost unguardable.
Leave a Comment
About the Contributor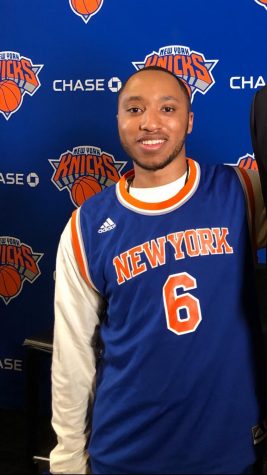 Ellis Joshua, Impact Staff
Ellis is a Senior Media Studies major who is looking to become either a sports writer or sports broadcaster after he graduates. He has a passion for writing...