10 Ways to Enjoy Your Valentine's Day
Who ever said that Valentine's Day was solely a couple's holiday?
Love fuels our every move, it's true. It applies to everyone and everything: straight, gay, black, white, old, young, single, taken, mothers, fathers, children, animals, and yes, even inanimate objects too.
Here are just some ways for everyone, taken or not, to enjoy their Valentine's Day to the fullest (inspired by my life and in no particular order).
Go out to dinner

Going out to dinner is surely a fun way to spend the evening. Reserve a table at your favorite spot or maybe even try a new place and enjoy a night out with your lover, your friends, or your family.
Dress up and have fun!
Guys, this is your time to shine. Hold the door for her, pull out her chair, and you darn well better pay that bill. In this new age where women try so hard to pretend that they don't like men to do anything for them, remind your woman that chivalry is a good thing and that it isn't dead. Take her breath away and catch her when she falls into your arms.
If you go out with friends or family, relax and enjoy their company. Share stories and laugh over memories. Toast to the love and appreciation you have for each other.
Try your hardest to leave your cell phones out of the equation. You'll be surprised how much your experiences change when you live in the moment.
In my younger years, my family would go out to dinner for Valentine's Day. As time has passed, I've gone out to dinner with friends and significant others. We've had our run-ins with chewy steaks and stale bread over the years, but the memories will last a lifetime.
Cook dinner at home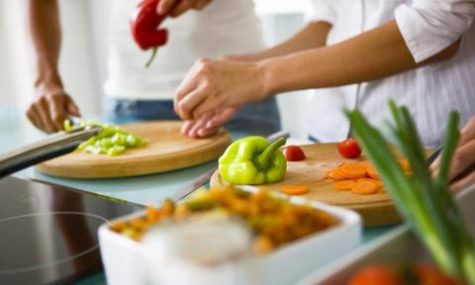 Going out to eat is fun every once in a while, but you can't beat dancing around the kitchen to some good music while preparing a homemade meal.
Surprise your spouse and kids with a special dinner or even cook something together. Get everyone involved. Enjoy each other's company while your dinner cooks away.
While we went out to eat sometimes when I was younger, we also spent some V-Days at home. It was great! My mother would cook our favorite dinners and desserts, and sometimes even surprise us with a Valentine's Day breakfast and a small present by each of our place settings for us to enjoy before school.
A few years ago, my now-ex and I, stayed home and cooked an entire Greek feast with Nutella covered strawberries for dessert. It was time-consuming but delicious and quite a learning experience for both of us.
This year, I'll be cooking dinner for myself and enjoying some alone time with my kitten, Banshee. I'm excited to tackle a new recipe and bask in the freedom that my favorite t-shirt and sweatpants provide me while I eat myself into a coma. I'm also excited to dress Banshee in her Valentine's Day outfit and give her some new toys (instead of a box of chocolate).
Movie marathon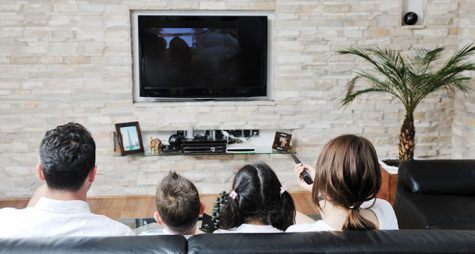 One way to my heart is through movies. Maybe it's just me, but sitting down to watch movies is genuinely exciting. I've spent a Valentine's Day or two with either family, friends, or a significant other under a blanket watching movie after movie after movie.
Tidy up your space, make it cozy, light some candles, and gather all the pillows and blankets you can find.
In hopes of Valentine's Day falling on a weekend and no one having to go to work the following morning, this is an ideal evening.
There are tons of movie options to choose from. You could binge-watch as many Harry Potter films as your energy level allows, you could cry through Nicholas Sparks romances, you could even go for some horror movies and then eliminate any chance of falling asleep too early that night (haha). The possibilities are endless.
If you throw in some takeout and invite Ben and Jerry, you've got yourself a Valentine's Day for the books.
Treat yo'self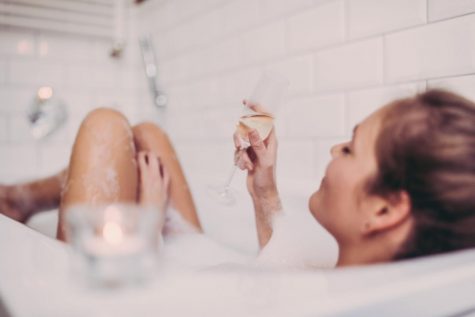 It's so refreshing and de-stressing to get pampered, but it's not always workable to spend your day at the spa, so pamper yourself (and your fur babies too, duh).
When you finally get home from work or school or life, take some time to unwind. Grab a bottle of your favorite wine and put on a playlist that simmers you down.
Even if I don't plan on spending the night at home, I try to incorporate this into my routine while getting ready for special nights.
Especially on a day like Valentine's Day, I like to include my pets in everything.
Give your fur baby a bath, clip their nails, and brush their fur. Then do the same for yourself, but this time add in the wine, and a bath bomb too. Allow yourself to relax and see where the night takes you.
Play games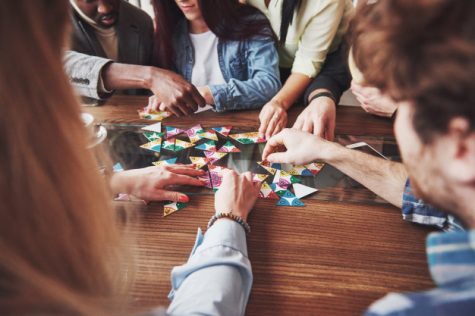 Board games are a huge part of my life. My family gatherings don't happen without them. Sitting around a competitive game of Clue or Cards Against Humanity after dinner on V-Day is the perfect nightcap.
You don't need many people to enjoy a night like this and it won't cost you a dime.
A couple of Valentine's Days ago, my now-ex and I, lit a bunch of candles, uncorked a bottle of wine, and played cards for hours.
Reintroduce the simplicity of not having a screen in front of your face at all times. Use holidays like this one to bring you back down to earth even just for a little while. Wrap yourself in a blanket and sit down on the living room floor with someone you love and absolutely no reservations to be had. You'll win some and lose some, but you'll be feeding your soul all the while.
Lay in bed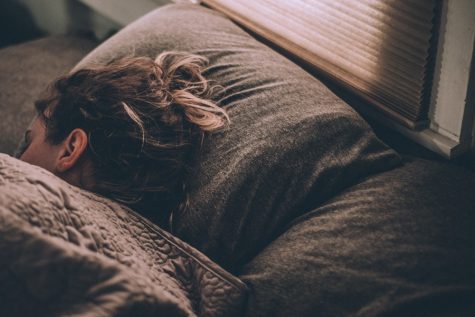 Literally just lay in bed.
You can do this alone, with a friend, with a lover, with a family member, and obviously with your fur babies.
Relaxing all day long is absolutely allowed, although you may get nothing done. Sometimes all you need is just to stay put and not have somewhere to run to. It will make you all warm and fuzzy inside, and it's one of the most wonderful ways to show yourself some love.
Go on an adventure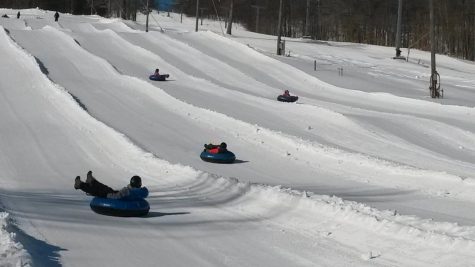 When I was little, Valentine's Day would sometimes start off before the sun was up. My parents would tell us to get ready because they had a surprise in store. We would all load into the fully packed car and hit the road in pursuit of something fun. One year, we spent the day upstate snow tubing at Hunter Mountain, and it was one I'll never forget.
Take a day trip with your special someone. Hop on a train to Manhattan and go ice skating in Central Park (if you live close enough), drive upstate and go skiing or snowboarding, or if you live in a place with warm winters, spend the day with your toes in the sand.
Purposely distract yourself from your normal routine and just go for it with the people you love.
Exchange valentines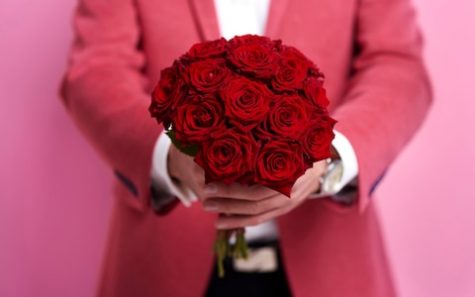 Exchanging valentines is something I've done every year since I could write my name. I'll probably never stop. It can be so easy and fun just to put a smile on someone's face.
This is something you can do whether you're spending your V-Day at school or at work or even if you're far from home. It's a cute way to celebrate even when you have little time on your hands.
Go to the store and buy a box of valentines or a package of note cards. Address them to the people of your choice and either put them in the mail or hand them out in person.
Anything can be a valentine, cards aren't the only way to show love. It can be a box of chocolate, candy, flowers, a teddy bear, jewelry, or anything else that you choose.
Let your loved ones know that you're thinking of them in whatever way your heart desires.
Go out and mingle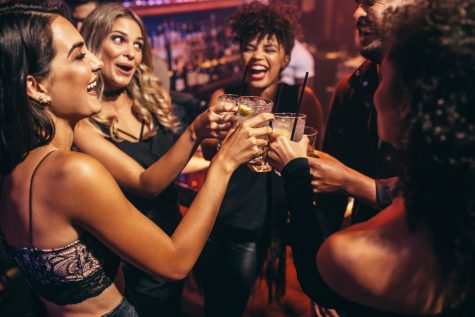 If V-Day falls on a weekend, as it does this year, spend the night out on the town. The fact that it's Valentine's Day might even make the nightlife more exciting.
For singles, this is the time to be alive. Bars and clubs will crawl with people looking to have some fun. It's the perfect time to swoop in on that love-hating group of single friends that came out because they didn't want to spend the night alone. Take your shot and see what happens.
If you're taken, go out and let loose with your lover. Have a couple of drinks, dance, and then take a cab back home, because you know the night won't be over just yet (wink wink).
Book a hotel room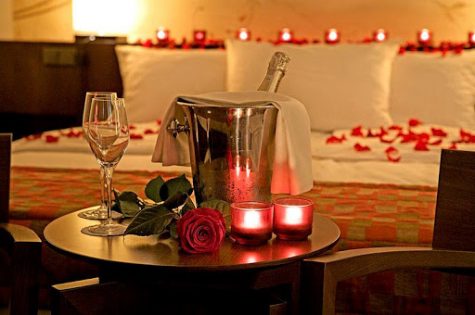 I used to work for Hilton, and I organized many a Valentine's Day evening for guests during my time there. Most hotels offer packages for the week of V-Day and I'm not sure that many people know that unless they're specifically looking for it. It was one of the most exciting work-weeks of the year for me. I loved organizing reservations for people that had plans to surprise their significant others with a romantic stay.
The packages included a bottle of red or white wine or champagne, souvenir glasses, chocolate-covered strawberries, a late check-out, and a fully decorated suite (rose petals everywhere), custom to the guest's liking.
Book a room, even if it's down the road from your house. Extend your V-Day evening into the next morning and enjoy breakfast together before you get back to your responsibilities.
It was something that my coworkers and I always enjoyed making especially perfect for our guests. So, I'm sure that this idea won't disappoint.
__________
Whatever you do and whoever you do it with, make it a point to celebrate the love in your life, no matter what form it takes. These are the little things that make life worth our while.
Happy Valentine's Day!
Leave a Comment