Top Five Bucket List Destinations
There are so many beautiful countries that the world has to offer. Each country has unique things that make it special in its own way. While I've only been out of the U.S. a few times to places like Canada and Mexico, the countries on this list are places that I feel are essential to visit in my lifetime. Some reasons for these countries being on this list has to do with the fact that I love the food that comes from them, while others are on here because of the historical sights and beautiful places that they have within them. Here is my list of top five dream vacation destinations for this week's "The Impact List Takeover."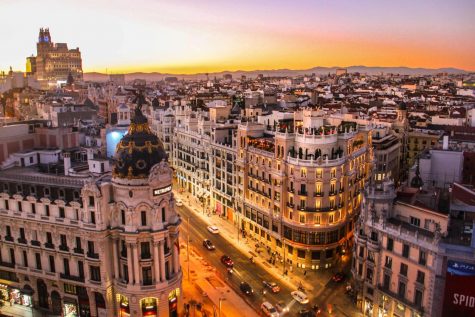 5. Starting us off at number five is Spain. Spain is one of the most beautiful countries in the world. There are so many cities I feel are worth visiting in Spain with Barcelona and Madrid being at the top of the list. Barcelona is filled with many historical buildings that architecturally are amazing to look at, such as the Catedral de Barcelona and the Picasso Museum. Not only does Spain have an abundance of buildings and churches to visit, but it's also a great place to get lit. As the capital of Spain, Madrid has a great reputation for nightlife. With so many bars and clubs to go to, I feel like it's impossible to not have a good time. I'm not even a person who parties that often, but I would still be sure to hit up a few clubs while there.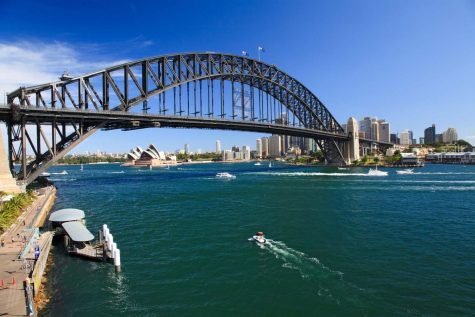 4.  The country that comes in at number four on my list is Australia. There's no doubt that it's been hurting lately because of the wildfires that recently destroyed a large part of the country, but it is still filled with so many great places to see. One of the most iconic places is the Sydney Harbour Bridge in Sydney. What makes it so unique is that it isn't just a roadway for cars, but people are also allowed to climb to the top of it. I'm not sure that I have the guts to climb to the top of the bridge, but it's still a sight that's definitely worth seeing. Besides the Sydney Harbour Bridge, the city has so many beaches that I would love to get to as well. After watching the episode of Modern Family where they take a trip to Australia and visit Bondi Beach, I knew that it was a place I would have to visit. Australia is also home to The Great Barrier Reef, which is the largest coral reef system in the world. Unfortunately, much of the coral is dying, but it is still one of the most notable features of the country. Scuba diving in the reef being surrounded by various sea creatures is an absolute must for me.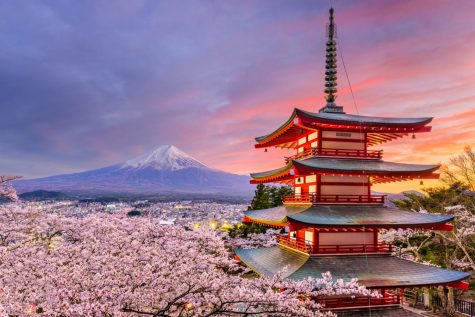 3. As an avid lover of sushi, I feel that I wouldn't be doing this list justice if I didn't have Japan on here. I'm someone who can eat sushi for days, but I'll admit, Japan wasn't a place that had been on my radar until recently. One of my closest friends, Alex, went to Japan two summers ago and after sharing his experience with me, this became a place that moved up on my list. Obviously Tokyo is a city I'd have to visit. Sensō-Ji is a staple in Tokyo, as it is the oldest Buddhist temple in the entire city, and just the architecture of the temple alone is something to behold. After Tokyo, Osaka is probably the second busiest city in Japan. With so many buildings and restaurants, Osaka has so much worth seeing that it would take weeks to get through it all. From a historical perspective, Hiroshima is definitely worth seeing since it was completely rebuilt after being destroyed in World War II. There are so many cities to see in Japan. Again, all I know is that I love sushi so much that it would be irresponsible of me if I didn't try authentic sushi from its birthplace at least once.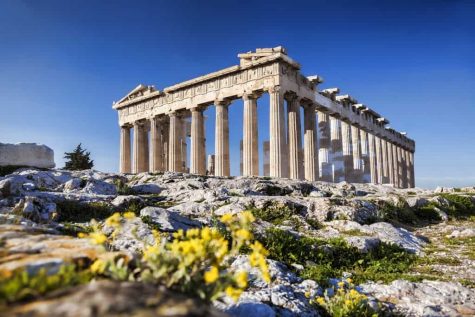 2. Coming in at number two is Greece. I'm not as big on Greek food as I am some others, but Spanakopita is one thing that I've become a big fan of. It's hard to pick which city I would like to visit most, but Athens, Mykonos, and Santorini are, without a doubt, at the top. The ancient ruins are a fixture in Athens with the Acropolis of Athens at the forefront. The Parthenon has been standing high for so many years and is instantly the first thing that comes to mind when I think of Greece. While Athens has so many historical sites, I'd also love to visit some many beaches that Mykonos offers. Mykonos is like paradise and is also a city that offers plenty of nightlife. Santorini is full of places that I would like to explore. Not only are there more beaches and ancient ruins to tour, but there are also plenty of wineries that seem to be worth touring as I get a little older and immerse myself in the tasting of wine.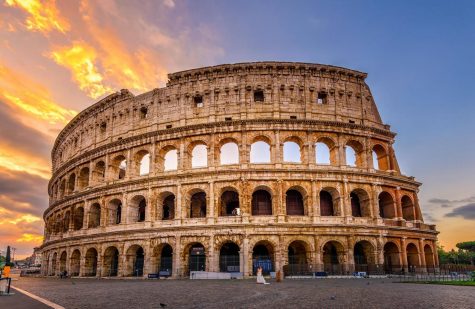 1. Wrapping up the list at number one is Italy. Italy is a country that I've been dying to go to for a long time and for multiple reasons. For starters, my love for Italian food alone is enough to have given me the desire to want to visit Italy. Between pizza, chicken parmesan, and penne alla vodka, just to name a few Italian dishes, I would love to have these foods in the country that they originated in. Also, with some of my closest friends having been to Italy to study abroad, their experiences have only made me want to go to Italy even more. Italian wine is also as good as it gets. After trying a few Italian wines in my day, I would love to get a taste of wine from a winery in Italy. I can't even decide which part of Italy I would like to tour the most, but Rome, Tuscany, Venice, and Sicily have to be at the top. The Colosseum and Michelangelo's Sistine Chapel are arguably the two most historic sights in Rome. With the water being an essential route of travel, sitting in a gondola and going through the waterways of Venice is something that I think I would really enjoy. There are just so many things to see and do in Italy that I can't even get everything on this list. Unfortunately, Italy has been hit very hard with the coronavirus pandemic, but hopefully, when things return to normal, I'll be making my way there sooner than later.
Leave a Comment
About the Contributor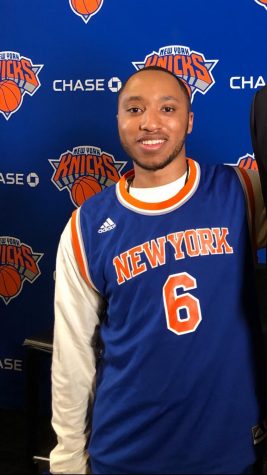 Ellis Joshua, Impact Staff
Ellis is a Senior Media Studies major who is looking to become either a sports writer or sports broadcaster after he graduates. He has a passion for writing...