10 BOOzy and SPOOKtacular Autumn Treats
If you're a fall person like me, you know that it's impossible to have the full experience without the proper food and drinks that go with it.
Here are 10 of my favorite fall treats to get you in the mood!
***
Apple Pie
Who doesn't like a nice piece of warm apple pie (especially my homemade apple pie)?
As soon as the season begins and I can smell the crisp Halloween air, I know it's time for apple pie. Though store-bought pies are acceptable for some, they can't possibly compare to homemade pies. Apple pie is not difficult to make. If you don't use a homemade crust, Pillsbury works just fine, but the filling is what requires the most TLC. Cortland apples are the best apples for baking. Most other apples turn into apple sauce when baked, but Cortlands remain whole and delicious. If you can't find Cortland apples, Fuji and Gala are next in line. Then, it only takes a few more steps and ingredients, including tons and tons of cinnamon, and you've got yourself the perfect apple pie. There's no better way to end a fall evening than under a blanket with a scary movie on the TV, the lights down low, Halloween decorations all around, and a warm piece of apple pie in hand.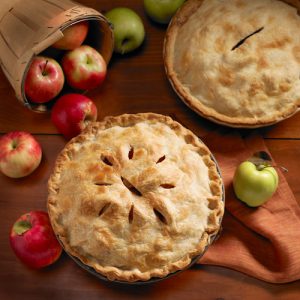 Apple Cider
What a versatile beverage!
It's delicious both steaming hot and ice-cold, and it pairs well with many different snacks and liquors. On fall evenings growing up, my mother always had a pot of apple cider on the stove and soft pretzels baking in the oven. With a generous dash of cinnamon or even a whole cinnamon stick, this is the perfect cozy bedtime drink.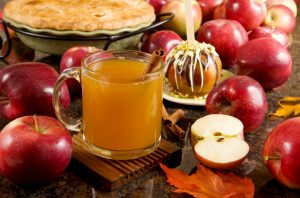 Pumpkin Pie
 I love pumpkin pie just as much as I love apple pie, and occasionally at the same time.
Pumpkin pie is good for breakfast, lunch, or dinner, and requires a sophisticated palate to enjoy it the way it deserves. Like apple pie, it is best when it's homemade. Pumpkin is the flavor of fall. Fall wouldn't be fall without it!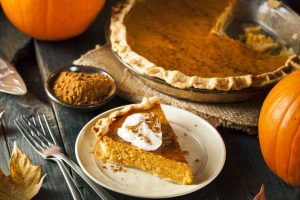 Pumking Pumpkin Ale
This is such a refreshing drink for the fall.
Day or night, this pumpkin-flavored ale is just right. Pumpkin and beer are both commonly hit-or-miss with people, but if you usually like beer and pumpkin, then this may just be the one for you! (They also make a delicious pumpkin stout called Warlock.)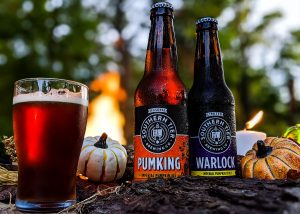 Apple Cider Donuts
A dangerous pleasure, let me tell ya.
Apple picking is a standard fall activity, but within that standard is the unspoken rule that you can't leave an apple picking farm without at least a dozen cinnamon-sugar-coated apple cider donuts. My house has already welcomed about four dozen of these bad boys and the season isn't even halfway through.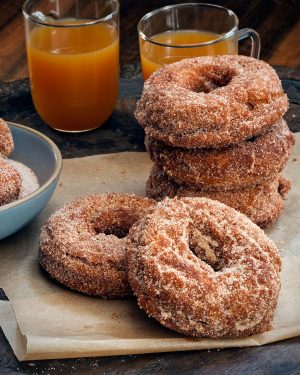 HETTA Glögg Mulled Wine
Now, this is sure to turn up the heat.
This wine can be enjoyed chilled, but it's most commonly boiled before it's served. "HETTA glögg starts with a port and is brandy-finished, giving it an already sweet and fruity bouquet. It's infused with fruits like orange peel and raisins, and spices such as cinnamon, cardamom, and a few small, secret tweaks of flavor," according to its creators. I usually add cinnamon sticks, anise stars, or both to the pot while it boils, and it's fantastic. If you aren't yet in the fall spirit, one sip of this will take you there.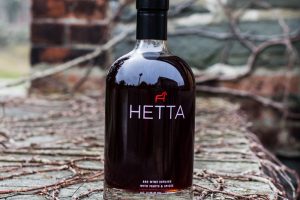 Pumpkin Cookies
 These are pure gold.
A tea shop that I frequented in my early college years would put these absolutely scrumptious pumpkin chocolate chip cookies out during the fall season. I was obsessed with them, so I asked my friend that worked there if she could try and get me the recipe. Well, she did, and my life has been changed ever since. I haven't had a birthday or Halloween without them since I was 18-years-old. If you want the recipe, which you most certainly do, I'll have to charge you – but I promise you'll thank me.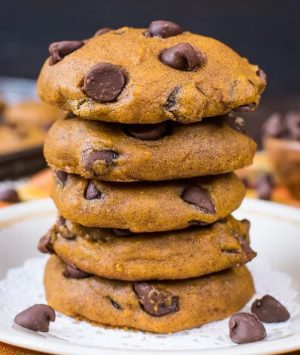 Samuel Adams Octoberfest
This is a given.
Never too fancy, never too dull; Sam Adams hits the spot, especially with his Octoberfest. Sure, an ice-cold beer on a hot summer's day is priceless. But sipping on one of these on a cool autumn night – there ain't nothin' like it.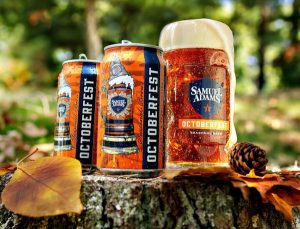 Pumpkin Dip
I know what you're thinking: What the heck is pumpkin dip? 
Well, I'm so glad you asked. Pumpkin dip is, amongst other top-secret ingredients, pumpkin puree and Cool Whip. It's a low-calorie, incredibly addicting, fluffy, cold, cinnamony dip that I use apple slices to transport to my mouth (all kidding aside, the apples are delicious with it). To put it simply, if you've never had my aunt's homemade pumpkin dip, then I feel sorry for you.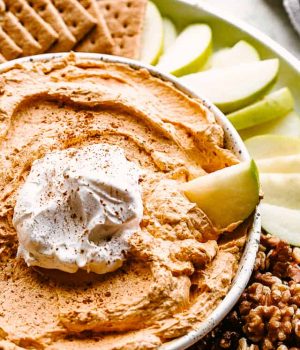 Autumn Sangria
Here's where that versatile apple cider comes in.
Though I don't like white wine, there is just one exception. Blue Mountain Vineyards in New Tripoli, Pennsylvania makes an apple wine called Mountain Spice and it's outstanding. With that wine as the base, I add apple cider, a splash of Fireball Cinnamon Whisky, Honeycrisp apple slices, cranberries, ground cinnamon, cinnamon sticks, and ice, to a glass with a honey and cinnamon-sugar rim. I don't even think I have to say it, but I will anyway: this sangria is heaven-on-earth.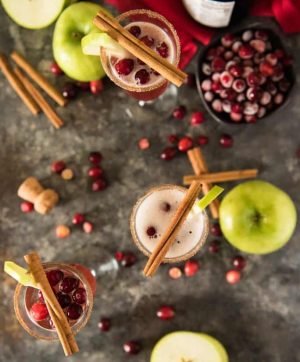 'Bone' Appétit!
Leave a Comment